Stonewall Origins & Evolution
Immersed in an intensely rich tradition, Stonewall, Manitoba is a small city in Canada with a big history. Its origin dates back to 1878, when it was named after a pioneering settler, Thomas Stone. The city's development has been tied to stone quarrying, which has prominently shaped its cultural and physical landscape. From the construction of enduring limestone buildings to the development of an extensive quarry park, Stonewall's living history pays homage to its foundational industry.
Through the span of more than a century, the community has steadily evolved. Today, Stonewall is a harmonious blend of history and innovation, maintaining its unique character while embracing the modern conveniences of a thriving suburban locale. It's the kind of place where heritage properties sit comfortably amid new residential developments, where farmers' markets and festivals celebrate the city's rural roots amidst a rapidly growing 21st-century community.
City's Geography & Demography
Situated just 25 kilometers north of Canada's bustling metropolis, Winnipeg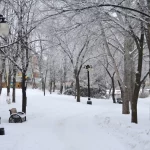 Winnipeg Origins & Evolution Known as the "Gateway to the West," Winnipeg, Manitoba's capital city, was originally settled by Indigenous peoples and later became a fur-trading post for the Hudson's Bay Company in the late 18th century. Officially incorporated as a city in 1873, Winnipeg quickly became a bustling railway hub due to its strategic location at the confluence of..., Stonewall offers an unhurried pace of life within a beautiful prairie landscape. The city enjoys a continental climate with cold winters and warm summers, an instrumental factor for the area's flourishing agricultural economy.
Amplifying its unique character, Stonewall's population is diverse and vibrant. It's a tight-knit community of around 5,000 residents where the pioneering spirit of past generations continues to resonate. Together, they form a community bound by a shared heritage and shared ambition to build a prosperous and inclusive future.
Cultural & Artistic Landscape in Stonewall
Stonewall is more than just a quiet residential suburb, it is a hub of community creativity and culture. Each year, the city comes alive with the annual Quarry Days, a fun-filled weekend of festivities, from parades to live entertainment, celebrating the city's quarrying heritage. In addition, the Stonewall Art Group regularly hosts art exhibits spotlighting the work of local artists.
The South Interlake Museum further enriches the cultural landscape, offering insight into the area's history and the formation and growth of the limestone industry. The adjacent Heritage Arts Centre encourages budding artists with its dynamic art programs and craft workshops.
Educational & Research Facilities
Known for its supportive and high-quality educational system, Stonewall hosts a number of excellent schools from the Interlake School Division, including Stonewall Collegiate Institute and Ecole R.W. Bobby Bend School. The local library, a nod to the city's commitment to knowledge and learning, boasts an extensive collection spanning various topics and genres.
While not home to a university, Stonewall has strong ties to various higher educational institutions nearby. The city's proximity to Winnipeg offers easy access to renowned universities such as the University of Manitoba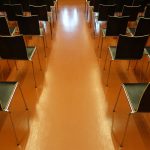 The Historical Significance The University of Manitoba is a prestigious institution that holds a significant place in Canadian history. Founded in 1877, it is the oldest university in Western Canada and has served as a hub for academic excellence, innovation, and cultural development. Its establishment marked a crucial milestone in the development of education and research in the region, shaping... and the University of Winnipeg
Discovering the Historical Significance The University of Winnipeg stands as a testament to Canada's rich history and intellectual growth, tracing its roots back to its establishment in 1871. Originally known as the Manitoba College, this educational institution has played a pivotal role in shaping the country's cultural and political landscape. Its historical significance lies not only in its age but....
Stonewall's Highlights & Recreation
Featuring picturesque landscapes, Stonewall has much to offer outdoor enthusiasts. The Kinsmen Lake is a popular spot for swimming in the summer, while the spacious Quarry Park is perfect for hiking, picnicking, or enjoying a game of disc golf. The Fines Field Recreation Complex offers sports fields, tennis courts, and play structures.
The city's historic sites, such as the Stonewall Quarry Park and Heritage Arts Centre, are also major highlights. Here, visitors can learn about the city's history, participate in workshops, or simply appreciate the stunning limestone architecture.
Commerce & Conveniences
Despite its tranquil and small-town vibe, Stonewall offers an array of commercial services and amenities. The city center hosts a selection of independent shops and major chains providing everything from groceries to homeware. Seasonal farmers' markets offer fresh local produce, handicrafts, and other goods.
The city is well-served with financial institutions including the Royal Bank of Canada and the Sunova Credit Union. Postal services are provided by the Canada Post outlet in the heart of the town.
Transport & Connectivity
Stonewall's well-connected transport system ensures residents and visitors can move around with ease. The city is easily accessed from Winnipeg via Highway 67. Local public transport is operated by Interlake Eastern Regional Health Authority (IERHA), which runs on well-established bus routes.
While Stonewall does not have its own airport, the Winnipeg James Armstrong Richardson International AirportThe Historical Significance of Winnipeg James Armstrong Richardson International Airport Winnipeg James Armstrong Richardson International Airport holds a storied past filled with historical significance, making it a must-visit landmark for anyone exploring Canada. Originally opened in 1928 as Stevenson Aerodrome, it became the country's first international airport, connecting Canada to the rest of the world. Since then, it has evolved..., one of Canada's busiest airports, is a mere 40-minute drive away, providing easy access to regional, national, and international flights.
Sports Facilities
Offering a comprehensive selection of sports facilities, Stonewall is a city that encourages an active lifestyle. The Veterans Memorial Sports Complex is home to an NHL-sized ice rink, while Fines Field Recreation Complex boasts multiple sports fields, an outdoor rink, and a curling club. The Quarry Park features a disc golf course, while sports enthusiasts can also enjoy cycling, soccer, and baseball fields.
Traveler's Final Take
An intriguing melting pot of history and progression, Stonewall epitomizes Canadian small-town charm. With its rich history, diverse cultural scene, excellent education system, recreational offerings, and a well-connected transport network, this city is not to be missed.
Must-Visit Spots in Stonewall:
– Stonewall Quarry Park
– Kinsmen Lake
– South Interlake Museum
– Heritage Arts Centre
– Stonewall Art Group Exhibits
– Fines Field Recreation Complex
– Veterans Memorial Sports Complex
– Local Farmers' Markets
– Shops in City Center
– Annual Quarry Days Festival