Clarence-Rockland Origins & Evolution
Clarence-Rockland, a predominantly Francophone city situated along the Ottawa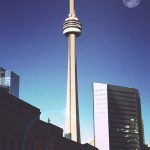 Ottawa Origins & Evolution The history of Ottawa, Canada's capital city, is rich and varied, evolving from a humble settlement of the early 1800s to the bustling modern city it is today. Originally known as Bytown after British military engineer Colonel John By, who was responsible for the construction of the Rideau Canal, the city's pivotal role within the nation's... River in the eastern portion of Southern Ontario, Canada, has a rich and colorful history. Established in 1998, the city came into existence through an amalgamation of the former municipalities of the City of Rockland, Clarence Creek, Bourget, and Hammond. Historically, the area was dominated by the lumber industry until the late 19th century, when agriculture took its place as the primary economic driver. In recent years, however, the city has progressively become a bedroom community for Ottawa, reflecting growing urban development trends in the region.
Today, Clarence-Rockland meticulously preserves its diverse heritage, reflecting its journey from a humble lumber town to a thriving urban hub. This evolution has left the city with a unique architectural character encompassing a variety of styles, with structures ranging from quaint Victorian-era cottages to modern office buildings.
City's Geography & Demography
Clarence-Rockland is located in eastern Ontario, approximately 35 kilometres east of Ottawa. Nestled along the scenic Ottawa River, the city is blessed with beautiful landscapes and pleasant climate conditions. The region experiences a humid continental climate, marked by warm, humid summers and typically snowy, cold winters—an environment that creates a diverse natural habitat.
Covering an area of approximately 297 square kilometres, Clarence-Rockland is home to more than 24,000 residents, the majority of whom are of French-Canadian heritage. This multicultural backdrop imparts a rich diversity to the city, making it a unique fusion of traditions, languages, and cultures.
Cultural & Artistic Landscape in Clarence-Rockland
Clarence-Rockland represents a vibrant cultural and artistic landscape, thanks to a decent collection of museums and cultural institutions, as well as holding regular local events. The Cheney Gallery, the city's most renowned art platform, offers an eclectic mix of artworks by local and international artists. Moreover, every year, the city hosts La Foire Gourmande, a gastronomical fair showcasing local products, which are highly anticipated by the locals and travelers alike.
The city's theatrical scene is no less vibrant. The Théâtre du Village de Clarence Creek is a fantastic venue to experience local performances and live entertainment, regularly offering plays in both English and French.
Educational & Research Facilities
Education is highly valued in Clarence-Rockland, with a prominent public and Catholic school system serving the city. The Rockland Public Library, a key center for learning resources, plays an indispensable role in the city's educational infrastructure. The library carries a wealth of material and provides various programs for readers of all ages. The University of Ontario Institute of Technology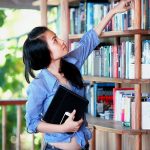 A Historical Landmark: The University of Ontario Institute of Technology The University of Ontario Institute of Technology (UOIT), now known as Ontario Tech University, is a remarkable institution that represents a crucial part of Canada's higher education history. Opening its doors in 2003, it's one of the youngest and most dynamic universities in the country, demonstrating a unique evolution in... also has a campus in Clarence-Rockland, further complementing the city's educational ecosystem.
Clarence-Rockland's Highlights & Recreation
The bountiful natural beauty and varied outdoor recreation options form an essential part of the city's appeal. Du Moulin Park, a popular family venue, provides playgrounds, picnic areas, and a beautiful sandy beach. The Ottawa River, which can be accessed via several boat ramps in the city, offers splendid opportunities for water sports enthusiasts.
The city's architectural highlights include the historic St. Patrick Church, a stunning example of 19th-century Gothic Revival architecture, and the Clarence-Rockland Museum, which provides an in-depth understanding of the local history.
Commerce & Conveniences
Clarence-Rockland offers plenty of shopping options, from traditional boutiques and family-run businesses to large commercial centres. The city's Commercial Court is a go-to shopping destination for most locals, featuring a wide array of retail stores, eateries, and services such as banks and postal offices.
Shopping in Clarence-Rockland is also characterized by its seasonal events, such as the popular Christmas Market and the summer Farmer's Market, which offer local products, handmade crafts, and festive products.
Transport & Connectivity
The city enjoys efficient public transportation provided by Clarence-Rockland Transpo, which operates various routes within the city and daily commuter routes to Ottawa. Those who prefer self-travel find the city well interconnected with major highways and local roads.
The city's location also provides the convenience of propinquity to the Montreal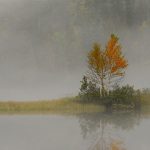 Montreal Origins & Evolution Montreal's rich history dates back to 1535 when the indigenous Iroquois people welcomed French explorer Jacques Cartier. Officially founded in 1642 by French settlers, the city rapidly developed into an essential hub for fur trading. Montreal's spectacular growth continued over the centuries, transforming this quaint outpost into a dynamic metropolis. Today, the city's deep-rooted history is... Pierre Elliott Trudeau International Airport and the Macdonald-Cartier International Airport in Ottawa, making it easily accessible to domestic and international travellers.
Sports Facilities
Clarence-Rockland is the home for sports lovers, featuring an array of sporting facilities. The city boasts the Clarence Creek Arena, a large sports facility offering skating and hockey programs, along with the Rockland Nationals Junior 'A' Hockey team.
In addition, the local schools' playgrounds and the sporadic city parks offer sports fields and facilities for a range of sports such as baseball, soccer, tennis, and more.
Traveler's Final Take
Clarence-Rockland, with its unique fusion of heritage charm and contemporary conveniences, captures the essence of eastern Ontario. Whether you are intrigued by history, inspired by art, influenced by academia, or in awe of nature, prepare to be enchanted by the alluring experience this city has to offer. The city's easy accessibility, diverse attractions, and multicultural charm make it an exceptional destination for both domestic and international tourism.
Must-Visit Spots in Clarence-Rockland
Cheney Gallery
La Foire Gourmande
Théâtre du Village de Clarence Creek
Rockland Public Library
University of Ontario Institute of Technology Campus
Du Moulin Park
St. Patrick Church
Clarence-Rockland Museum
Commercial Court
Christmas Market and Farmer's Market
Clarence Creek Arena