Hanwell Origins & Evolution
The intriguing history and development of Hanwell, located in the province of New Brunswick, Canada, is steeped in a captivating narrative which dates back to the late 18th century. The rural character of Hanwell was earlier home to indigenous tribes until British settlers began arriving in large groups and transformed the land by pioneering farming and logging industries. Over the course of the 19th and 20th centuries, Hanwell evolved from a sparsely populated agricultural community to a flourishing rural setting teeming with small businesses, residential setups and thriving wildlife.
Depicting the true essence of Canadian rural settlements, Hanwell's community-rich ambiance carries the subtlety of its historic evolution. The flexibility and perpetual dynamism of this rural locale draw upon its earlier establishments, marking its unique growth trajectory and setting it apart from urban conglomerates.
City's Geography & Demography
Nestled close to Fredericton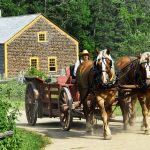 Fredericton Origins & Evolution Fredericton, the capital of the Canadian province of New Brunswick, has a rich history tracing back to its indigenous Maliseet and Mi'kmaq roots. Multiple waves of migration moulded Fredericton's cultural landscape, which began with the 18th-century Acadian settlers, followed by United Empire Loyalists escaping the American Revolution. Fredericton officially became a city in 1848 and has..., the capital city of New Brunswick, Hanwell sprawls over a large area, adorned with rolling hills, serene rivers, and flourishing green landscapes. Its idyllic weather, characterized by warm summers and cold, snow-filled winters, adds to its splendid charm.
The locality, as per the 2016 Census, hosts a population of about 4700 people. A remarkable feature of Hanwell's population is its cultural diversity, with residents representing a mix of Canadian, British, French, and Irish origins. This diverse population lends the city a colorful character, enriched with a blend of distinct traditions and customs.
Cultural & Artistic Landscape in Hanwell
Hanwell stages a vibrant cultural and art scene, spotlighting local talent and creativity at frequent events and festivals. The annual Harvest Festival in Hanwell is an esteemed cultural celebration, featuring a medley of activities and performances that truly reflect the spirit of the city.
While the city does not boast large museums and galleries, art aficionados can venture out to nearby Fredericton to visit The Beaverbrook Art Gallery, one of Canada's most renowned cultural institutions.
Educational & Research Facilities
The city of Hanwell, though diminutive, places a robust emphasis on education and research facilities. Hanwell provides access to several distinguished educational institutions through close proximity to Fredericton. Home to campuses of the University of New Brunswick and St. Thomas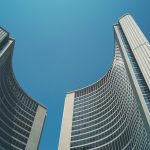 St. Thomas Origins & Evolution St. Thomas, a vibrant city located in southwestern Ontario, was officially named after Thomas Talbot, who spearheaded the area's development in early 1800's. The city's rapid growth during its early history was fueled primarily by the railway industry, with the city serving as a significant railway junction. Iconic rail structures from this golden age, such... University, these academic hubs are a driving force behind diversity and educational development.
The public libraries offer an extensive collection of resources and a tranquil environment for research and study. Such accessibility to education and research facilities contribute immensely to the intellectual growth of the community.
Hanwell's Highlights & Recreation
In terms of recreational spots, Hanwell hosts an assortment of nature parks and trails, perfect for hiking enthusiasts. Hanwell Park is a well-known spot, inviting visitors to enjoy outdoor activities like biking, jogging, and picnics.
The city's most iconic landmark, the Motherland Statue, represents the heritage and symbolizes the spirit of the locale. Hanwell's inherent allure is complemented by sights like the Starlite Walkway, offering breathtaking views of the locale's landscapes.
Commerce & Conveniences
Birthed as a rural settlement, Hanwell hosts a variety of shops and conveniences, such as the Hanwell Village Mart, offering everything from groceries to hardware supplies. Seasonal sales at establishments like Scholten's Hanwell and Scotch Lake Market add a unique charm to the city's commercial realm. Essential services such as banks and postal services punctuate every corner of Hanwell, providing easy accessibility for its residents.
Transport & Connectivity
Despite being a rural area, Hanwell boasts impressive connectivity. Well-maintained roadways ensure smooth travel within the city and towards Fredericton. The close-by Fredericton International Airport offers easy air connectivity, making Hanwell accessible to travelers from across the globe.
Sports Facilities
Hanwell abounds with several sports facilities to suit every enthusiast. Its self-contained recreational park houses a multi-purpose sports field catering to various sports activities. From soccer fields to hockey arenas, these sports centres cater to people of all ages and skill levels.
Traveler's Final Take
In conclusion, the impressive tapestry of Hanwell harmoniously marries its rural charm with modern conveniences. Hanwell stands as a beacon of cultural richness, stunning landscapes, and active community life. Whether it's exploring the historical routes, indulging in outdoor sports, or discovering local shops, Hanwell provides an unforgettable Canadian rural experience.
Must-Visit Spots in Hanwell
Hanwell Park
Motherland Statue
Starlite Walkway
Scholten's Hanwell
Scotch Lake Market
Hanwell Village Mart
University of New Brunswick, Fredericton (in near proximity)
St. Thomas University, Fredericton (in near proximity)
Fredericton International Airport (in close vicinity)