Taber Origins & Evolution
Taber, a quaint town in Alberta, Canada, is beaming with rich historical relevance dating back to the late 19th century. Initially known as 'Tank No. 77,' it served as a stop for filling water tanks of stream trains along the Canadian Pacific Railway. Over time, homesteaders migrated to its fertile lands, and in 1907, the community was officially established and named Taber.
Historically, Taber was a coal mining hub, with the mines serving as the backbone of its economy until the mid-20th century. The farming and ranching culture took the helm afterwards, transforming Taber into the "Corn Capital of Canada." As the town evolved, it retained its rural charm while incorporating urban development elements, such as its thriving commercial district and critical infrastructure.
City's Geography & Demography
Nestled along the Oldman River in Southern Alberta, Taber spans 15.64 km² geographically, presenting a composition of fertile agricultural fields, beautiful parks, and urban infrastructure. Its proximity to Lethbridge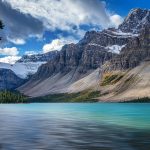 Brief History of Lethbridge Located in the province of Alberta in Canada, the city of Lethbridge has grown steadily ever since its founding as a mining town in the late 19th century. In 1883, Elliot T. Galt had a vision of a prosperous coal mining operation in the area. A year later, Galt's dream was realized, and the North Western... and Medicine Hat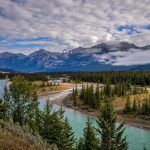 Medicine Hat Origins & Evolution From its origins as a railway junction in the late 19th century, Medicine Hat, Alberta, has grown into one of Canada's most vibrant and unique cities. The Nakoda (Stoney) and Blackfoot tribes originally inhabited the region, and the city owes its unique name to the indigenous word "Saamis" (Medicine Hat), which reflects a rich myth... offers easy travel and commerce between the major urban centers in the region.
Taber enjoys a semi-arid climate, characterised by warm summers and mildly cold winters. The favourable climate immensely supports outdoor activities and farming, particularly its renowned corn cultivation. As per the latest census, Taber is home to approximately 8,500 residents, offering a tight-knit community feel with a culturally diverse populace.
Cultural & Artistic Landscape in Taber
The culture of Taber is a vibrant tapestry woven together with community events, public art, and heritage conservation. The town greatly anticipates the annual 'Taber Cornfest,' an event packed with entertainment, games and, of course, corncobs.
Taber is also home to excellent museums like the Taber Irrigation Impact Museum, which sheds light on the region's irrigation and farming history. Local artists exhibit their masterpieces at the Taber Art Gallery, promoting creative expressions and community engagement.
Educational & Research Facilities
Taber is backed by a strong education system administered by the Horizon School Division. This encompasses multiple elementary schools, high schools, private institutions and the well-regarded L.T. Westlake Fine Arts Elementary School. Libraries such as the Taber Public Library are critical community hubs providing a vast array of resources and hosting educational programs.
Taber's Highlights & Recreation
Taber's charm comes not just from its historical significance but also its recreational spots. The Confederation Park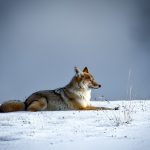 Historical Significance of Confederation Park Established in 1967 to mark the centenary of the Canadian Confederation, Confederation Park is steeped in history and national narrative. Nestled in the heart of Ottawa, it's a beacon of the country's proud heritage. Its grounds have been graced by Queen Elizabeth II when the recently appointed monarch, back in 1957, unveiled the National Aboriginal..., one of the town's best, offers serene landscapes, picnic spots and a playground. Folks find joy in the recreational fishing at the community lake.
The Taber Aquafun Centre is a sought-after spot for leisure, sporting an extensive wave pool, water slides and saunas. Golf enthusiasts aren't left out with the beautiful greens of the Taber Golf Club.
Commerce & Conveniences
The town is no stranger to commerce, boasting a thriving retail landscape. Stores like Walmart, Canadian Tire, and Co-op Taber provide local residents with a wide range of products. Banks such as CIBC and Canada Post postal services handle the town's financial and communication needs. Endearing local markets bloom during the farming season, adding a unique country charm.
Transport & Connectivity
Despite its small-town charm, Taber is well-connected. Public transport in Taber is efficient, with the Taber & District Handi-Bus Association providing reliable transit services. Being close to Lethbridge's airport and major highway routes, it establishes itself as a gateway to other significant parts of Canada and beyond.
Sports Facilities
Taber values sports as a core pillar of its community development. The Taber Arena hosts a myriad of sporting activities ranging from hockey, skating to curling. The community's passion for physical fitness is evident from the Taber Gymnastics Fitness Club and other gyms such as Anytime Fitness and Curves.
Traveler's Final Take
Taber effortlessly straddles the lines between a rural hamlet and urban town, offering a unique Canadian experience. With its rich history, thriving commerce, and love for corn, it presents visitors with the sweet taste of life in southern Alberta. Its community spirit, recreational facilities, sporting centres and connectivity make it a place worth exploring and appreciating.
Must-Visit Spots in Taber:
Taber Irrigation Impact Museum
Taber Art Gallery
Confederation Park
Taber Community Lake
Taber Aquafun Centre
Taber Golf Club
Walmart, Canadian Tire, and Co-op Taber
Taber Arena
Taber Gymnastics Fitness Club