Brockville Origins & Evolution
Brockville, one of Canada's oldest and smallest cities, is rich in heritage and cultural charm. Its founding in 1785 by United Empire Loyalists marked an important chapter in Canadian history and its subsequent development saw it growing from a fledgling community to a dynamic, multicultural city. Recognized as the city of the 1000 islands because of its proximity to the famous island chain in the Saint Lawrence River, Brockville's evolution is closely linked to its waterfront, having been a prominent maritime facility and ship-building centre in the 19th century.
The city's architecture and streets speak of its historic past. A walk down the Downtown corridor introduces visitors to Victorian-era structures that provide a tangible connection to Brockville's storied past. The city has taken great strides in preserving its heritage, evident in the charming, well-preserved and restored buildings that line its streets.
City's Geography & Demography
Nestled on the north shore of the Saint Lawrence River, Brockville offers a picturesque setting with its beautiful waterfront and historic downtown. The city boasts a moderate semi-continental climate – enjoying warm summers and snowy winters, making it a year-round destination with different charms every season.
Brockville is home to approximately 22,000 residents, boasting a diverse demographic with a blend of cultures. Despite its small size, the city is known for its vibrant community spirit.
Cultural & Artistic Landscape in Brockville
Brockville celebrates a rich cultural and artistic legacy. The Brockville Arts Centre, located in the heart of Downtown, is one of the finest medium-sized theatres in Canada, offering a variety of performances and exhibitions. The city is also host to the renowned Tall Ships Festival – an impressive display of heritage and craftsmanship with tall ships from around the world docking at the waterfront.
Moreover, the Brockville Museum and the Aquatarium provide deep insights into the city's maritime history and the ecology of the St. Lawrence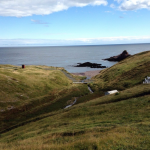 St. Lawrence Origins & Evolution Nestled in Canada's easternmost provinces, the precious gem that is St. Lawrence is imbued with a rich tapestry of history and development. It was reportedly founded in the 18th century, primarily as a fishing town due to its strategic location along the coast. The city's evolution has been largely dependent on its maritime roots, shaping... River. These hubs are hubs of creativity and learning, representing Brockville's dedication to arts, culture, and heritage.
Educational & Research Facilities
Brockville is home to quality educational institutions, including St. Lawrence College, known for its impressive range of programs and courses. The city also houses a robust public library system, offering immense resources for residents and students. Furthermore, the city's proximity to Ottawa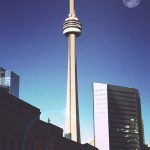 Ottawa Origins & Evolution The history of Ottawa, Canada's capital city, is rich and varied, evolving from a humble settlement of the early 1800s to the bustling modern city it is today. Originally known as Bytown after British military engineer Colonel John By, who was responsible for the construction of the Rideau Canal, the city's pivotal role within the nation's... facilitates access to prestigious research facilities.
Brockville's Highlights & Recreation
The recreational options in Brockville are diverse, from exploring the UNESCO-designated Thousand Islands by boat, walking the city's historic trails, to enjoying the many parks like St. Lawrence Park and Mac Johnson Wildlife Area. The city's landmarks like the Fulford Place and Leeds County Court House are also popular attractions, offering a deep dive into the city's rich past.
Commerce & Conveniences
Brockville provides an array of shopping venues, from unique boutiques to larger retail establishments. The city's downtown offers a unique shopping experience with a variety of local businesses. Brockville's conveniences extend to numerous bank branches, post offices, and popular seasonal sales, notably the Brockville Farmers' Market – a traditional marketplace brimming with local produce and handicrafts.
Transport & Connectivity
Access to Brockville is easy with its well-developed road and rail network, connecting it to major cities like Ottawa, Montreal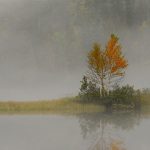 Montreal Origins & Evolution Montreal's rich history dates back to 1535 when the indigenous Iroquois people welcomed French explorer Jacques Cartier. Officially founded in 1642 by French settlers, the city rapidly developed into an essential hub for fur trading. Montreal's spectacular growth continued over the centuries, transforming this quaint outpost into a dynamic metropolis. Today, the city's deep-rooted history is..., and Toronto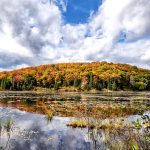 in this paragraph summarize the city highlights and end with a list "Must-Visit Spots in Toronto". Toronto Origins & Evolution Toronto, Canada's largest city, can trace its roots back to the late 18th century. Originally known as Fort York, it was established by the British as a strategic location during the American Revolutionary War. Despite changes and challenges, Toronto swiftly.... The city is served by Via Rail, the Brockville Transit for local commute, and the Brockville Regional Tackaberry Airport for air travel.
Sports Facilities
Brockville is the perfect city for sports enthusiasts. The city boasts a number of well-maintained playgrounds, stadiums, and sporting centers. The Brockville Memorial Centre is a popular venue for ice hockey and figure skating.
Traveler's Final Take
Brockville, with its distinctive blend of natural beauty, cultural richness, and historical sites, offers unforgettable experiences. It portrays a harmonious blend of past and present, in a picturesque setting.
Must-Visit Spots in Brockville:
Brockville Arts Centre
Tall Ships Festival
Brockville Museum
Aquatarium
St. Lawrence College
Brockville Public Library
Thousand Islands
St. Lawrence Park
Mac Johnson Wildlife Area
Fulford Place
Leeds County Court House
Brockville Farmers' Market
Brockville Memorial Centre
This city, rich in history, culture, and natural beauty, awaits you with open arms, ready to provide a uniquely Brockville experience.