Yellowknife Origins & Evolution
Yellowknife, the capital city of Canada's Northwest Territories, has a rich history that stretches back over 80 years. It was founded in 1934 after the discovery of gold deposits, attracting a flurry of settlers and prospectors eager to stake their claim. The city's vibrant history and culture have been influenced by both its Indigenous roots and the dash of multiculturalism brought by non-native settlers. Over the years, Yellowknife's economy has broadened from its gold mining origins to include diamonds, renewable energy, and tourism. The city truly began to flourish in the 1990s following the opening of the first diamond mines, evolving into the cosmopolitan city it is today.
City's Geography & Demography
Situated on the northern shore of Great Slave Lake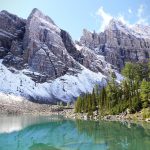 Slave Lake Origins & Evolution Nestled gracefully in the Lesser Slave Lake's southeastern tip, with mature forests on one side and the serene lake on the other, Slave Lake was founded in 1965. This modern township had quite a humble beginning as a small Hudson's Bay Trading Post in 1799. With the transcontinental railway's advent in the early 20th century,..., Yellowknife is celebrated for its breathtaking natural landscapes and tranquil surroundings. Yellowknife also boasts being the sunniest city in Canada in summer, while during winter the mesmerizing Aurora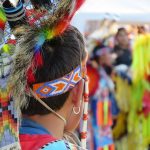 Aurora Origins & Evolution The town of Aurora, nestled within the province of Ontario, was founded in 1795 and has evolved tremendously ever since. Its original settlers, namely Joseph Baldwin and his family, set the foundation for a town rich in history and culture. Over time, Aurora has grown from a small farming community into a thriving town with a... Borealis fills the sky. The city's population stands at approximately 20,000 residents, a melange of Indigenous peoples, including the Dene, Metis, and Inuit, along bustling newcomers from across the globe.
Cultural & Artistic Landscape in Yellowknife
Art and culture throb at the heart of Yellowknife. It's famed for hosting the lively Snow King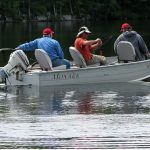 King Origins & Evolution A peaceful hamlet settled in 1801, King boasts an intriguing history steeped in indigenous values and rich European influences. Originally inhabited by the Huron-Wendat natives, King was later integrated into British society when Governor John Graves Simcoe divided Upper Canada into townships, King being one of them. Over the centuries, it transformed from a farming colony... Winter Festival, the cultural highlight of the year. The Prince of Wales Northern Heritage Centre serves as the bastion of the city's cultural heritage, displaying exhibitions and artifacts that clock every era from glory and hardship. Meanwhile, the Northern Arts and Cultural Centre provides a platform for locally-based, national, and international artists. Local boutiques also feature Inuit art, distinctive for its carvings and prints.
Educational & Research Facilities
Yellowknife is home to Aurora College, which offers programs that reflect Northern culture and economy, in areas such as trades, health, education, business, and environment. The Yellowknife Public Library is a treasure trove of knowledge, offering a vast selection of books, archives, and digital resources. The city is also the headquarters for science bodies such as the Northern Climate ExChange which research into climate change impacts and adaptation strategies.
Yellowknife's Highlights & Recreation
Visiting Yellowknife imparts the unique opportunity to experience unspoiled wilderness. Frame Lake within the city-center is ideal for scenic walks. Among the city's jewels are the spectacular Cameron Falls and the legendary Bush Pilots' Monument. Yellowknife lays claim to title 'Canada's houseboat capital', with a thriving houseboat community residing on Yellowknife Bay. There is also a 24-hour golf course for mid-night summer golfing! Winter sees tourists flock in to view the beguiling Aurora Borealis.
Commerce & Conveniences
For goods and services, there's no shortage of shops in Yellowknife. The city hosts everything from grocery stores to exquisite Canadian diamond stores. Festival season also sees a spurt of pop-up stores providing unique, locally made art and products. Despite its remote location, Yellowknife provides city-like amenities, including post offices, numerous ATMs, and banks.
Transport & Connectivity
Yellowknife offers a functional bus service, while many choose to walk or cycle. The city operates the Yellowknife Airport, connecting to the rest of Canada and select international destinations. Group transportation by boat during the summer and by snowmobile during the winter, adds a distinct transport flair.
Sports Facilities
Alongside its outdoor attractions, Yellowknife has significant sports facilities including the Yellowknife Community Arena and the Ruth Inch Memorial Pool, Northern Canada's largest aquatics facility. Outdoor activities abound, with opportunities for cross-country skiing, ice fishing, and dog sledding.
Traveler's Final Take
Yellowknife is an Arctic gem, a spectacular blend of pristine wilderness and urban amenities. It offers unique experiences; witnessing the magical Northern Lights, exploring ice caves during winter and midnight sun golfing during summer. Meanwhile, keeping tradition alive, cultural festivals offer a peek into the diverse local cultures. Yellowknife is a pulsating mix of experiences hard to find elsewhere.
"Must-visit spots in Yellowknife":
1. Old Town including Bush Pilots' Monument
2. Northern Arts and Cultural Centre and Prince of Wales Northern Heritage Centre
3. Aurora College and Yellowknife Public Library
4. Frame Lake, Cameron Falls, Great Slave Lake waterfront
5. The city's various shops, especially those selling Canadian diamonds
6. Snow King Winter Festival locations
7. Yellowknife Airport
8. Yellowknife Community Arena and Ruth Inch Memorial Pool