Aurora Origins & Evolution
The town of Aurora, nestled within the province of Ontario, was founded in 1795 and has evolved tremendously ever since. Its original settlers, namely Joseph Baldwin and his family, set the foundation for a town rich in history and culture. Over time, Aurora has grown from a small farming community into a thriving town with a population of over 55,000 residents. In 1888, owing to its growth and prosperity, Aurora was officially incorporated as a town witnessing infrastructure development and advancements over time.
Throughout the early 20th century, several industrial companies established their presence there, which in turn fostered economic prosperity. The promise of employment combined with the area's inherent beauty attracted a diverse population, contributing to the vibrant, multicultural character Aurora enjoys today.
City's Geography & Demography
Aurora is perfectly located on the rolling hills of the Oak Ridges Moraine, providing residents with stunning natural beauty and an array of outdoor recreational possibilities. The town experiences the humid continental climate common to this region, with warm, humid summers, and cold, snowy winters.
In terms of demography, Aurora is a very diverse town, with a majority of the population being of European descent. The other ethnicities that reside here include a growing Asian population, which contributes to the multicultural essence of the town. Aurora is also considered to be one of the fastest-growing municipalities in Greater Golden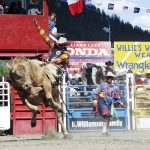 Golden Origins & Evolution Golden, nestled in the Columbia River Valley, traces its roots back to the 1880s when European settlers arrived, anticipating prosperity from the Transcontinental Railroad project. The town soon thrived on lumber, agriculture, and mining, mercifully evading the ghost town fate of many contemporary boomtowns. Moreover, the arrival of Swiss guides in the early 20th century initiated... Horseshoe.
Cultural & Artistic Landscape in Aurora
Aurora takes pride in its rich cultural heritage and offers a vibrant and dynamic artistic landscape. The Aurora Cultural Centre, located at Church and Mosley Streets, is the hub for arts and culture, offering art classes, exhibitions, concerts, and a range of cultural events throughout the year.
Another notable cultural institution is the Theatre Aurora, one of the oldest community theatres in Canada. Their performances showcase local talent and add a unique charm to the city's cultural scene. Moreover, each year the town also hosts the Aurora Jazz Festival and the Aurora Winter Blues Festival, which are much-awaited events by locals and visitors alike.
Educational & Research Facilities
Aurora is home to a robust education system, consisting of both public and private schools, servicing various age groups. The town also houses the renowned St. Andrew's College, an independent school for boys.
The Aurora Public Library serves as a hub for research and knowledge, offering an array of print and digital resources. The library is also known for its regular community programs, workshops, and events.
Aurora's Highlights & Recreation
Recreation is integral to Aurora's lifestyle. The town's beautiful green space, including the Aurora Arboretum, offers walking paths, bird-watching spots, and tranquil picnic locations. Aurora is also home to Sheppard's Bush, a significant conservation area with well-marked trails.
The town includes architectural landmarks like the Hillary House, ranked as one of Canada's best examples of Gothic Revival architecture. Aurora's Historical Society often hosts events here, allowing visitors to step back in time and explore its historical significance.
Commerce & Conveniences
For the discerning shopper, Aurora boasts an excellent array of retail options, from eclectic boutiques to larger shopping centers like the Aurora Shopping Centre. Various convenience services like banks and post offices are dispersed throughout the town. Seasonal sales and farmers' markets, such as the Aurora Farmers Market and Artisan Fair, also form an essential part of their retail landscape.
Transport & Connectivity
In terms of transportation, Aurora is well-linked by major highways, including Highway 404, which provides easy access to Toronto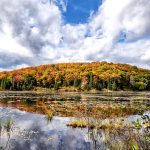 in this paragraph summarize the city highlights and end with a list "Must-Visit Spots in Toronto". Toronto Origins & Evolution Toronto, Canada's largest city, can trace its roots back to the late 18th century. Originally known as Fort York, it was established by the British as a strategic location during the American Revolutionary War. Despite changes and challenges, Toronto swiftly.... Public transportation is facilitated via York Region Transit, which provides regular bus service. For those preferring rail travel, the Aurora GO Station offers regular service to downtown Toronto.
Sports Facilities
Aurora is renowned for its sports facilities. The Aurora Sports Dome is a leading multi-sport center offering various sports, including soccer, lacrosse, and softball. The Stronach Aurora Recreation Complex is another popular location, housing NHL-sized ice rinks, and a state-of-the-art leisure pool.
Traveler's Final Take
Aurora is undoubtedly a town that offers something for everyone. From its rich history and cultural offerings to its excellent recreational facilities and shopping experiences, Aurora is certainly a town worth visiting.
Must-Visit Spots in Aurora
– Aurora Cultural Centre
– Theatre Aurora
– Aurora Jazz Festival
– St. Andrew's College
– Aurora Public Library
– Aurora Arboretum
– Sheppard's Bush
– Hillary House
– Aurora Shopping Centre
– Aurora Farmers Market and Artisan Fair
– Aurora Sports Dome
– Stronach Aurora Recreation Complex.