Cape Breton Origins & Evolution
Cape Breton, a gleaming gem in Canada's crown, owes its name to the French as 'le Cap-Breton.' Initially inhabited by the indigenous Mi'kmaq people, the European discovery dates back to the 15th century, led by the Italian explorer John Cabot. Quite fascinatingly, Cape Breton has evolved from a bustling center of trade and military operations during the colonial era to a thriving modern city it is today.
In particular, the city witnessed significant development in the 18th century when it fell under British control. Industrialization marked the 19th and early 20th centuries with the expansion of coal mining and steel manufacturing. Though these industries have shrunk in modern times, their historical impact resonates, adding to the city's unique charm and storytelling.
City's Geography & Demography
Perched on the eastern end of Nova Scotia, Cape Breton boasts a terrain as diverse as its history. The robust Cape Breton Highlands juxtapose the serene Bras d'Or Lake, offering a captivating mix of mountains, valleys, and water bodies. A moderate oceanic climate further complements this beautiful topography and contributes to the comfortable year-round living conditions.
Demographically, Cape Breton exemplifies a palette of cultural eclecticism. As per the 2016 Census, the population consists majorly of people of Scottish, Irish, and English descent, interspersed with indigenous Mi'kmaq and Acadian French communities. This extraordinary blend of cultures brings with it distinct traditions, stories, and art, making Cape Breton a vibrant cultural canvas.
Cultural & Artistic Landscape in Cape Breton
Cultural richness is one of Cape Breton's most distinguished aspects, boasting an array of events, museums, theaters, and galleries that stand as testaments to its rich history and vibrant arts scene. The city notably comes alive during the Celtic Colours International Festival, a grandiose celebration of music and dance that draws global attention.
As for cultural and artistic institutions, the Alexander Graham Bell National Historic Site and the Cape Breton Miner's Museum stand out for their regional significance and immersive collections. Local art can also be appreciated at the Cape Breton Centre for Craft & Design and the Inverness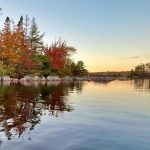 Inverness Origins & Evolution Nestled on the western shore of Cape Breton Island, Nova Scotia, the town of Inverness in Canada boasts a rich historical tapestry. Founded in the early 19th century by Scottish settlers, the town thrived as coal mining and fishing became significant local industries. The decline of these industries in the mid-20th century led Inverness to reinvent... County Centre for the Arts.
Educational & Research Facilities
A hub of education and research, Cape Breton houses Cape Breton University and the Verschuren Centre for Sustainability in Energy and the Environment. The university offers courses across diverse fields, while the Verschuren Centre is at the forefront of research and development in clean technologies.
Furthering the city's commitment to education, public libraries like the Cape Breton Regional Library offer vast repositories of knowledge.
Cape Breton's Highlights & Recreation
For nature aficionados, the Cape Breton Highlands National Park stands as an ultimate retreat. Hiking trails leading to breathtaking panoramas, cozy picnic spots, and abundant wildlife, make it a favorite among locals and tourists alike.
Moreover, the Fortress of Louisbourg, a fully reconstructed 18th-century French fortress, provides a leap back in time. Another must-visit landmark is the Cabot Trail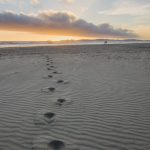 Trail Origins & Evolution The city of Trail, situated in British Columbia, Canada, holds a rich history that traces its roots to the 19th century. The city was founded by prospectors during the Gold Rush era, enticed by its bountiful deposits of minerals, mainly gold, silver, and copper. Later, the thriving mining industry prompted the construction of the Trail Smelter,..., a world-famous scenic roadway that loops around the island, offering stunning ocean views.
Commerce & Conveniences
Be it shopping or availing everyday services, Cape Breton caters to every need. Shops and markets, like the Cape Breton Curiosity Shop and the Farmer's Market, offer a varied range of local products. Major banks, postal services, and seasonal sales ensure that convenience and commerce flourish in the city.
Transport & Connectivity
Cape Breton enjoys seamless transport and connectivity, served by the J.A. Douglas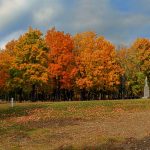 Douglas Origins & Evolution Tucked away in Ontario, Canada, Douglas is an intimate rural community steeped with rich heritage and intriguing historical narratives. It was first established in the mid-1800s with significant influence from Irish immigrants, giving the settlement a unique character. Douglas, even till today, retains the individuality of its inception through physical reminders such as historic buildings and... McCurdy Sydney Airport for air travel. Sydney Ports Corporation manages marine transport, and public transit is facilitated by the Transit Cape Breton. These facilities collectively contribute to the city's efficient connectivity.
Sports Facilities
Cape Breton accommodates sports lovers with well-maintained stadiums, sports centers, and clubs. The Canada Games Complex and Centre 200 are popular spots for fitness and sports activities, hosting a variety of tournaments and events each year.
Traveler's Final Take
From lush highlands to sparkling lakes, dynamic cultural festivals to quiet museums, competitive sports to relaxing picnics, Cape Breton offers an enriching Canadian experience that leaves every traveler intrigued, inspired, and enriched. Revel in its convivial warmth, engage with its rich history, and revel in pristine nature – Cape Breton is your destination for sheer brilliance and a lifetime of memories.
Must-Visit Spots in Cape Breton:
Cape Breton Highlands National Park
The Fortress of Louisbourg
Alexander Graham Bell National Historic Site
Cape Breton Miner's Museum
Cape Breton Centre for Craft & Design
Inverness County Centre for the Arts
Cabot Trail
Cape Breton Curiosity Shop
Famer's Market
J.A. Douglas McCurdy Sydney Airport
Canada Games Complex and Centre 200
Cape Breton University
Cape Breton Regional Library