Golden Origins & Evolution
Golden, nestled in the Columbia River Valley, traces its roots back to the 1880s when European settlers arrived, anticipating prosperity from the Transcontinental Railroad project. The town soon thrived on lumber, agriculture, and mining, mercifully evading the ghost town fate of many contemporary boomtowns. Moreover, the arrival of Swiss guides in the early 20th century initiated its rich adventure tourism legacy. The Golden Museum provides a fascinating narrative of the town's history, offering vintage photographs, artifacts, interactive displays and antiquated pioneer homesteads.
Over the centuries, the city has forged a unique character, delightfully blending old-world charm with modern amenities. Its colorful past is reflected in the beautifully preserved infrastructure, particularly visible in the historic downtown, creating a tangible sense of yesteryears.
City's Geography & Demography
Golden is strategically situated at the confluence of the Columbia and Kicking Horse rivers, surrounded by six Canadian national parks. The town offers mesmerizing views of the Purcell and Rocky Mountain ranges and is proximate to the Canadian Rockies. Terrains varying from rugged mountain peaks to fertile farmlands contribute to its natural allure.
Golden's extreme continental climate is accentuated by snowy winters and mild summers, favored by outdoor enthusiasts for year-round recreational activities. As per the 2016 census, it supports a diverse populace nearing 3700 citizens, mirroring the multicultural influence from mining and railway eras.
Cultural & Artistic Landscape in Golden
Golden's culture is a remarkable amalgamation of local indigenous traditions and global influences brought by settlers. Annual events, such as the Snow King's Masque Parade and Golden Sound Festival, embody this vibrant spirit.
Highlighting the visual arts milieu, The Art Gallery of Golden showcases exquisite art pieces by talented local artists. Live performances can be enjoyed at the Golden Civic Centre, home to the Golden & District Arts Council, providing a platform for local and international artists.
Educational & Research Facilities
Golden is home to the Golden Campus of the College of the Rockies, providing a variety of courses from liberal arts to adventure tourism. The Golden & District Public Library, resonating with insightful resources, also offers opportunities for community interaction, fostering lifelong learning.
Golden's commitment to fostering knowledge is also embodied in The Northern Lights Wildlife Wolf Centre, focusing on wildlife rehabilitation and education, providing instructive tours for visitors.
Golden's Highlights & Recreation
Golden's unique blend of natural grandeur and recreational facilities positions it as an adventure paradise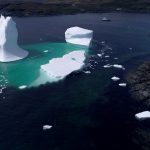 Paradise Origins & Evolution The story of Paradise begins in the late 1800s as a humble farming community. Over the past two centuries, it gradually evolved into one of the grandest living spaces one could find in Newfoundland and Labrador. Paradise was founded and developed along the Trans-Canada Highway's eastern tip, which eventually fueled its development as a glorious commercial.... The Kicking Horse Mountain Resort is a popular destination, offering world-class skiing, snowboarding, and mountain biking experiences. For a spiritual retreat, the Kootenay Tibetan Buddhist Centre offers meditation sessions amid serene surroundings.
Parks in Golden, including the Golden Eco-Adventure Ranch and Golden Municipal Campground offer stunning landscapes and wildlife sightings, alongside hiking, bird watching, and fishing options.
Commerce & Conveniences
Golden's commerce thrives on its central location, supporting a vibrant mix of local artisan shops, chic boutiques, and souvenir outlets. The charming downtown hosts amenities including banks, postal services enhancing local convenience.
Seasonal farmers' markets and sales foster a community atmosphere while offering a range of local produce, handmade crafts, and baked goods, symbolizing the town's close-knit spirit.
Transport & Connectivity
Golden is well-connected via the Trans-Canada Highway and Canadian Pacific Railway. A network of bike-friendly trails promotes eco-conscious commuting within the city. The nearest international gateway is the Calgary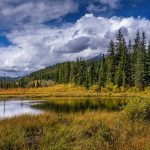 Calgary Origins & Evolution Calgary, located in the foothills of the Rocky Mountains of Alberta, Canada, has a rich and diverse history. Its name originates from a bay on the Isle of Mull, Scotland. It was officially founded as a town in 1884, and by the year 1891, it had elected its first mayor. The development of Calgary was primarily... International Airport, further enhancing its accessibility for global visitors.
Sports Facilities
Golden is a haven for sports enthusiasts, hosting venues like the Golden Sports Complex that features ice hockey rinks, curling sheets, and a soccer arena. The Golden Golf Club offers a championship level playing field set in the heart of beautiful Rockies.
Traveler's Final Take
Golden presents an enchanting blend of nature, history, culture, and adventure, set within a welcoming, small-town community. Its unique character and stunning natural settings provide an unforgettable travel experience, offering something enticing for history enthusiasts, culture buffs, nature lovers, and adventure seekers.
Must-Visit Spots in Golden
Golden Museum
Historic Downtown
Art Gallery of Golden
Golden Civic Centre
College of the Rockies – Golden Campus
Golden & District Public Library
Northern Lights Wildlife Wolf Centre
Kicking Horse Mountain Resort
Kootenay Tibetan Buddhist Centre
Golden Eco-Adventure Ranch
Golden Municipal Campground
Golden Sports Complex
Golden Golf Club