Prévost Origins & Evolution
Nestled in the Laurentian Mountains of Quebec, Prévost was first established in the mid-19th century and named after the missionary and author Rémi Prévost. What began as a logging town has evolved into a tranquil haven with a distinct fusion between modernity and rustic charm. Originally, Prévost comprised three villages – Shawbridge, Lesage, and Old Prévost. However, in 1973, the merger of these villages resulted in a municipality now known as Prévost. It's worth noting that the city retains its historical character despite continuous development, serving as a haven for historians and culture vultures.
City's Geography & Demography
Prévost is beautifully positioned, surrounded by nature, located halfway between Saint-Jérôme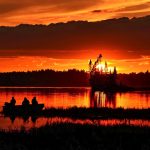 Saint-Jérôme Origins & Evolution Nestled in the Laurentides region of Quebec, the city of Saint-Jérôme has a rich tapestry of history and development. It was initially settled in 1834 and has since evolved from a small religious mission outpost into one of the most significant industrial and administrative centers in the region. Saint-Jérôme's significance grew with the construction of the... and Sainte-Agathe-des-Monts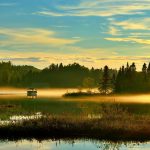 Sainte-Agathe-des-Monts Origins & Evolution The captivating city of Sainte-Agathe-des-Monts is nestled among the scenic Laurentian mountains, thriving with a rich historical background and charismatic charm. The city was incorporated in the 19th century and has evolved significantly over the years, maintaining its essence of a small town but evolving to address the modern needs of its residents and visitors. The.... The climate is typically Canadian with cold, snowy winters, and hot, humid summers, providing varied outdoor activity options as per the seasons. As of the 2016 census, Prévost boasted a population of 12,000, continuing to grow as more people discover this city's unique offerings.
Cultural & Artistic Landscape in Prévost
Culture is rich and alive in Prévost. The city hosts multiple festive events such as The Saint Jean Baptiste Day celebrations, Halloween, and Christmas parades annually. It is also home to the Maison de la Culture de Prévost, which showcases artwork and captivating sculptures from diverse local and international artists. For music lovers and theatre enthusiasts, Prévost's outdoor Amphitheatre offers a breathtaking setting for numerous shows and concerts during the summer months.
Educational & Research Facilities
The quality of education in Prévost doesn't go unnoticed. The city prides itself on public and private institutions providing quality francophone education, like École Secondaire Cap-Jeunesse. Also notable is the Bibliotheque de Prévost, which is much more than a library. It serves as a community hub for research, reading, and even hosting cultural activities.
Prévost's Highlights & Recreation
Nature lovers will feel at home in Prévost, home to Parc de la Coulée, a beautiful nature park, and Le P'tit Train du Nord, a 232 km bicycle path that offers picturesque views of the Laurentian countryside. Domaine Vert, with its rolling hills and sprawling forests, is perfect for picnics, hiking, biking, and cross-country skiing.
Commerce & Conveniences
Despite its rustic charm, Prévost doesn't lack in terms of modern conveniences. The city's main street is adorned with local boutiques, cafés, and restaurants. For groceries and provisions, the IGA De Prévost and Super C Prévost are the popular choices. The city also has several banks, a post office, and hosts yearly seasonal sales, adding to the convenience factor.
Transport & Connectivity
Prévost is reasonably well connected, with public transportation provided by CIT Laurentides. TransLaurentides offers a route that connects Saint-Jerome and Mont-Tremblant, running through major localities of Prévost. Its proximity to Autoroute 15 allows easy access to Montreal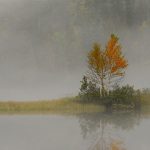 Montreal Origins & Evolution Montreal's rich history dates back to 1535 when the indigenous Iroquois people welcomed French explorer Jacques Cartier. Officially founded in 1642 by French settlers, the city rapidly developed into an essential hub for fur trading. Montreal's spectacular growth continued over the centuries, transforming this quaint outpost into a dynamic metropolis. Today, the city's deep-rooted history is... and other cities. Notably, it's only an hour away from Montreal-Trudeau International Airport.
Sports Facilities
The Parc Regard-sur-le-fleuve offers sports facilities along with leisure spots. It includes sports fields for soccer, baseball, and access to the riverside walking trail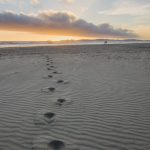 Trail Origins & Evolution The city of Trail, situated in British Columbia, Canada, holds a rich history that traces its roots to the 19th century. The city was founded by prospectors during the Gold Rush era, enticed by its bountiful deposits of minerals, mainly gold, silver, and copper. Later, the thriving mining industry prompted the construction of the Trail Smelter,.... The Centre Sportif Régional Laurentides is a world-class facility that caters to sports enthusiasts with top-notch sports facilities, including ice hockey rinks and squash courts.
Traveler's Final Take
Perfect for those interested in eco-tourism, Prévost offers an authentic taste of the Quebecois lifestyle, complemented by modern living standards. It's a city where nature's beauty, cultural offerings, and conveniences coalesce. From serene parks, engaging events, and art spaces to local shops and accessible amenities, Prévost is an integral piece in the beautiful puzzle that is Quebec.
Must-Visit Spots in Prévost:
1. Maison de la Culture de Prévost
2. Prévost Amphitheatre
3. École Secondaire Cap-Jeunesse
4. Bibliotheque de Prévost
5. Parc de la Coulée
6. Le P'tit Train du Nord
7. Domaine Vert
8. IGA De Prévost
9. Super C Prévost
10. Autoroute 15
11. Parc Regard-sur-le-fleuve
12. Centre Sportif Régional Laurentides.