Bay Roberts Origins & Evolution
Rooted in history, the coastal town of Bay Roberts was initially founded by European settlers in the early 16th century, mainly as a fishing outpost. Over the centuries, the town has flourished and evolved into a bustling hub for commerce and recreation. Its deep-sea harbor contributed to its significance in the seal hunt during the 19th century. The town also played roles during the American Revolutionary War and the War of 1812, adding a hint of heroism to its tale of evolution.
Today, Bay Roberts proudly displays its historical artifacts and heritage buildings, each narrating a chapter of the town's long and eventful saga. Walking through the Water Street business district, one can spot structures dating back to the early 20th century, blending seamlessly with modern day infrastructure.
City's Geography & Demography
Located in the Canadian province of Newfoundland and Labrador, Bay Roberts lies along the north shore of Conception Bay. It boasts an oceanic climate, characterized by cooler summers and milder winters, significantly influenced by the nearby Atlantic Ocean. Bay Roberts is spread over an area of 24.5 square km comprising various smaller communities strung together along its coastline.
Based on the latest census data, Bay Roberts has a population of approximately 6,000, a mix of the young and old. Despite being a small town, Bay Roberts displays a multicultural demographic where locals and immigrants coexist, enriching the local culture.
Cultural & Artistic Landscape in Bay Roberts
Culturally rich, Bay Roberts hosts several annual events, including the "Holdin' Ground Festival," a celebration of the town's seafaring heritage. The "Songs, Stages, and Seafood Festival" is another event that combines local music and culinary delights – a treat for both the ears and the palate.
The town is home to the Bay Roberts Cultural Foundation and the Road to Yesterday Museum that help preserve its coastal heritage and history. The Christopher Pratt Gallery located within the Cable Building National Historic Site, houses a collection of works by one of Canada's famed realist painters.
Educational & Research Facilities
Despite its modest size, Bay Roberts is not lacking in educational and research facilities. Ascension Collegiate and Amalgamated Academy provide secondary and primary education while the Bay Roberts Public Library serves as a resource center for literary enthusiasts and researchers.
The Marine and Coastal Research Laboratory, under the Memorial University of Newfoundland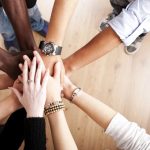 Introduction: A Journey Through Memorial University As you step foot onto the grounds of Memorial University of Newfoundland, you are immediately drawn in by the rich history and architectural beauty that envelops every corner of this iconic landmark. Located in St. John's, Newfoundland and Labrador, Memorial University holds a special place in the hearts of Canadians, representing not only a..., provides a platform for research focusing on the marine and coastal ecosystems, pertinent to the town's geography.
Bay Roberts's Highlights & Recreation
Tourists and locals in Bay Roberts are always in for a treat due to a host of landmarks and recreational hotspots. The Shearstown Estuary, Mad Rock and French's Cove offer breathtaking views of the dramatic coastal landscape.
Head to the Bay Roberts Heritage Walking Trail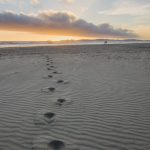 Trail Origins & Evolution The city of Trail, situated in British Columbia, Canada, holds a rich history that traces its roots to the 19th century. The city was founded by prospectors during the Gold Rush era, enticed by its bountiful deposits of minerals, mainly gold, silver, and copper. Later, the thriving mining industry prompted the construction of the Trail Smelter,... that winds by the historic and scenic points or relax at the Veteran's Quay Marina. The Klondyke Causeway and the Bay Arena are other popular spots for recreation, promising fun-filled times for individuals from all age groups.
Commerce & Conveniences
Bay Roberts provides ample shopping opportunities with various local shops, supermarkets, and specialty stores. The Powell's Supermarket and Cohen's Home Furnishings are frequented by residents. The area also has a range of banks and postal services for the daily needs of its citizens.
Seasonal sales – such as the sidewalk sale during the summer and the "Festival of Lights" shopping event during the Christmas season, turn the city into a buzzing marketplace, providing plenty of chances for bargain hunters.
Transport & Connectivity
The town's compact nature offers easy movement within Bay Roberts. Public transportation services are primarily provided by the Metrobus Transit, ensuring connectivity within the town and to nearby St. John's. The town's closeness to the Trans-Canada Highway makes it easily accessible for visitors by road.
The St. John's International airport is just over an hour's drive from Bay Roberts, facilitating wider connectivity.
Sports Facilities
For sports enthusiasts, the Bay Arena is a key attraction, with facilities for skating and ice hockey. The Wilbur Sparkes Sports Complex, featuring a soccer pitch, softball field, and a softball pitch, cater to various other sport interests.
Traveler's Final Take
Whether you're a history buff, nature lover, culture enthusiast, or culinary explorer, Bay Roberts has a bit of everything tucked away in its scenic coastline. From wandering around breathtaking trails through rugged landscapes, exploring the depth of local culture in its museums and festivals, to indulging in local delicacies, Bay Roberts offers a complete and unforgettable Bay Robert's experience.
"Must-Visit Spots in Bay Roberts" include the Bay Roberts Cultural Foundation, Christopher Pratt Gallery, Marine and Coastal Research Laboratory, Shearstown Estuary, Mad Rock, French's Cove, Bay Roberts Heritage Walking Trail, Veteran's Quay Marina, Klondyke Causeway, Powell's Supermarket, Cohen's Home Furnishings, Bay Arena, and Wilbur Sparkes Sports Complex.