Trail Origins & Evolution
The city of Trail, situated in British Columbia, Canada, holds a rich history that traces its roots to the 19th century. The city was founded by prospectors during the Gold Rush era, enticed by its bountiful deposits of minerals, mainly gold, silver, and copper. Later, the thriving mining industry prompted the construction of the Trail Smelter, now known as Teck Cominco, which became an economic backbone of the town. Over the years, Trail has expanded its horizons beyond mining, now excelling in sectors like healthcare, retail, and education, without forgetting its illustrious mining past.
Accompanied by its economic evolution, Trail has also established itself as a must-explore destination. Known for its picturesque views, Trail mirrors an attractive fusion of urban sophistication and untouched wilderness. The quaint city pays homage to its history through the well-preserved architecture scattered around its landscape.
City's Geography & Demography
Nestled in the West Kootenay region of British Columbia, Trail is a splendid affair of scenic beauty. Straddling the Columbia River, the city offers mesmerizing waterfront views. Its temperate climate, with warm, dry summers, and mild, wet winters, adds allure to its appeal.
Indicative of its vibrant community spirit, Trail embraces a diverse population. Its populace comprises residents of varied age groups, cultures, and professions reflecting the city's wholesome, inclusive, and close-knit community. The warm and welcoming locals add to this city's charm.
Cultural & Artistic Landscape in Trail
Home to an array of cultural events and institutions, Trail is a budding hub of arts and culture. The city hosts various community events and festivals throughout the year, such as the Music in the Park summer series and the Silver City Days Festival.
The Trail Museum and Archives and VISAC Gallery are prominent cultural staples in the city. The former showcases the city's unique history, while the latter exhibits local and regional art displays. The Charles Bailey Theatre also serves as a cultural landmark, featuring live performances and shows.
Educational & Research Facilities
Trail houses several educational institutions, catering to diverse academic pursuits. Selkirk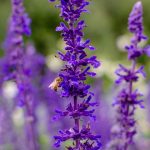 Selkirk Origins & Evolution The intriguing city of Selkirk in Manitoba, Canada, presents a rich tapestry of history and development. Originally known as West Fort Garry, Selkirk was founded in 1882 and has evolved with each waking decade. Its forefathers primarily engaged in fur trading before switching to the mining industry. While trade in these commodities was essential for its... College offers numerous specialized programs and the Kootenay Boundary Regional Hospital provides educational opportunities in the healthcare realm.
Trail Public Library, with its extensive collection and research facilities, is a haven for book lovers and researchers. Additionally, the Columbia Basin Rural Development Institute at Selkirk College contributes to the city's research landscape.
Trail's Highlights & Recreation
Trail boasts an appealing array of landmarks, parks, and recreational spots. The Columbia River Skywalk, a suspension bridge offering panoramic views of the surrounding landscape, is a must-visit. Gyro Park, encompassing a well-equipped playground, an interactive water feature, and beautiful flower beds, offers endless entertainment for families.
Outdoor enthusiasts would find solace in Trail's numerous hiking and biking trails, ski slopes, and bird watching spots. Golf enthusiasts need to check out the Birchbank Golf Course, a premier golf facility in the region.
Commerce & Conveniences
Trail is also home to a vibrant commercial scene. The city's downtown area houses numerous shops, ranging from fashion boutiques to specialized local crafts. Banks, postal services, and an array of eateries and cafes offer convenience to both locals and visitors.
Seasonal farmers' markets and the spring and Christmas craft fairs add to the city's commercial mosaic, attracting shoppers from all around for unique finds and local delicacies.
Transport & Connectivity
Traveling to and within Trail is easy and convenient. The city is served by the Trail Regional Airport and extensive public transportation services. Trans-Canada Highway and the numerous transit hubs ensure seamless connectivity within the city and beyond.
Sports Facilities
Trail is often dubbed as the "Home of Champions" due to its impressive sports facilities and notable sporting personalities. It offers a plethora of sports arenas, including the Trail Memorial Centre, a monumental ice arena, and Butler Park, a baseball stadium. The city holds a significance in Canadian hockey history, with many NHL players hailing from Trail.
Traveler's Final Take
Trail, with its unique blend of natural beauty, historic relevance, vivid culture, and modern amenities, offers a wholesome experience to its visitors. Its welcoming aura, communal spirit, and unforgettable vistas make it an unforgettable destination that calls for prolonged stays rather than short visits.
Must-Visit Spots in Trail:
Teck Cominco
Columbia River Skywalk
Gyro Park
Trail Museum and Archives
VISAC Gallery
Charles Bailey Theatre
Selkirk College
Trail Public Library
Birchbank Golf Course
Trail Memorial Centre
Butler Park