New Maryland Origins & Evolution
Nestled in the central portion of the Canadian province of New Brunswick is the charming city of New Maryland. Bearing strong colonial roots, New Maryland was named after the American state of Maryland by pre-loyalists who migrated from there during the late 18th century. Traditionally a village, its development accelerated during the mid-20th century, culminating in its incorporation as a town in 1991. Over the years, New Maryland has forged an identity as a quaint yet vibrant city that fuses historical charm with modern conveniences.
Interestingly, New Maryland is more than a city; it's a community built on longstanding local relationships and shared histories. Though the city has evolved to accommodate modern developments, it continues to prioritize preserving its traditional rural character. Walking through the city, one can witness a tapestry of colonial architecture, monuments, and maintained heritage sites that are testament to New Maryland's enthralling narrative.
City's Geography & Demography
Situated southeast of Fredericton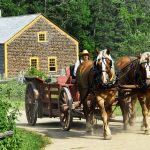 Fredericton Origins & Evolution Fredericton, the capital of the Canadian province of New Brunswick, has a rich history tracing back to its indigenous Maliseet and Mi'kmaq roots. Multiple waves of migration moulded Fredericton's cultural landscape, which began with the 18th-century Acadian settlers, followed by United Empire Loyalists escaping the American Revolution. Fredericton officially became a city in 1848 and has..., New Maryland is located ideally within the Saint John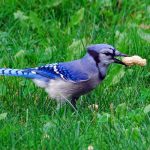 Saint John Origins & Evolution Saint John, located in the heart of the Bay of Fundy in the province of New Brunswick, is Canada's oldest incorporated city and one of its spectacular urban gems. The story of Saint John dates back to 1604 when it was first discovered by French explorers, being officially established as a city in 1785. Its... River Valley. Surrounded by gentle hills and dense forests, the city exhibits some of the most scenic landscapes of New Brunswick. Its proximity to the river and the Atlantic Ocean contributes to its relatively mild climate, which fluctuates between warm, humid summers and cold, snowy winters.
With a smaller population compared to other Canadian cities, New Maryland offers a relaxed pace of life. However, the city is gradually experiencing an influx of new settlers, attracted by its tranquility, resulting in a growing, vibrant mix of long-time residents and newcomers. This demographic blend enriches the cultural diversity and community spirit of the city.
Cultural & Artistic Landscape in New Maryland
New Maryland promotes a rich cultural and artistic scenario. Annually, locals and tourists alike eagerly anticipate city-organized celebrations such as the New Maryland Day, Halloween Parade, and the Christmas Tree Lighting Ceremony, among others. These events epitomize the city's engagement in fostering camaraderie, tradition, and a sense of community.
While New Maryland doesn't house major museums or galleries, the city's historical and cultural significance is expressed through landmarks like the Christ Church Cemetery, historic homes, and other architectural remnants of its colonial past. Each structure tells a tale of the city's vibrant past, imprinting a facsimile of time and culture onto the city's modern canvas.
Educational & Research Facilities
Equipped with top-notch educational facilities, New Maryland is home to several public schools including New Maryland Elementary School and Fredericton High School. The libraries in the city serve as knowledge hubs and inspire lifelong learning, fostering an intellectually stimulating environment.
Besides these, the city's proximity to Fredericton provides easy access to research institutions and universities such as the University of New Brunswick and St. Thomas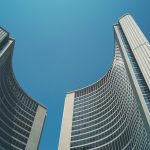 St. Thomas Origins & Evolution St. Thomas, a vibrant city located in southwestern Ontario, was officially named after Thomas Talbot, who spearheaded the area's development in early 1800's. The city's rapid growth during its early history was fueled primarily by the railway industry, with the city serving as a significant railway junction. Iconic rail structures from this golden age, such... University, making it an attractive place for students and researchers.
New Maryland's Highlights & Recreation
From stunning landscapes to sprawling parks, New Maryland offers a plethora of recreational options. The city's notable landmarks include the New Maryland Centre, an active community center facilitating various programs and sporting events, and the country's largest Christmas Tree farm, Dewolfe Park.
Outdoor lovers can explore the city's numerous green spaces, including the Sunshine Gardens, Victoria Park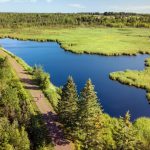 The Historical Significance of Victoria Park Victoria Park, located in the heart of downtown Charlottetown, Prince Edward Island, is a remarkable Canadian landmark steeped in rich history. Established in 1873, this iconic urban green space has witnessed countless significant events, making it an integral part of Canadian heritage. The park was named after Queen Victoria, who reigned during the time..., and Odell Park. These parks offer walking trails, picnic spots, and playgrounds, making them ideal locations for both relaxation and adventure.
Commerce & Conveniences
New Maryland provides all necessary amenities for a comfortable living experience. Various shops, supermarkets, banks, and postal services are conveniently located throughout the city, catering to both everyday needs and occasional requirements. Seasonal farmers' markets are also a notable feature, offering a delightful array of locally produced goods.
Moreover, the city organizes seasonal activities, from yard sales to Christmas markets, adding an element of charm to shopping experiences in New Maryland.
Transport & Connectivity
New Maryland boasts a well-connected transport network featuring major highways and arterial roads. Public transit is available, connecting residents to Fredericton and other surrounding areas.
The city's connectivity is further enhanced with the presence of the Fredericton International Airport, servicing flights to destinations across Canada and beyond.
Sports Facilities
For sports enthusiasts, New Maryland offers several sporting facilities. The New Maryland Centre houses a gymnasium while the city's parks accommodate sports fields and tennis courts, offering residents plenty of opportunities to engage in physical activities and sports events.
Traveler's Final Take
New Maryland offers a unique mix of tranquility and community spirit, surrounded by the charm of its historical markers and natural wonders. Whether it's the friendly people, the picturesque landscapes, the vibrant community events, or the comfort of modern conveniences, New Maryland caters to the whims and wishes of residents and tourists alike.
With its distinctive flair and cultural character, the city resonates with the essence of a small, warm community while offering a broad array of amenities that compete with larger, urban centers.
Must-Visit Spots in New Maryland:
New Maryland Centre
Dewolfe Park
Sunshine Gardens
Victoria

Victoria Origins & Evolution Victoria, nicknamed the "City of Gardens", is the capital of British Columbia, Canada, founded in 1843 by the Hudson Bay Company's James Douglas as a fort. The city was named after Queen Victoria of the United Kingdom. Vibrating with rich history, Victoria evolved from a small settlement to a vibrant metropolis, with an architectural nod to...

Park
Odell Park
The Christ Church Cemetery
New Maryland Elementary School
Fredericton High School
Fredericton International Airport