Black Diamond Origins & Evolution
Black Diamond's rich history takes us back to the late 19th century, when settlers came to the area due to coal mining opportunities, leading to the city's unique name. The city was incorporated in 1956, and from then, its growth has been steady, preserving a quaint small-town feel. A notable feature of the city's past is the fire of 1914 which destroyed large sections. Nevertheless, like a Phoenix, Black Diamond rose from the ashes, retaining its historical charm while embracing progress.
The ultimate demonstration of the town's resilience is shown in the Western-theme architecture that stands as a testament to its stubborn spirit and survivalist nature. This essence of rebirth and revitalization characterizes the city's spirit even today.
City's Geography & Demography
Located approximately 35 kilometers southwest of Calgary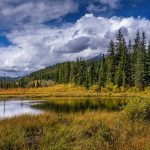 Calgary Origins & Evolution Calgary, located in the foothills of the Rocky Mountains of Alberta, Canada, has a rich and diverse history. Its name originates from a bay on the Isle of Mull, Scotland. It was officially founded as a town in 1884, and by the year 1891, it had elected its first mayor. The development of Calgary was primarily..., Black Diamond nestles gracefully along the Sheep River. It epitomizes natural beauty with the rugged Rocky Mountains framing its western skyline. This city is situated in the heart of Foothills County, an area famously rich in oil, gas, and beef production.
With a population of just above 2,700 inhabitants, the city has a unique charm. Its climate is favourable with warm summers while the winters maintain a cooler, humid continental climate. This contributes to activities that can be conducted all-year-round, amplifying the city's attractiveness.
Cultural & Artistic Landscape in Black Diamond
Black Diamond is a hub of Alberta's rich cultural history. The city hosts numerous year-round events such as the Diamond Valley Arts Parade and the Taste of Black Diamond. These activities uplift local artisans, showcasing the city's eclectic artistry, and diverse craftsmanship.
The Gallery 109 and Bluerock Gallery stand as art sanctuaries within the city. They represent diverse works of art from sculptures, imagery to intricate, hand-crafted jewelry. The Alberta's Promise Festival and the International Harvester are other worthy annual events, each adding a unique color to the city's vibrant cultural landscape.
Educational & Research Facilities
Despite its size, Black Diamond boasts of commendable educational and research facilities. The Griffiths Memorial School and Oilfields High School are esteemed for providing quality education. The Black Diamond Library, a subsidiary of Marigold Library System, houses an extensive range of diverse educational and research material, enhancing the city's status as a learning center.
Black Diamond's Highlights & Recreation
Outdoor enthusiasts will find an array of recreational options in Black Diamond. The Turner Valley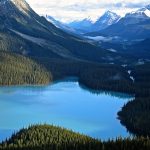 Turner Valley Origins & Evolution Nestled in the foothills of Alberta's Rocky Mountains, the bustling city of Turner Valley carries significant historical weight. Founded by pioneer ranchers in the late 1880s, the community grew rapidly following the discovery of oil in 1914. Promising wealth and prosperity, the Turner Valley Oilfield - once the largest oil and gas field in the... Golf Club provides a beautiful golfing experience while the Sheep River offers excellent fishing and rafting opportunities. The vibrant Corkscrew Woodlands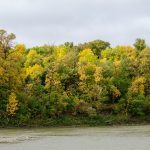 Woodlands Origins & Evolution Woodlands, a city in Ontario, Canada, encompasses a rich heritage shaping its vibrant character even today. Established in the early 1800s, the city saw rapid development in the late 19th and early 20th century owing to a booming lumber industry which led to significant economic growth. Over the years, Woodlands has evolved into a bustling urban... and Foothills Lions Campground are picture-perfect retreats to nature.
Urban explorers are also catered to with unique landmarks such as the Black Diamond Hotel, a century-old establishment, and the downtown district that still retains the nostalgic Wild West architectural charm.
Commerce & Conveniences
The city possesses a thriving commercial scene, marked by an assortment of shops, banks, and postal services. Anchored by the locally owned and operated AG Foods grocery store, the city's business district is alive with unique local shops like Bohemia, offering artisan goods, and the quaint boutique, Branch Market & Studio. Seasonal Farmer's Markets further enrich the commercial landscape.
Transport & Connectivity
Despite its rural positioning, Black Diamond maintains good connectivity. Local bus services provide regular transportation within the city, and Calgary is just a highway drive away. The Springbank airport, about 34 km from the city, and the Calgary International Airport, around 65 km distant, offer broader reach for the international travellers.
Sports Facilities
The Scott Seaman Sports Rink is a modern facility that hosts ice sports, including hockey and figure skating. The Black Diamond's Oilfields Regional Arena further provides sports facilities, promoting physical development and entertainment among locals.
Traveler's Final Take
Black Diamond is more than a city; it is an experience saturated with history, culture, and captivating natural landscapes. Despite its compact size, it packs an impressive assortment of attractions, facilities, and conveniences that make it stand out. It is a testament to Canada's Wild West past while embracing a progressing future, making it a charming destination for travellers in search of authentic Canadian experiences.
"Must-Visit Spots in Black Diamond" list:
– Turner Valley Golf Club
– Sheep River
– Corkscrew Woodlands
– Foothills Lions Campground
– Black Diamond Hotel
– Black Diamond Downtown District
– AG Foods grocery store
– Bohemia
– Branch Market & Studio
– Local Farmer's Markets
– Scott Seaman Sports Rink
– Oilfields Regional Arena
– Griffiths Memorial School
– Oilfields High School
– Black Diamond Library
– Gallery 109
– Bluerock Gallery
– Black Diamond's Art Parade
– Taste of Black Diamond.