Winkler Origins & Evolution
Winkler, a quaint city nestled in the southern part of Manitoba, Canada, has a vibrant history that harks back to 1892. Named after Valentine Winkler, a lumber mogul, the city has its foundation deeply rooted in agricultural development, farming, and industry growth. Over the decades, it quickly progressed from a small farming base into the economic heartbeat of southern Manitoba. Its rich Mennonite heritage is still evident today, adding a cultural depth in architecture and lifestyle. With over 12,000 residents, Winkler has continually grown and developed to become Manitoba's sixth-largest city.
Going from a village to a town, and eventually named as a city in 2002, Winkler has always been a warm and welcoming place. The city has successfully maintained an appealing blend of urban aesthetics and rural charm. The historic downtown echoes a bygone era, marked by classic brick buildings and cobblestone streets, while modern facilities and amenities illustrate the city's evolution.
City's Geography & Demography
Nestled in the Pembina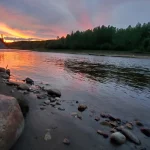 Pembina Origins & Evolution Pembina, a charming city situated on the Pembina River in Canada, has a rich and fascinating history. Founded in 1820, it was primarily a trading community serving the fur trade industry in its early days. The city grew steadily with the establishment of a railway line in the late 1800s, further solidifying its status as a... Valley region, Winkler is roughly 120 kilometers southwest of Winnipeg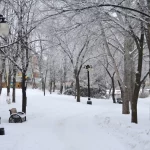 Winnipeg Origins & Evolution Known as the "Gateway to the West," Winnipeg, Manitoba's capital city, was originally settled by Indigenous peoples and later became a fur-trading post for the Hudson's Bay Company in the late 18th century. Officially incorporated as a city in 1873, Winnipeg quickly became a bustling railway hub due to its strategic location at the confluence of.... The city is blessed with a semi-arid climate, enjoying warm summers and relatively cold winters. The population is predominantly of German and Dutch descent due to the large Mennonite community, offering a unique cultural dynamic.
Winkler boasts a youthful demography, with a median age of about 29 years. This demographic makeup plays a significant role in shaping the city's vibrant and energetic feel. The striking combination of the multicultural background and the youthful population gives Winkler a diverse, dynamic, and fertile landscape, both demographically and economically.
Cultural & Artistic Landscape in Winkler
Winkler's culture is like a vibrant tapestry woven with threads of history and shaped by modern influences. The Winkler Harvest Festival is an annual celebration held in August, highlighting the city's agricultural roots. The event gives a glimpse into the community spirit and includes live entertainment, car shows, food stalls, and fireworks.
The cultural journey continues to Winkler's galleries, like the Pembina Threshermen's Museum, showcasing the region's farming heritage. Throughout the city, the artistic panorama comes alive in various forms, such as murals and sculptures, rendering a creative vibe. Moreover, the P.W. Enns Concert Hall is home to concerts, theatrical productions, and other artistic performances, adding to the cultural fabric of the city.
Educational & Research Facilities
Winkler is a city that values education and has a wealth of institutions, from public schools to the post-secondary Red River College. This college offers programs that cater to the region's economy, including healthcare, agriculture, and business. Furthermore, the city features a modern library that serves as a central hub for knowledge seekers.
Research also plays a pivotal role, with the nearby Agriculture and Agri-Food Canada research center playing an integral role in advancing the region's agricultural endeavors. Emphasizing eco-friendly practices, they work tirelessly in improving crop varieties and maintaining soil health.
Winkler's Highlights & Recreation
The city is dotted with beautiful parks and recreational facilities, such as the Bethel Heritage Park, offering pathways, picnic areas, and a grand water fountain. For aquatic fun, the Winkler Aquatic Centre is a popular choice amongst locals and tourists. The city is also home to the Winkler Golf Club, a beautiful 18-hole golf course attracting enthusiasts from all over the country.
Moreover, Winkler's landmarks, like the iconic clock tower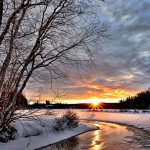 Historical Significance of the Clock Tower The Clock Tower, unbeknownst to many, is steeped in a rich tapestry of Canadian history. Built in the early 19th century, this towering masterpiece is symbolic of Canada's architectural prowess and enduring commitment to preserving its past. The Clock Tower has tirelessly bore witness to the country's transformational journey, from a sparsely populated dominion... in downtown, evoke a sense of the city's history, while the Winkler Arts and Culture Centre showcases the talent of local artists.
Commerce & Conveniences
Winkler's economy is diverse, with its roots grounded in retail, manufacturing, and agriculture. Downtown Winkler is a thriving hub that offers shopping experiences ranging from boutique shops to large retail chains. Moreover, the city has a gamut of essential services, like banks and postal services, adding to its conveniences. Seasonal farmer markets are a staple, providing local produce and artisan goods.
Transport & Connectivity
Winkler is extremely accessible with Highway 14 and 32 intersecting the city, connecting it to other parts of the region. Public transportation is also reliable, offering affordable in-town rides for residents. Winkler Municipal Airport provides regional flights, making it easier for residents and visitors to navigate to and from the city.
Sports Facilities
Winkler is not only a place of work and study but also of play. For sports enthusiasts, the city features the Winkler Centennial Arena, a hotspot for ice-hockey games and figure-skating events. Additionally, the city has well-maintained fields and sports complexes that cater to a variety of sports, including soccer, baseball, and more.
Traveler's Final Take
In conclusion, the city of Winkler, with its rich history, youthful demographic, vibrant culture, and educational prospects, offers a unique charm unlike any other. Walking through the city, you'll sense the community spirit, rich cultural history, and promising future all around. Winkler is truly a warm Canadian community, epitomizing progress while celebrating its rich heritage, making it worth a detour on your Manitoba itinerary.
Must-Visit Spots in Winkler
Winkler Harvest Festival
Pembina Threshermen's Museum
P.W. Enns Concert Hall
Bethel Heritage Park
Winkler Aquatic Centre
Winkler Golf Club
Winkler Arts and Culture Centre
Downtown Shopping Hub
Winkler Municipal Airport
Winkler Centennial Arena