Thompson Origins & Evolution
Providing a stellar example of a planned city, Thompson in Manitoba, Canada, was founded in 1956 in response to the thriving nickel mining industry. The city's origins are intricately tied to the International Nickel Company (INCO), which discovered a substantial amount of nickel in the area in 1956 and ultimately led to the establishment of Thompson. Prominent architect GordonGordon Origins & Evolution The quaint city of Gordon, located in Ontario, Canada, got its name from A. J. Gordon - a charismatic Baptist preacher based in America in the nineteenth century. The city's founding can be traced back to the arrival of European settlers during the late 1700's, turning it from a dense forest inhabited by the Ojibwe people... Sinclair was consulted to design the town, resulting in a unique "city on the hill" arrangement that focused on community development and aesthetics.
Over the years, Thompson has evolved from a humble mining town to a vibrant city, housing a multicultural population of around 13,000 people presently. Recognized as the "Hub of the North," it is a local center for trade, commerce, education, health, and transportation, not only serving its own populace but other communities in Northern Manitoba as well.
City's Geography & Demography
Over 700 kilometers north of Winnipeg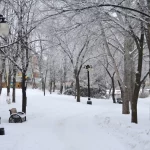 Winnipeg Origins & Evolution Known as the "Gateway to the West," Winnipeg, Manitoba's capital city, was originally settled by Indigenous peoples and later became a fur-trading post for the Hudson's Bay Company in the late 18th century. Officially incorporated as a city in 1873, Winnipeg quickly became a bustling railway hub due to its strategic location at the confluence of..., nestled in the boreal forest and bordering the Burntwood River, Thompson boasts a stunning geographical location. The city experiences an ice-cold subarctic climate, with long, often freezing winters and short, mild summers, making it an interesting destination for those who want a taste of severe Canada winters.
As for the demographic composition, Thompson incorporates a multicultural mix of ethnicities. The city is enriched with a blend of Indigenous and non-Indigenous cultures, contributing to its ingrained diversity and vibrancy. English is predominantly spoken, followed by Cree and Tagalog.
Cultural & Artistic Landscape in Thompson
With a rich Indigenous heritage, Thompson's cultural scene is vibrant and appealing. Events like the Winterfest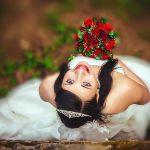 The Historical Significance of Winterfest Deep in the heart of Canada lies a treasure that embodies true Canadian spirit and resilience - Winterfest. With a rich history that dates back to the early 1900s, this iconic landmark has become an integral part of Canadian culture. Originally established as a celebration of winter sports and festivities, Winterfest has transformed over the... and National Indigenous Peoples Day allow visitors and residents to immerse themselves in the local culture.
The Heritage North Museum spotlights the history and culture of Thompson and Northern Manitoba, while the Thompson Art Gallery showcases the talents of local artists. Furthermore, the Letkemann Theatre, run by the Thompson Playhouse, offers a platform for local theatre productions and performances.
Educational & Research Facilities
Education and research are well-acclaimed in Thompson. It houses the University College of the North, offering a wide range of undergraduate programs and technical training. The YWCA Thompson provides literacy and skills development programs, while the Thompson Public Library facilitates knowledge expansion.
The presence of The Northern Manitoba Mining Academy and The Ma-Mow-We-Tak Friendship Centre signifies the city's keenness for fostering growth through education and research.
Thompson's Highlights & Recreation
Thompson teems with natural wonders and recreational spots. The city's flagship attraction, the Mystery Mountain Winter Park, brings in ski enthusiasts from all over. Furthermore, the Pisew Falls Provincial Park, Paint Lake Provincial Park, and Thompson Zoo present opportunities for wildlife and nature exploration.
The Spirit Way Walking Trail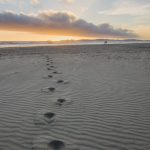 Trail Origins & Evolution The city of Trail, situated in British Columbia, Canada, holds a rich history that traces its roots to the 19th century. The city was founded by prospectors during the Gold Rush era, enticed by its bountiful deposits of minerals, mainly gold, silver, and copper. Later, the thriving mining industry prompted the construction of the Trail Smelter,..., adorned with stunning Wolf Mural and full-size Wolf statues, allows visitors to immerse themselves in its natural beauty while learning about the local culture, history, and ecology.
Commerce & Conveniences
Thompson serves as a commercial hub in Northern Manitoba. Retail stores, banks, postal services are abundant in the city center. Year-round seasonal sales attract locals and tourists alike, and the City Centre Mall, being the major shopping precinct, offers a variety of brands and services.
Transport & Connectivity
Thompson enjoys excellent connectivity with other parts of Canada. It boasts an airport that serves as a crucial air transportation hub in northern Manitoba. Furthermore, bus services ensure seamless intracity transit. The major bus terminal in the city is a connection point for both local and regional routes.
Sports Facilities
Thompson fosters a sports-friendly environment. It possesses The Thompson Regional Community Centre, housing a versatile sports center with a pool, hockey rinks, and a fitness center. Additionally, outdoor arenas, soccer pitches, and baseball diamonds are scattered throughout the city.
Traveler's Final Take
An excursion into Thompson offers a diverse cultural experience, unique climatic conditions, and an in-depth reflection of Canada's mining past. Whether it's for an adventurous ski season trip, observing diverse wildlife, or for exploring Indigenous heritage and arts, Thompson is a destination that promises an enriching and rewarding experience.
Must-Visit Spots in Thompson
Heritage North Museum
Thompson Art Gallery
Letkemann Theatre
University College of the North
Pisew Falls Provincial Park
Paint Lake Provincial Park
Thompson Zoo
Spirit Way Walking Trail
City Centre Mall
Thompson Regional Community Centre