Bow Island Origins & Evolution
Known to many as the "Bean Capital of Canada," Bow Island is steeped in rich agricultural history. Initially established in the late 19th century as a hamlet in Alberta, this humble community has grown into a charming town over the decades. Named after the Bow River, which does not actually touch the town, locals often joke that "it's an island without a bow."
The primary driver of the town's growth has been its thriving dry edible bean industry. Thanks to the perfect combination of soil and climate, Bow Island was the ideal location for the cultivation and processing of various bean types. As a result, many early settlers were attracted to the region, leading to the town's incorporation in 1912. Today, Bow Island is more than just beans—it is a thriving community defined by its welcoming spirit, authentic charm, and a deep-rooted sense of community pride.
City's Geography & Demography
Situated in southern Alberta, Bow Island is roughly 320 kilometers southeast of Calgary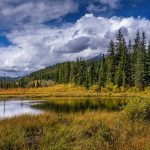 Calgary Origins & Evolution Calgary, located in the foothills of the Rocky Mountains of Alberta, Canada, has a rich and diverse history. Its name originates from a bay on the Isle of Mull, Scotland. It was officially founded as a town in 1884, and by the year 1891, it had elected its first mayor. The development of Calgary was primarily.... The town's geographical position, essentially in the middle of the Canadian prairies, plays a significant role in shaping its local climate. Long, cold winters and warm summers are the norm here, with frequent chinook winds moderating the winter cold.
Bow Island is home to approximately 2,000 residents. This diverse population is comprised of people of varying ages and backgrounds, including indigenous peoples and immigrants from all corners of the globe. The town prides itself on its multiculturalism, cultivating a vibrant and inclusive community atmosphere that is welcoming to all.
Cultural & Artistic Landscape in Bow Island
The municipality of Bow Island boasts a bustling cultural scene that is always brimming with excitement. A host of community events are held throughout the year, from Farmers Markets to Music Festivals, these events are known to attract artists, locals, and tourists alike.
It does not fall short in the art arena either. The Bow Island Art Gallery serves as a creative hub where numerous local artists showcase their fantastic works. With a history deeply woven into the fabric of the town, numerous theatrical productions also take place at the local community theater.
Educational & Research Facilities
Education looms large in the town's conscience, with institutions such as Bow Island Elementary School and Senator Gershaw School providing quality education to the region's children. Additionally, the Bow Island Municipal Library, with its vast collection of books, digital resources, and research materials, serves as a principal hub for academic resources and cultural programs.
Bow Island's Highlights & Recreation
The town offers a plethora of recreational opportunities for both residents and visitors alike. Centennial Park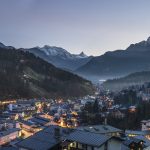 A Storied Past: The Historical Significance of Centennial Park Named in honor of Canada's centennial in 1967, Centennial Park illustrates the country's rich history and evolution over time. A living testament to Toronto's commitment to preservation, the park stretches over an expansive 525 acres and was unveiled to commemorate the country's 100th birthday. Venturing through the serene environs, it is..., for instance, is a local favorite as it houses picnic areas, sports fields, and play areas to cater to individuals of all ages. The town also features a nine-hole golf course, which offers a challenging, yet enjoyable, round for golfers of all abilities.
Additionally, iconic landmarks such as the towering Pinto MacBean Statue, which is dedicated to the town's bean industry, are must-see attractions for first-time visitors.
Commerce & Conveniences
Catering to the needs of its residents, Bow Island is dotted with an array of shops and services. From the Bow Island Co-op for your grocery needs to the local Farmers Market for local produce, the selection is diverse and full of charm, much like the town itself. The town also hosts several seasonal sales events providing fantastic deals to locals and tourists alike.
Transport & Connectivity
The town of Bow Island boasts excellent transport facilities and connectivity. Highways 3 and 879 connect the town to other major destinations in Alberta. Public transportation is also readily available, with Medicine Hat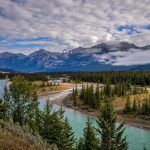 Medicine Hat Origins & Evolution From its origins as a railway junction in the late 19th century, Medicine Hat, Alberta, has grown into one of Canada's most vibrant and unique cities. The Nakoda (Stoney) and Blackfoot tribes originally inhabited the region, and the city owes its unique name to the indigenous word "Saamis" (Medicine Hat), which reflects a rich myth... Transit offering services within the community. The nearest airport, Medicine Hat Regional Airport, is just a short drive away, ensuring wider national and international connections.
Sports Facilities
Bow Island is home to multiple sports facilities. The Multiplex Arena, for instance, is a popular venue for ice hockey, figure skating, curling, and other winter sports. Similarly, the Bow Island Pool offers a cool refuge in the hot summer months, while the numerous parks and sports fields scattered throughout the town provide endless opportunities for outdoor activities.
Traveler's Final Take
The charm of Bow Island lies in its rich history, diverse culture, and vibrant atmosphere. As the Bean Capital of Canada, the town proffers a unique and engaging environment that readily welcomes visitors from all walks of life. From its fascinating history to its thriving bean industry, inviting parks, and rich cultural scene, Bow Island indeed provides a cornucopia of experiences that are unique, memorable, and enriching.
Must-Visit Spots in Bow Island
Bow Island Art Gallery
Bow Island Municipal Library
Centennial Park
Pinto MacBean Statue
Bow Island Co-op
Multiplex Arena
Bow Island Pool