Brant Origins & Evolution
Founded in 1793 and incorporating as a city in 1999, Brant's history echoes the rich tapestry of Canada's past. Named after the Mohawk leader, Joseph Brant, the city has roots tracing back to the late 18th-century and carries the legacy of Canada's First Nations. Brant evolved from a small farming community to a vibrant, diverse city, balancing its agricultural base with industry and commerce which has been instrumental in shaping its current socio-economic profile. The old town of Brantford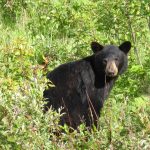 Brantford Origins & Evolution Brantford, often referred to as "The Telephone City," has its roots intertwined with the history of the telephone – it is the birthplace of Alexander Graham Bell's miraculous invention. Founded in 1830 on the banks of the Grand River, it was initially an agricultural hub, gradually transforming into an industrial city with the advent of the..., amalgamated into the larger municipality, retains its historic charm, adding a unique depth to Brant's character.
City's Geography & Demography
Situated in Southern Ontario, Canada, Brant's geographical location has a significant influence on its climate and overall charm. A part of the Paris Galt Moraine, Brant enjoys a temperate climate with seasonal variations and embraces the Grand River's splendor as it meanders through. Home to over 36,000 residents, Brant is renowned for diversity, boasting a multicultural and youthful population. The city seamlessly connects rural aesthetics with the benefits of a vibrant urban community, attracting individuals and families alike with its distinct charm.
Cultural & Artistic Landscape in Brant
Brant exudes a rich cultural flavor, backed by an array of events and artistic platforms. From the famous Bell Summer Theatre Festival to the informative Brant Museum and Archives or the intriguing Woodland Cultural Centre that maps the region's Indigenous heritage, there's a cultural offering for everyone. Brant is also home to the Wayne Gretzky Sports Centre, which hosts various events and sporting tournaments throughout the year, adding to the city's dynamic cultural milieu.
Educational & Research Facilities
Brant has a strong commitment to education, boasting numerous schools and post-secondary institutions like Wilfrid Laurier University's Brantford campus and Conestoga College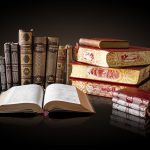 A Storied History Established in 1967, Conestoga College in Kitchener, Ontario, is a testament to Canada's commitment to higher education and vocational training. Its history is deeply intertwined with the development of the region's industrial and technological landscape, originally established to cater to the growing need for skilled workers during Canada's post-war industrial boom. Now, it stands as a symbol.... These institutions offer a vast array of programs, attracting students globally. The Brantford Public Library serves as a cornerstone of community learning, providing a myriad of resources for research and leisure.
Brant's Highlights & Recreation
In Brant, nature and recreation go hand in hand. Highlights include the stunning beauty of Brant Park, a perfect retreat for nature lovers, along with the majestic Bell Homestead, Alexander Graham Bell's Canadian residence and invention site. The Lorne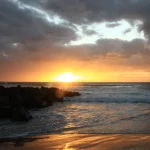 Lorne Origins & Evolution The city of Lorne in Canada carries an unmistakable aura of classic charisma intermingled with modern elegance. Founded in the early 19th century by settlers from different parts of Canada and Europe, Lorne has its roots strongly grounded in a vibrant mix of cultures. Over time, it has evolved into a flourishing center of commerce, education,... Park and Waterworks invite outdoor enthusiasts, offering fishing spots, hiking trails, and splendid play areas. The Grand River offers opportunities for canoeing, kayaking, or a scenic stroll by the banks.
Commerce & Conveniences
Brant offers an excellent blend of shops, banks, and postal services. From bustling Brantford Farmers' Market to unique downtown stores, the city exudes commercial vibrancy. Special seasonal sales also add to the city's allure for shoppers. Several banks and postal offices dot the city, making transactions and communications a breeze.
Transport & Connectivity
Brant is well-served by an array of transport facilities. Public buses under the Brantford Transit provide seamless city-wide connectivity. Via Rail links Brant to other Canadian cities, while the John C. Munro Hamilton International Airport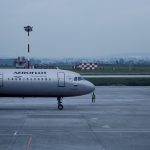 The Historical Significance John C. Munro Hamilton International Airport stands as a testament to the rich history and growth of Canada's aviation industry. Named after John C. Munro, a former Member of Parliament and Cabinet Minister, this airport has witnessed significant milestones since its establishment in 1940. Initially developed as an air force base during World War II, it played... nearby facilitates air connectivity. Cycling trails also abound, facilitating eco-friendly commuting.
Sports Facilities
Brant's residents enjoy access to stellar sporting facilities. The Wayne Gretzky Sports Centre shines as the city's crown jewel, boasting an Olympic-size pool, skating rinks, a gym, and fitness center. The city's parks also offer various sporting activities, underlining Brant's commitment to encourage an active lifestyle.
Traveler's Final Take
The charm of Brant lies in its seamless blend of history, culture, nature, and commerce. Each visitor leaves with a distinct narrative – a tapestry of experiences woven from the city's unique character and commonplace moments. From the stanza of a poem shared at a local library, the thrill of a canoe ride on the Grand River, a walk through historic trails or a silent moment at one of the war memorials – Brant gives each story a space to resonate.
Must-Visit Spots in Brant
Bell Summer Theatre Festival
Brant Museum and Archives
Woodland Cultural Centre
Wayne Gretzky Sports Centre
Wilfrid Laurier University's Brantford Campus
Brantford Public Library
Brant Park
Bell Homestead
Lorne Park
Brantford Farmers' Market
Brantford Transit
Wayne Gretzky Sports Centre