Saint Stephen Origins & Evolution
Nestled along the borders of Canada and the United States lies the charming city of Saint Stephen. As with many Canadian cities, it has a rich history that dates back to its founding by the United Empire Loyalists in 1784 after the American Revolution. Over centuries, the city blossomed, transforming from a lumber and shipbuilding town to a chocolate-making hub. That journey significantly shaped the city's captivating character. Now, Saint Stephen fascinates with its interesting mix of history and modernity, making it a delightful destination for sweet-toothed tourists and history buffs alike.
The city has evolved significantly over the centuries, steadily growing in population and industrial prowess. Even as the regional lumber and shipbuilding industries faded, it ingeniously reinvented itself as the Chocolate Town of Canada after the formation of the iconic Ganong Brothers Limited chocolate company in 1873. Today, Saint Stephen's legacy as a chocolate haven is lovingly preserved in the city's Chocolate Museum.
City's Geography & Demography
Strategically situated on the St Croix River, Saint Stephen is defined by its scenic riverside vistas, green landscape, and charming residential estates. Its moderate maritime climate is mild and inviting throughout the year, making it an ideal destination for visitors seeking season-round activities.
Regarding its demography, Saint Stephen boasts a population of over 4,000 people according to the 2016 Canada Census. The inhabitants are known for their friendly hospitality, making anyone feel at home whether you're a local, newcomer, or traveler.
Cultural & Artistic Landscape in Saint Stephen
Saint Stephen's cultural and artistic offerings are just as sweet as its chocolate heritage. The city hosts numerous events year-round, including the renowned Chocolate Fest, which celebrates its unique chocolate-making legacy. The city is also home to the Garcelon Civic Center, an impeccably outfitted venue that hosts exhibitions, music concerts, and theatre performances.
Art enthusiasts will enjoy the town's vibrant visual art scene, with galleries such as the Sunbury Shores Arts & Nature Centre providing a platform for showcasing local and regional artists' work.
Educational & Research Facilities
Saint Stephen's commitment to education is evident in its well-equipped public libraries and schools. For individuals seeking higher education, the New Brunswick Community College has a campus in Saint Stephen that provides a range of degree programs.
The city also fosters intellectual growth through its Saint Croix Public Library, which doubles as a community hub for informational, cultural, and recreational purposes.
Saint Stephen's Highlights & Recreation
Among the city's highlights is the must-visit Chocolate Museum, where you can learn about the city's chocolate heritage and indulge in some chocolate tasting. For outdoor enthusiasts, the Riverfront Walkway offers serene views of the river along worn footpaths.
Another recreational spot is the city's Milltown Crossings Park, where you can have fun in the interactive splash pad area or unwind in the central gazebo.
Commerce & Conveniences
Boasting an abundant selection of quaint shops, boutiques, banks, and postal services, Saint Stephen caters comprehensively to residents' and visitors' needs. Seasonal sales across the city also offer opportunities for great shopping deals.
Transport & Connectivity
Saint Stephen enjoys excellent connectivity via major highways and a well-structured public bus service operated by Saint John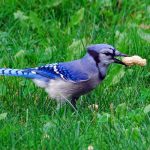 Saint John Origins & Evolution Saint John, located in the heart of the Bay of Fundy in the province of New Brunswick, is Canada's oldest incorporated city and one of its spectacular urban gems. The story of Saint John dates back to 1604 when it was first discovered by French explorers, being officially established as a city in 1785. Its... Transit. For international and domestic travel, the Saint John Airport is about an hour's drive away.
Sports Facilities
The city is proud of its sporting heritage. The Garcelon Civic Center not only caters for cultural events but also sports, housing an NHL-size hockey rink and a fitness center.
Traveler's Final Take
Saint Stephen is undoubtedly a captivating city that's enriched with history, infused with a chocolate legacy, blessed with cultural nuances, and graced with a hospitable population. Any trip here is bound to provide both educational insights and delightful experiences that will linger in memory long after you've left.
Must-Visit Spots in Saint Stephen:
– Ganong Brothers Limited
– The Chocolate Museum
– Riverfront Walkway
– Milltown Crossings Park
– Sunbury Shores Arts & Nature Centre
– New Brunswick Community College
– Saint Croix Public Library
– Garcelon Civic Center
– Saint John Airport.