A Timeless Seat of Learning: Brock University's Historical Significance
Located in the vibrant city of St. Catharines, Ontario, Brock University has a rich history that matches the cultural heritage of the region. Established in 1964, the institution is named in honor of Major General Sir Isaac Brock, a hero of the War of 1812. Brock University was born out of the local community's determination to build a university to enrich the region's opportunities for global intellectual recognition.
Sanctioned on the principle of fresh thinking, Brock University gained its unique fame as an innovative academic institution from the get-go. With fifty-plus years under its belt, today, Brock University stands as a testament to the progress of education, boasting a thriving student community, comprehensive programs, and groundbreaking research initiatives. Each year, thousands of national and international students come through its doors, further marking its place as a globally recognized institution.
Unique Architectural Beauty that Embraces and Enhances Nature
When it comes to architecture, Brock University is nothing short of extraordinary. Designed primarily by Canadian architect Raymond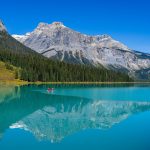 Raymond Origins & Evolution Situated in the Canadian province of Alberta, Raymond is a town brimming with history and laden with character. Just over a hundred years old, Raymond was founded in 1901 by Jesse Knight, a mining magnate and Latter-Day Saints member. Knight intended Raymond to be an agrarian center, with sugar beets as the principal crop. This legacy... Moriyama, the University's structures beautifully blend with the Niagara Escarpment's natural beauty. Schmon Tower, the primary building, stands tall amidst a variety of other architecturally mesmerizing structures, creating a sight that is as extraordinary as it is inspiring.
The Brock University campus is carefully designed to minimize environmental impact. Skylights, avant-garde construction materials, and unique landscaping designs provide an eco-conscious architectural brilliance. The University expresses a blend of modern-campus aesthetics with a touch of conservational ingenuity. It promises an inspiring learning environment where students live and learn amidst stunning architectural artistry.
The Wholesome Experience of Life at Brock University
The experiences Brock University offers extend beyond the traditional confines of classroom education. With a range of events, clubs, and societies, the University facilitates an environment that nurtures development and encourages experiences that form lifelong memories. From sporting events and cultural festivals, to research conferences and social outreach initiatives, Brock has something for everyone.
Stepping into Brock University grants access to Arthur Schmon Library, one of the most modern academic libraries in Canada, and a wide range of gyms, eateries, and much more. With housing facilities that feel like homes away from home and professors who go the extra mile, the unique Brock experience is arguably as valuable as the high-quality education it delivers.
Embarking on the academic journey at an institution bearing both historical significance and futuristic vision such as Brock University, is a decision towards a fruitful future. With the resurgence of renewed energy that Brock courses through its veins each year, the university continues to uphold the robust foundation it was built on, while consistently evolving to keep abreast with the demands of the ever-changing global academic landscape. This unique blend of historical pride and academia's future is what distinguishes Brock University, making it a must-visit landmark in Canada.