Raymond Origins & Evolution
Situated in the Canadian province of Alberta, Raymond is a town brimming with history and laden with character. Just over a hundred years old, Raymond was founded in 1901 by Jesse Knight, a mining magnate and Latter-Day Saints member. Knight intended Raymond to be an agrarian center, with sugar beets as the principal crop. This legacy is echoed today in the town's premier event – the Raymond Stampede – reputedly the longest-running rodeo in Canada, which commenced in 1902. Raymond has demonstrated remarkable resilience and adaptability, morphing from an agrarian society to a thriving urban center.
City's Geography & Demography
Raymond lies about 35 km south of Lethbridge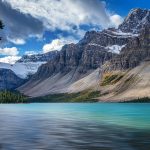 Brief History of Lethbridge Located in the province of Alberta in Canada, the city of Lethbridge has grown steadily ever since its founding as a mining town in the late 19th century. In 1883, Elliot T. Galt had a vision of a prosperous coal mining operation in the area. A year later, Galt's dream was realized, and the North Western..., ensconced within the verdant expanses of the County of Warner No. 5. The climate is generally temperate, characterized by warm summers and comparatively mild winters. According to the census statistics of 2016, Raymond's population is roughly 4,037, revealing a diverse and growing populace. This demographic mix infuses Raymond with a distinctive and vibrant social tapestry.
Cultural & Artistic Landscape in Raymond
The town of Raymond is noted for its cultural and artistic expression. The Raymond Pioneer Museum hosts an abundance of historical artifacts, offering visitors a rich tapestry of the town's past. The Raymond Playhouse Society caters to the theatre-loving crowds where local talents showcase their abilities on stage. Art initiatives, such as the various murals around town, embody the tight-knit community spirit and local artistic flair.
Educational & Research Facilities
Raymond is home to several educational facilities. The Westwind School Division governs Raymond High, Raymond Junior High, and Raymond Elementary School – all esteemed for their learning atmosphere and academia. The Raymond Public Library is a prominent community knowledge and research hub, brimming with literature, archives, and digital resources for public use.
Raymond's Highlights & Recreation
Raymond is home to several recreational hotspots. The Raymond & District Golf Course provides a beautiful landscape for seasoned golfers and novices alike. In contrast, the Victoria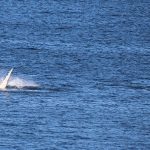 Victoria Origins & Evolution Victoria, nicknamed the "City of Gardens", is the capital of British Columbia, Canada, founded in 1843 by the Hudson Bay Company's James Douglas as a fort. The city was named after Queen Victoria of the United Kingdom. Vibrating with rich history, Victoria evolved from a small settlement to a vibrant metropolis, with an architectural nod to... Sports Park, featuring numerous baseball diamonds and an extensive walking trail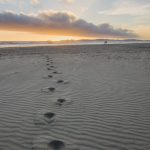 Trail Origins & Evolution The city of Trail, situated in British Columbia, Canada, holds a rich history that traces its roots to the 19th century. The city was founded by prospectors during the Gold Rush era, enticed by its bountiful deposits of minerals, mainly gold, silver, and copper. Later, the thriving mining industry prompted the construction of the Trail Smelter,... system, is a favorite among locals. The Wilbur Ellis Waterpark offers a refreshing retreat during the hot summer months.
Commerce & Conveniences
When it comes to commerce, Raymond is well-endowed with a range of shops and services. The Raymond Shopping Centre houses an array of outlets, while Raymond Pharmacy and Raymond True Value Hardware address more specific needs. From seasonal fresh produce markets to retail therapy, banks, post offices, and eateries, Raymond provides for every necessity and convenience.
Transport & Connectivity
For transport and connectivity, Raymond is served by major highways like Highway 52 and Highway 845, making it quite accessible for intra- and inter-city travel. Also, the closest airport is Lethbridge Airport, located approximately 40 km away, offering both domestic and limited international flights.
Sports Facilities
Raymond's sports facilities are impressive and serve to underline the town's love for outdoor activities. The Raymond Ice Arena remains a popular winter spot, while the Victoria Sports Park hosts a variety of sporting events throughout the year.
Traveler's Final Take
From its founding roots to the contemporary urban landscape, Raymond exudes charm and provides visitors with a wholesome Canadian experience. Its culturally rich history, educational facilities, energetic sporting events, and commitment to the arts combine to form a rich tapestry of experience that is uniquely Raymond.
Must-Visit Spots in Raymond
Raymond Stampede Grounds
Raymond Pioneer Museum
Raymond Playhouse Society Theatre
Raymond High School
Raymond Public Library
Raymond & District Golf Course
Victoria Sports Park
Wilbur Ellis Waterpark
Raymond Shopping Centre
Raymond Pharmacy
Raymond True Value Hardware
Highway 52 and Highway 845
Lethbridge Airport
Raymond Ice Arena