Church Point Origins & Evolution
The quaint seaport township of Church Point, nestled in the Canadian province of Nova Scotia, boasts a rich history rooted in Acadian culture. The community was initially established in the 18th century, and its most iconic landmark, Sainte-Marie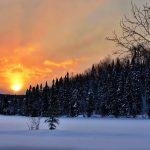 Sainte-Marie Origins & Evolution Sainte-Marie, nestled in the province of Quebec, Canada, harbors a rich and robust history dating back to its founding in 1736. Over the centuries, this city has flourished from an agricultural hub to a dynamic urban center without compromising its strong ties to its traditional and rural roots. One key marker of its evolution is the..., an awe-inspiring wooden church, was built in the 19th century. This massive construction, recognised as the tallest wooden structure in North America, heralds the city's Catholic origins and has since perfectly encapsulated Church Point's rich Acadian heritage and architectural magnificence. Over its long history, the city has maintained its unique Acadian charm while steadily growing and developing, welcoming newer institutions, facilities, and establishments.
City's Geography & Demography
Church Point, a geographical gem, is located in Clare Municipality and is flanked by the vast and magnificent St. Mary's Bay to the west. The city is blessed with a temperate maritime climate, characterised by reasonably mild winters and cool summers. From a demographic viewpoint, the town is predominantly Francophone and reflects a harmonious blend of Acadian heritage and innovative urban development. Its affable community and the unique meld of rural seclusion with urban comforts make it a lively place to live, study, and visit.
Cultural & Artistic Landscape in Church Point
Church Point profoundly cherishes its cultural and artistic echos. Every August, the Festival Acadien de Clare – an event overflowing with music, art, and cuisine – attracts visitors from far and wide. The area's rich artistic heritage is also preserved and communicated through the Musée des Acadiens des Pubnicos. This museum's immersive galleries provide a fascinating insight into the Acadian way of life, spanning across four centuries. Theatre-lovers are catered for by the Marc Lescarbot community theatre, which hosts a vibrant array of French-language productions.
Educational & Research Facilities
Church Point is the proud home of the Université Sainte-Anne, Nova Scotia's only French-language post-secondary institution. The University excels both in terms of educational prowess and its strikingly beautiful campus, serving as a crucial avenue for the preservation of French language and culture in the region. The Bibliothèque Municipale de Clare, a public library located in the same town, boasts a robust collection, including French and English language books, and a set of archive documents on Acadian history.
Church Point's Highlights & Recreation
A stroll around Church Point is incomplete without absorbing the panoramic views from the promontory by Sainte-Marie Church or a stop at Pointe-de-l'Église, a charming lighthouse known for its sunset vistas. For nature lovers and outdoor enthusiasts, the nearby Mavillette Beach Provincial Park is a must-visit, offering pristine sands, rolling dunes, and opportunity for birdwatching.
Commerce & Conveniences
For all its bucolic allure, Church Point offers modern-day conveniences as well. The town holds a good share of quaint shops like Lisa T Café and Le Club Père Peste, offering a range of Acadian-themed handicrafts and souvenirs. Postal services are readily available, and the coastal township sees its fair share of seasonal sales, particularly during the Festival Acadien de Clare.
Transport & Connectivity
The province's interconnected roadways, Maritime Bus service, and close proximity to Digby-Annapolis Regional Airport and Yarmouth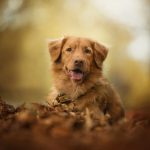 Yarmouth Origins & Evolution Steeped in history, Yarmouth, Canada was founded in 1761. As a favourite haunt of Indigenous tribes, Yarmouth's strategic location on the Nova Scotia coastline made it an attractive spot to settle with a lush fishing and shipbuilding scene. The town's shipbuilding heyday in the 19th century, marked by the launch of countless schooners and brigs, contributed... International Airport ensure Church Point is easily accessible. Public transport within the town remains limited, but the layout's compactness ensures most locations are within a reasonable walking distance.
Sports Facilities
Université Sainte-Anne's state-of-the-art sports complex, Le Centre de l'Étoile, features an indoor track, fitness center, and ice rink, supporting a multitude of sporting activities. For outdoor enthusiasts, the scenic bicycle routes and well-marked hiking trails surrounding Church Point offer a fantastic exploration opportunity.
Traveler's Final Take
Church Point– an eclectic mix of rich culture, academic prestige, and untouched natural beauty- truly offers a unique travel experience. The place brims with engaging activities and sights that cater to culture enthusiasts, nature lovers, and solitary travellers. Visitors leave captivated by the town's serene brilliance and return lured by its enduring charm.
"Must-Visit Spots in Church Point"
Sainte-Marie, Church Point
Festival Acadien de Clare
Musée des Acadiens des Pubnicos
Marc Lescarbot community theatre
Université Sainte-Anne
Bibliothèque Municipale de Clare
Pointe-de-l'Église Lighthouse
Mavillette Beach Provincial Park
Lisa T Café
Le Club Père Peste
Le Centre de l'Étoile, Université Sainte-Anne