La Broquerie Origins & Evolution
Enveloped in the verdant heart of Manitoba's Southeast region, the laid back and picturesque municipality of La Broquerie, has a vibrant history. The community traces its founding back to 1877; it was originally settled by Franco-Manitobans, whose influence is still intrinsically spread through the city's fabric. The favorable agricultural conditions and the discovery of peat moss soon stimulated growth, and today, the city thrives as the largest dairy producer in Manitoba. Notably, La Broquerie cherishes its bilingual legacy, with a preponderant use of both English and French languages.
City's Geography & Demography
Situated about 70 kilometers southeast of Manitoba's capital, Winnipeg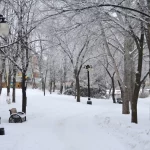 Winnipeg Origins & Evolution Known as the "Gateway to the West," Winnipeg, Manitoba's capital city, was originally settled by Indigenous peoples and later became a fur-trading post for the Hudson's Bay Company in the late 18th century. Officially incorporated as a city in 1873, Winnipeg quickly became a bustling railway hub due to its strategic location at the confluence of..., La Broquerie's setting among the rolling prairies is nothing short of scenic. This aesthetically pleasing location enjoys a humid continental climate with four distinct seasons. As of the 2016 Census, this tight-knit community is home to just over 6000 residents, portraying an intriguing blend of French-Canadian ancestry intermingled with multicultural layers contributed by immigration.
Cultural & Artistic Landscape in La Broquerie
Though small, La Broquerie punches far above its weight when it comes to a culturally immersive and artistic experience. Summer sees the town come alive with 'Le Festival de la St-Jean-Baptiste', which is celebrated with verve, including parades, live music, French cuisine, and traditional games. There are no formal museums or galleries, yet the existence of several historical locations memorializing Franco-Manitoban history serves as informal museums.
Educational & Research Facilities
Education in La Broquerie is served by two major institutions. The École St-Joachim school offers bilingual education, imbued with an emphasis on Franco-Manitoban culture. The École Communautaire Réal-Bérard, a French K-12 school, emphasizes academic learning with a local touch. For the bibliophiles, La Broquerie Library offers a gamut of a bilingual collection catering to all ages.
La Broquerie's Highlights & Recreation
La Broquerie shines in its natural appeal. The Sandilands Provincial Forest, with its elevated lookouts, exquisite wildflowers, and walking trails, invites visitors and residents to enjoy its tranquility. LGD of La Broquerie's outdoor park, outfitted with picnic tables and sports equipment, encourages community interactions.
Commerce & Conveniences
La Broquerie is not short of conveniences. Several grocery stores such as La Broquerie CO-OP and Liquor Mart provide various essentials. Banking services are available through the Caisse Groupe Financier and Canada Post caters for postal services operating out of Lyrics General Store. Seasonal farmers' markets offer locally grown produce and handmade crafts.
Transport & Connectivity
La Broquerie's location, in close proximity to the Trans-Canada Highway and Provincial Highway 302, makes it easily accessible by road. The region is well-served by thorough, reliable public transportation with the Eastman Transit Service. The nearest commercial airport is Winnipeg James Armstrong Richardson International AirportThe Historical Significance of Winnipeg James Armstrong Richardson International Airport Winnipeg James Armstrong Richardson International Airport holds a storied past filled with historical significance, making it a must-visit landmark for anyone exploring Canada. Originally opened in 1928 as Stevenson Aerodrome, it became the country's first international airport, connecting Canada to the rest of the world. Since then, it has evolved..., located approximately 70 kilometers away in Winnipeg.
Sports Facilities
Sports and outdoor recreation find a central place in La Broquerie's community life. The town boasts a well-organized soccer complex and baseball diamonds in case one wishes to indulge in some competitive spirit. The La Verendrye Golf Course, owing to its incredibly scenic backdrop, is preferred by both veterans and newbies for a round of golf.
Traveler's Final Take
La Broquerie, despite its minor scale, is larger than life when it comes to its natural beauty, cultural richness, commendable facilities, and the communal spirit of its residents. While the vivid hues of its history enthrall you, the conveniences that dot its landscape ensure you want for nothing. The charming city offers a wholesome experience, making it a must-go-to destination on Manitoba's tourist trail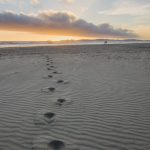 Trail Origins & Evolution The city of Trail, situated in British Columbia, Canada, holds a rich history that traces its roots to the 19th century. The city was founded by prospectors during the Gold Rush era, enticed by its bountiful deposits of minerals, mainly gold, silver, and copper. Later, the thriving mining industry prompted the construction of the Trail Smelter,....
Must-Visit Spots in La Broquerie:
Le Festival de la St-Jean-Baptiste
Sandilands Provincial Forest
LGD of La Broquerie's outdoor park
La Broquerie CO-OP
Liquor Mart
La Broquerie Library
École St-Joachim school
École Communautaire Réal-Bérard
La Verendrye Golf Course