Candiac Origins & Evolution
Originating from the fertile mind of Roméo Valin and founded in 1957, Candiac is a vibrant city located in a region with rich historical significance in Canada. The city is named after the historic French settlement where Valin was born, and the design of Candiac was significantly influenced by the Garden City Movement, resulting in unique architectural elements and an abundance of green spaces throughout the city. Over the years, Candiac has gone through significant development and modernization. Still, it hasn't lost its charm and continues to represent the seamless blend of tradition and modern lifestyle in the heart of Quebec.
City's Geography & Demography
Nestled southeast of the Island of Montreal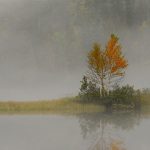 Montreal Origins & Evolution Montreal's rich history dates back to 1535 when the indigenous Iroquois people welcomed French explorer Jacques Cartier. Officially founded in 1642 by French settlers, the city rapidly developed into an essential hub for fur trading. Montreal's spectacular growth continued over the centuries, transforming this quaint outpost into a dynamic metropolis. Today, the city's deep-rooted history is..., Candiac is beautifully situated along the Saint Lawrence River in Quebec, Canada. The city's natural gifts and its close proximity to Montreal make it an attractive destination for both settlers and tourists. Candiac enjoys a humid continental climate, with the warmth of summer and the chill of winter perfectly capturing the changing seasons. With a population of approximately 21,047 citizens (as per the 2016 census), this city is admired for its rich cultural diversity and the warmth of its residents.
Cultural & Artistic Landscape in Candiac
Candiac is a city that loves art and culture. It hosts an array of festivals and events throughout the year, only adding to its vibrant atmosphere. The Candiac Music Festival, taking place in the beautiful Montcalm Park, is a true cultural highlight and a great platform for local talents to showcase their music prowess. The city is also home to La Maison Melançon, an art center that regularly exhibits the works of regional artists. Art and culture enthusiasts will surely appreciate these cultural offerings.
Educational & Research Facilities
Education is profoundly valued in Candiac. The city is served by the Commission scolaire des Grandes-Seigneuries which operates several French-language public schools in the area. For English-speaking scholars, the Riverside School Board provides access to schools within and outside of the city. The Candiac Library is a repository of books and resources for all ages, making it an essential aspect of the city's educational fabric.
Candiac's Highlights & Recreation
Candiac boasts of several parks and landmarks that effortlessly form part of its unique identity. From the enchantingly serene Fernand-Seguin Ecological Centre to the verdant Montcalm Park, these open spaces provide ideal settings for bike rides, walks, or simply soaking in the lush surroundings. Locals and tourists alike revel in the calmness and natural beauty that these recreational spots offer.
Commerce & Conveniences
Commerce in Candiac thrives amid its small population with various retail stores, supermarkets, and service-related businesses serving the needs of locals and visitors. Major banks, postal services, and different seasonal sales events further strengthen the city's commercial appeal. The importance that the city places on its commerce and trade highlights Candiac's growth and commitment towards community convenience.
Transport & Connectivity
Candiac is well-served by efficient public transport systems and features a direct link to the Montreal city centre via the Candiac railway station. Its connectivity benefits from major highways such as Autoroute 15 and Autoroute 30. Furthermore, the city's proximity to the Montreal-Pierre Elliott Trudeau International Airport facilitates easy commutes for residents and tourists alike.
Sports Facilities
Fulfilling the recreational needs of sports enthusiasts, Candiac is home to several sports facilities, including soccer fields, baseball diamonds, swimming pools, and fitness centers. The presence of Stade Candiac, the city's premier sports stadium, supports sporting events and community gatherings, reinforcing the city's commitment to a healthy, active lifestyle.
Traveler's Final Take
Candiac is a city that embraces the origins of its heritage while keeping pace with modern times. Its natural beauty, cultural richness, and vibrant sporting scene make it a charming destination for visitors and a beloved home for its residents. Those seeking to experience a blend of nature, art, culture, sports, and educational discourse will find Candiac a city worth exploring.
Must-Visit Spots in Candiac
1. Montcalm Park
2. Fernand-Seguin Ecological Centre
3. La Maison Melançon Art Centre
4. Candiac Library
5. Candiac railway station
6. Stade Candiac
7. Candiac Music Festival.