Saint-Quentin Origins & Evolution
The bustling city of Saint-Quentin, fondly referred to as the "Maple Capital of Atlantic Canada," owes its origins to the rural settlers of European descent who arrived in the late 19th century. Officially incorporated as a town in 1992, this charming city has seen transformative growth and development from its days as a small settlement to being one of New Brunswick's leading municipalities. Over the decades, Saint-Quentin has expanded and evolved but has managed to faithfully preserve its cultural heritage while embracing the inevitable waves of modernity.
Today, Saint-Quentin epitomizes the perfect fusion of past and present, charming its residents with a down-home feel while offering them the advantages of a modern city. The advent of commercial industries, such as logging and maple syrup production, has played a significant role in the city's evolution, firmly establishing Saint- Quentin as the primary economic driver in the region.
City's Geography & Demography
Saint-Quentin is positioned in the heart of New Brunswick, Canada. The city's geographical tapestry is beautifully woven with sparkling rivers, towering forests, and panoramic mountain views. Saint-Quentin enjoys a humid continental climate characterized by warm summers and cold, snowy winters, offering residents and tourists a wealth of outdoor activities across all seasons.
The demography of Saint-Quentin reveals a close-knit community of around 2,000 people, with most being of Acadian descent. Notably, significant segments of the populations have an affinity for the arts and outdoors, reflecting the culturally rich and nature-loving character of this city.
Cultural & Artistic Landscape in Saint-Quentin
The city hosts a variety of cultural and artistic events throughout the year like the Saint-Quentin Country Festival, and the Sweet Gold of Maple Fair, highlighting the city's rich Acadian roots. The Culture House of Saint-Quentin is the city's epicenter for art and culture, boasting a museum, a library, and providing a host of workshops and events throughout the year. For lovers of theatrical shows and musical performances, the local theater presents a diverse card of programs that blend local and touring talent.
Educational & Research Facilities
Saint-Quentin is home to one of the campuses of New Brunswick Community College, offering a range of courses that cater to the evolving needs of students and the economy. The city's libraries, such as the Dr. Marguerite Michaud Library, support educational pursuits and foster a love for reading in the community. The Culture House also promotes knowledge expansion by housing an aquaponics research center, pioneering studies on sustainable food production methods.
Saint-Quentin's Highlights & Recreation
Saint-Quentin's natural charm offers many sights and experiences for outdoor enthusiatics. The National Snowmobile Festival, organized here, brings together snowmobile lovers, whereas the Appalachian Mountains in the periphery are a paradise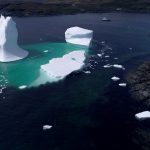 Paradise Origins & Evolution The story of Paradise begins in the late 1800s as a humble farming community. Over the past two centuries, it gradually evolved into one of the grandest living spaces one could find in Newfoundland and Labrador. Paradise was founded and developed along the Trans-Canada Highway's eastern tip, which eventually fueled its development as a glorious commercial... for hikers. The city's Maple Capital Park is a perfect spot for picnics and leisurely strolls. Undoubtedly, the key highlight would be the annual Canadian Maple Festival, showcasing the city's thriving maple syrup industry, and offering a sweet taste of local culture.
Commerce & Conveniences
Saint-Quentin boasts a robust commercial landscape, with shops that range from local boutiques to major retail outlets. The city also hosts several banks, a post office, and a farmers' market providing organic produce. Seasonal sales and local festivals add to the city's bustling shopping atmosphere, entertaining residents and visitors alike with unique finds and surprising deals.
Transport & Connectivity
Saint-Quentin is well-connected by road and air. The city's efficient public transit system includes buses and taxis. The nearby Bathurst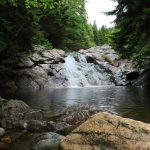 Bathurst Origins & Evolution Located in Eastern Canada, bathed by the Chaleur Bay waters, Bathurst is a picturesque city with a rich history. Founded in 1826, Bathurst evolved from a colonial dominion into a dynamic, multifaceted city. It initially thrived on shipbuilding and later immersed itself in railway and mining industries. Present day Bathurst, while maintaining the vestiges of its... Airport provides convenient access for those traveling from afar. Additionally, the city's location at the crossroads of Route 17 and Route 180 offers easy connectivity to Newfoundland and Labrador areas.
Sports Facilities
Saint-Quentin proudly maintains several sports facilities, including the local stadium and community sports centers. These facilities accommodate a range of sports, catering to the locals' active lifestyle and providing excellent platforms for community sporting events.
Traveler's Final Take
Brimming with rich culture, natural beauty, and modern comforts, Saint-Quentin is a harmonious blend of authentic Canadian charm and 21st-century conveniences. Whether you're an academic, a nature lover, or a shopping enthusiast, your time in Saint-Quentin promises to be an enrichening and memorable experience.
"Must-Visit Spots in Saint-Quentin" :
1. Culture House of Saint-Quentin
2. New Brunswick Community College
3. Dr. Marguerite Michaud Library
4. Appalachian Mountains
5. Maple Capital Park
6. Canadian Maple Festival
7. Bathurst Airport
8. Local Stadiums and Sports Centers