Sackville Origins & Evolution
Sackville is a charming Canadian town, settled in the picturesque Tantramar Marshes of New Brunswick, with a history as captivating as its scenery. It was first established as an Acadian village in the early 18th century, known then as Pré-des-Bourgs. After the expulsion of the Acadians, Yorkshire pioneers founded the town in 1762. Sackville's evolution over the centuries, from a thriving shipbuilding town to a centre of education and culture, is woven seamlessly into its tapestry.
The town's architectural heritage is enriched with vintage homes, churches, and buildings reflecting Queen Anne and Victorian styles. Noteworthy is the Sackville Harness Shop, which has continued operation since 1836, generating the thrum of unique character and resilience permeating Sackville.
City's Geography & Demography
Sackville is located at the heart of the Maritime Provinces in southeastern New Brunswick. The town's terrain is notable for the breathtaking marshlands of the Tantramar River providing habitats diverse in flora and fauna. Sackville's climate is typically maritime, experiencing relatively mild winters and warm, occasionally damp, summers.
As of the 2016 Census, the town held a population of just under 6000. What sets Sackville apart is its demographic diversity. Notable for its inclusive environment, the town has managed to enchant people from different parts of the globe, such embracing diverse cultures and societies.
Cultural & Artistic Landscape in Sackville
Sackville brims with artistic vitality. Annually, it hosts summer festivals such as the Bordertown Festival and Sappyfest, which draw thousands of music, art, and culture enthusiasts nationwide. Home to several art galleries, including the Owen's Art Gallery at Mount Allison University, it is also a haven for artists and art aficionados alike.
The town's Theater magic is encapsulated within Live Bait Theatre, renowned for producing life-affirming Maritime plays. Visitors can also be part of captivating literary discussions through the Sterling Lecture Series, held regularly in Sackville.
Educational & Research Facilities
Sackville's resilient heart beats to an intellectual rhythm. It is home to one of Canada's finest undergraduate universities, Mount Allison University, recognized for creating a nurturing environment encouraging creative thought and innovation.
Further, the Ralph Pickard Bell Library not only has an extensive collection of books but also contributes significantly to the town's architectural charm. The Tantramar Heritage Trust, an organization dedicated to preserving the area's history and heritage, offers a dynamic platform for researchers, historians, and those interested in understanding Sackville's evolution.
Sackville's Highlights & Recreation
Sackville is renowned for its recreational parks. The Waterfowl Park, a birdwatcher's paradise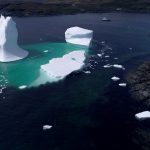 Paradise Origins & Evolution The story of Paradise begins in the late 1800s as a humble farming community. Over the past two centuries, it gradually evolved into one of the grandest living spaces one could find in Newfoundland and Labrador. Paradise was founded and developed along the Trans-Canada Highway's eastern tip, which eventually fueled its development as a glorious commercial..., has a series of trails offering spectacular sightings of numerous waterfowl species. Unique landmarks such as the Cranewood on Main, an elegant Georgian house currently serving as a bakery and cafe, add to the town's appeal.
Outdoor enthusiasts can revel in birdwatching at the Sackville Waterfowl Park or hiking at Beech Hill Park. The Sackville Farmers Market, running for over 35 years, is a town highlight offering fresh local produce, baked goods, and artisanal crafts.
Commerce & Conveniences
Though steeped in history, Sackville seamlessly blends modern conveniences with town traditions. It's not uncommon to find locally owned boutiques, cozy cafes, and classy restaurants housed in centuries-old architectural marvels.
Several banks, including the Royal Bank of Canada and TD Canada Trust, serve the town's population. The Sackville Post Office acts as the linchpin of communication services, and the town's seasonal sales, such as Midnight Madness, are must-visit events for shopaholics who love a good bargain.
Transport & Connectivity
Transport facilities in Sackville are efficient and effective. Maritime Bus and Via Rail offer public transportation options that seamlessly connect Sackville to other parts of Maritime Canada. For those inclined towards air travel, Greater Moncton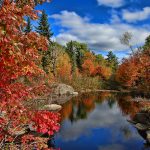 Moncton Origins & Evolution A gem nestled in the heart of Canada's Atlantic region, Moncton is a bustling city that's rich with history and culture. Established as a city in 1855, its roots trace back to Acadian settlers in the 1670s. Today, it stands as the largest city in New Brunswick and a leading cultural and economic hub in Atlantic... Roméo LeBlanc International Airport is the nearest airport, located just an hour's drive from Sackville.
Sports Facilities
Blessed with ample green spaces, Sackville offers numerous sports venues. Residents can enjoy a friendly game at the Lillas Fawcett Park or get in a workout at the SLAM Basketball facility. The Sackville Skate Park and Sackville Sports Stadium offer facilities for all, regardless of age.
Traveler's Final Take
Unique is a word often overused, but it fits snuggly into the narrative of Sackville, a placid yet vibrant town in maritime Canada. It's a tapestry, woven with threads of an inspiring history, an embracing society, and a harmonious blend of past traditions with modern conveniences.
Sackville, with every heartbeat, embodies the homely yet extraordinary vibe of maritime Canada. Whether a traveler seeking inspiration from nature, history, or culture, or someone contemplating a forever home, Sackville stands as a town holding the promise of a warm embrace and a fulfilling life.
Must-Visit Spots in Sackville
Sackville Harness Shop
Owens Art Gallery
Live Bait Theatre
Mount Allison University & Ralph Pickard Bell Library
The Tantramar Heritage Trust
Waterfowl Park & Beech Hill Park
Cranewood on Main
Sackville Farmers Market
Seasonal Sales
Sackville Post Office and Multiple Banks
Maritime Bus & Via Rail Transit Hubs
Greater Moncton Roméo LeBlanc International Airport
SLAM Basketball Facility, Sackville Skate Park, Sackville Sports Stadium
Lillas Fawcett Park