Chambly Origins & Evolution
Chambly holds both historical charm and modern attraction, thanks in part to its rich legacy. Founded in 1673 by Frenchman Jacques de Chambly, the city strategically sits in the heart of Quebec's Montérégie region. Initially a frontier fort designed to protect New France from Iroquois attacks, Fort Chambly, the city's landmark, bears witness to this rich military history.
The town's evolution was tightly woven with the broader history of Canada. Fort Chambly served as a base during the British conquest in 1760 and later in the American War of Independence. In the 19th century, the city experienced significant growth due to the establishment of industries linked to the Richelieu River, which cuts through the town. Today, Chambly blends its past and present seamlessly, evident in its well-preserved buildings, which tell stories of the city's origins, and contemporary infrastructure.
City's Geography & Demography
Chambly is a vibrant city sprawled along the Richelieu River. The geographical allure of Chambly is accentuated by the Bassin de Chambly and the Chambly Canal, which offer ample spending opportunities. The city is situated approximately 25 kilometers southeast of Montreal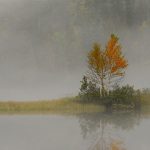 Montreal Origins & Evolution Montreal's rich history dates back to 1535 when the indigenous Iroquois people welcomed French explorer Jacques Cartier. Officially founded in 1642 by French settlers, the city rapidly developed into an essential hub for fur trading. Montreal's spectacular growth continued over the centuries, transforming this quaint outpost into a dynamic metropolis. Today, the city's deep-rooted history is....
Favorably, it enjoys a humid continental climate, adorned with four distinct seasons. However, winters can be cold, and snowfalls are frequent, lending an extra whimsical touch to the cityscape.
Chambly is a moderate city in terms of population, with around 30,000 residents. The city is essentially francophone with a warm, welcoming ambience, offering a family-friendly environment with a lower-than-average crime rate.
Cultural & Artistic Landscape in Chambly
Culture and arts thrive in Chambly. The city pulsates with a lively artistic scene verified through countless events, theaters, and galleries. Notably, the Chambly Academy Theater hosts multiple performances throughout the year, providing a fantastic platform for local artists.
Chambly houses several museums, including the Fort Chambly National Historic Site, offering an insightful glimpse into the city's history. Moreover, the Bière festival in Chambly, a significant city highlight, celebrates the city's brewing heritage. Additionally, the city conducts a summer concert series in Parc de la Commune.
Educational & Research Facilities
Chambly is renowned for its excellence in education, hosting well-regarded public schools. The Bibliothèque de Chambly, the city's public library, acts as a critical hub for knowledge seekers.
Although the city lacks universities, Chambly enjoys proximity to multiple acclaimed institutions, such as McGill University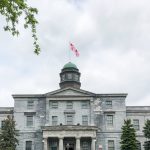 An Icon of Canadian Education: McGill University Unveil the impressive grandeur of McGill University, a pillar of education that stands proudly in Montreal, Canada. Established in 1821, this illustrious institution is a part of the country's rich history - a beacon of knowledge that has lit the paths of countless scholars, researchers, innovators, and leaders. McGill's distinctive character and enduring... and the University of Montreal, permitting residents easy access to higher education.
Chambly's Highlights & Recreation
Chambly abounds with natural beauty, providing citizens diverse recreational options from community parks to pleasant waterfronts. The Fort Chambly National Historic Site, coupled with the picturesque backdrop of the Richelieu River, is a prime place to relax. The Chambly Canal Park attracts biking, in-line skating, and picnic enthusiasts around beautiful waterfalls.
Commerce & Conveniences
Chambly's commerce scene thrives with a multitude of shops, businesses and services. The city center presents various establishments from boutiques to daily necessity stores. Banks, postal services, and gas stations are accessible for residents, fostering convenient city living. Finally, Chambly hosts vibrant seasonal markets, bringing fresh produce and handcrafted goods to the community.
Transport & Connectivity
Chambly boasts an effective public transport system, with frequent buses connecting critical city nodes. Furthermore, the city enjoys excellent roadway connectivity, with Route 112 running through Chambly, linking the city with Montreal and other neighboring towns. The nearest airport, Montreal Pierre-Elliott Trudeau International Airport, is less than an hour's drive away, offering boundless accessibility to global destinations.
Sports Facilities
Chambly's citizens appreciate the importance of sports and physical activities. The city has several well-maintained sports fields, ice rinks, and swimming pools. Notably, the Centre Sportif Robert-Lebel is a multi-purpose sports complex that serves many athletes and citizens.
Traveler's Final Take
In summary, Chambly's diversified character ensures that all visitors leave with fond memories. Its unique blend of history, commerce, transportation, green spaces, and sports facilities makes it a coveted destination. It is a city where both residents and tourists can experience the charm of a historical town and the convenience of a modern city.
Must-Visit Spots in Chambly:
Fort Chambly National Historic Site
Chambly Canal Park
Chambly Academy Theater
Centre Sportif Robert-Lebel
Bibliothèque de Chambly
Bièrefest in Chambly
Chambly city center (for commerce and shopping)
Parc de la Commune