Saint-Lambert Origins & Evolution
Nestling on the south shore of the St. Lawrence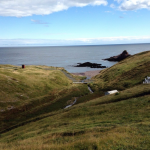 St. Lawrence Origins & Evolution Nestled in Canada's easternmost provinces, the precious gem that is St. Lawrence is imbued with a rich tapestry of history and development. It was reportedly founded in the 18th century, primarily as a fishing town due to its strategic location along the coast. The city's evolution has been largely dependent on its maritime roots, shaping... River, the city of Saint-Lambert, Quebec, boasts a rich and storied history. Founded in 1857 by Colonel Robert W. Harwood, Saint-Lambert was initially a quiet, agricultural community. Several notable events contributed to its expansion, such as the opening of Victoria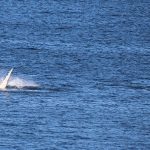 Victoria Origins & Evolution Victoria, nicknamed the "City of Gardens", is the capital of British Columbia, Canada, founded in 1843 by the Hudson Bay Company's James Douglas as a fort. The city was named after Queen Victoria of the United Kingdom. Vibrating with rich history, Victoria evolved from a small settlement to a vibrant metropolis, with an architectural nod to... Bridge in 1859, which linked the city to Montreal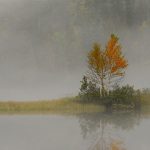 Montreal Origins & Evolution Montreal's rich history dates back to 1535 when the indigenous Iroquois people welcomed French explorer Jacques Cartier. Officially founded in 1642 by French settlers, the city rapidly developed into an essential hub for fur trading. Montreal's spectacular growth continued over the centuries, transforming this quaint outpost into a dynamic metropolis. Today, the city's deep-rooted history is..., thereby fostering dynamic economic development. Saint-Lambert's growth was further catalyzed when it was named a city in 1921, reinforcing its status as a blossoming urban center.
Over the years, Saint-Lambert evolved from a rural outpost into a thriving, vibrant city, teeming with beautiful landscapes, striking architectural wonders, and charming neighborhoods. Known for its well-preserved heritage sites and rich cultural life, Saint-Lambert remains an attractive destination for tourists and locals alike, sharing its remarkable past and promising future with all who visit.
City's Geography & Demography
Saint-Lambert occupies an enviable position, with the mighty St. Lawrence River to the north and extensive green spaces punctuating its urban territory. It experiences a humid continental climate, offering picturesque snow-dusted landscapes in winter, vibrant explosions of color in spring and autumn, and mild, sunny summers.
The city boasts a diverse demographic makeup. As per the latest census, its population stands at around 21,000 residents, with a balance of young families, working professionals, and retirees. Embodying multiculturalism, Saint-Lambert is also home to numerous cultural, linguistic, and ethnic communities, all of them adding their unique flavors to the city's vibrant tapestry.
Cultural & Artistic Landscape in Saint-Lambert
The cultural scene in Saint-Lambert is lively and diverse, offering something for everyone. The city's annual summer "Arts Festival" brings together artists and performers from across the nation to celebrate creativity, while the "Théâtre de la Ville" regularly stages captivating theatrical performances, from local productions to touring shows.
Art connoisseurs won't want to miss a visit to the Saint-Lambert Cultural Centre. This hub for local artists showcases their talent through various exhibits, allowing the community to engage with myriad art forms in one location. Galleries, such as the Sartorial Contemporary Art, exhibit a rotating medley of modern and classical works, providing a vibrant cultural experience for residents and visitors alike.
Educational & Research Facilities
Education is deeply ingrained in the Saint-Lambert fabric. The city is home to reputable public and private schools, delivering quality elementary and secondary education. The education landscape is considerably diversified by the presence of the Champlain College Saint-Lambert, a public pre-university college offering a variety of innovative academic programs.
Additionally, the Prévost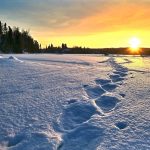 Prévost Origins & Evolution Nestled in the Laurentian Mountains of Quebec, Prévost was first established in the mid-19th century and named after the missionary and author Rémi Prévost. What began as a logging town has evolved into a tranquil haven with a distinct fusion between modernity and rustic charm. Originally, Prévost comprised three villages - Shawbridge, Lesage, and Old Prévost.... Library makes significant contributions to fostering a love for knowledge among community members. As a chief research institution, it offers an extensive collection of resources, regular workshops, and reading initiatives to nurture intellectual development and instill a lifelong passion for learning.
Saint-Lambert's Highlights & Recreation
Rewarded with a multitude of landmarks, Saint-Lambert's visitors have countless opportunities for sightseeing and relaxation. The Victoria Bridge, the first bridge to span the St. Lawrence River, offers breathtaking views and is a monument to the city's history.
Parks abound in Saint-Lambert, with the sprawling GordonGordon Origins & Evolution The quaint city of Gordon, located in Ontario, Canada, got its name from A. J. Gordon - a charismatic Baptist preacher based in America in the nineteenth century. The city's founding can be traced back to the arrival of European settlers during the late 1700's, turning it from a dense forest inhabited by the Ojibwe people... Park and Houde Park offering verdant spaces for biking, jogging, picnicking, and other outdoor activities. Meanwhile, the Saint-Lambert Marina is a picturesque spot where one can enjoy peaceful evenings contemplating the river's serene water or participate in boating activities during summer.
Commerce & Conveniences
Saint-Lambert is a bustling commercial hub, with a vibrant central shopping district that offers an array of local boutiques, international retail chains, and diverse dining options. Shopaholics can indulge in frequent seasonal sales, especially during Christmas when the city transforms into a shopper's paradise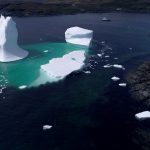 Paradise Origins & Evolution The story of Paradise begins in the late 1800s as a humble farming community. Over the past two centuries, it gradually evolved into one of the grandest living spaces one could find in Newfoundland and Labrador. Paradise was founded and developed along the Trans-Canada Highway's eastern tip, which eventually fueled its development as a glorious commercial... illuminated by festive lights and storefront decorations. The city also provides necessary services like banks and postal services at the convenience of its residents, ensuring a comfortable and convenient lifestyle.
Transport & Connectivity
Saint-Lambert's transport system is well-developed and efficient. The city is serviced by public buses and commuter trains operated by the Regional Transportation Authority. Several major highways also pass through or near the city, ensuring its easy accessibility. Furthermore, the city's proximity to Montreal-Pierre Elliott Trudeau International Airport makes it a convenient base for international travelers.
Sports Facilities
For sports enthusiasts, Saint-Lambert offers extensive facilities. The city is home to several sports centers and complexes, including the Eric Sharp Arena and Seaway Park, where a myriad of sports activities like hockey, soccer, tennis, and others are offered.
Traveler's Final Take
From its deep-rooted history to its modern conveniences, Saint-Lambert brims with charm and allure. A city designed for an effervescent lifestyle, marked by cultural richness, diversity, and the perfect harmony of urban buzz and natural tranquillity, Saint-Lambert caters to everyone. Whether history aficionado, recreation enthusiast, or dedicated foodie – you'll find ample reasons to fall in love with Saint-Lambert.
Must-Visit Spots in Saint-Lambert
Victoria Bridge
Gordon Park and Houde Park
Saint-Lambert Marina
Saint-Lambert Cultural Centre
Théâtre de la Ville
Champlain College Saint-Lambert
Prévost Library
Eric Sharp Arena and Seaway Park
The Central Shopping District