Atholville Origins & Evolution
Situated in Restigouche County, New Brunswick, Atholville is a village steeped in history that dates back to hundreds of years. The origin of its name swings are due to its Scottish settlers who arrived in the 18th century. They named it after their native village in Atholl, Scotland. Over time, Atholville has developed into a thriving community intertwined with its rich cultural heritage and modern amenities, representing a unique mix of the old and the new.
City's Geography & Demography
Atholville can be found in the northern part of New Brunswick, nestled right next to Campbellton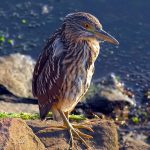 Campbellton Origins & Evolution Campbellton is deeply embedded in the history of Canada, tracing its roots back to the late 1700s. The city was officially founded by immigrants from Jersey in 1833, although the area's rich history extends far earlier, with First Nations people residing in the region over thousands of years. The city was initially focused on shipping due.... Blessed with a temperate maritime climate, Atholville enjoys comfortable summers and snowy winters. Notably, it's located on the banks of the scenic Restigouche River that adds to its picturesque charm. As of the 2016 census, the village has a population of just over 1,000 residents, making it a tight-knit community.
Cultural & Artistic Landscape in Atholville
The cultural backdrop of Atholville is a vibrant blend of performing arts, festivals, and diverse heritage. It hosts annual community events such as the Acadian Festival, featuring traditional music and bustling food stalls. Similarly, French Canadian culture pervades the atmosphere, contributing to a unique blend of cultural traditions that span centuries. Unfortunately, no established theaters or galleries are in Atholville, but the nearby city of Campbellton fills that void with its Memorial Regional Civic Centre.
Educational & Research Facilities
Despite its small population, Atholville is committed to providing quality educational facilities to its residents. It's home to Sugarloaf Senior High School and three other primary schools. The Atholville Public Library serves as the community's primary hub for knowledge, featuring a wide selection of books and hosting numerous community events throughout the year.
Atholville's Highlights & Recreation
In terms of natural beauty and recreational opportunities, Atholville stands out. The Rotary Park offers a beautiful spot for leisurely walks or picnics. But, the crown jewel is Sugarloaf Provincial Park, renowned for its mountain biking trails and winter sports facilities. Bliss Waterfront Farm and Winery is another must-visit location that offers a lovely outing amid nature.
Commerce & Conveniences
Atholville hosts a selection of local businesses and shops that meet the community's daily needs. The key commercial highlights include Sugarloaf Mall, a one-stop destination for shopping, and several local banks. The village also provides essential services like postal services and seasonal farmers' markets that display the best of local produce.
Transport & Connectivity
Despite being a small village, Atholville is easily accessible by road via Highway 11 and the regional intercity passenger train service. Additionally, Atholville is just about 10 kilometers away from the CharloCharlo Origins & Evolution The village of Charlo located in Restigouche County, New Brunswick, Canada, carries a rich history dating back to the 1800s. Founded in 1890 by settlers who were attracted by its dense and productive forests, Charlo evolved from a small farming community to a thriving village, largely due to investment in cutting timber and sawmilling industries. Over... Regional Airport, facilitating easy access by air for distant travelers.
Sports Facilities
Atholville residents take pride in their local sporting facilities. The most popular destination in this regard is Sugarloaf Provincial Park that doubles up as a prime location for a range of outdoor sports. The Michel Bernard Park, with baseball and soccer fields, also serves as a hotspot for local games.
Traveler's Final Take
Atholville may not be a bustling city, but it's the village charm, coupled with a rich cultural milieu and scenic beauty that would allure any traveler. Its close-knit community and easy access to a mix of outdoor recreational opportunities make it a delightful destination to call home or visit.
Must-Visit Spots in Atholville:
Sugarloaf Senior High School
Atholville Public Library
Rotary Park
Sugarloaf Provincial Park
Bliss Waterfront Farm and Winery
Sugarloaf Mall
Charlo Regional Airport
Michel Bernard Park