Chipman Origins & Evolution
Nestled in the heart of Alberta province, the charming village of Chipman represents an impressive fusion of history, culture, and natural beauty. Initially designed as a small railway community, Chipman sprang to life in 1905, prospering on the robust coal and wheat industry. The raw mix of settlers breathed life into this multicultural canvas, and the colorful legacy of Ukrainian, Polish, and German immigrants can be observed in the village's unique character and traditions today. Welcoming, diverse, and vibrant, Chipman has evolved into a significant center for regional activities – a testament to its rich industrial heritage and pioneering spirit.
City's Geography & Demography
Chipman sits 70 kilometers northeast of Edmonton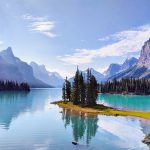 Edmonton Origins & Evolution Located on the North Saskatchewan River in Alberta, Canada, Edmonton is a city with a rich Native history dating back thousands of years to the indigenous tribes that once inhabited the region. European settlers arrived in the late 18th century, starting with the Hudson's Bay Company in 1795. They established Edmonton as a key trading post..., serving as an attractive rural retreat from the city-life. The village straddles the threshold of Alberta's charming farmland whilst boasting access to the North Saskatchewan River. The region experiences a humid continental climate, lending itself to warm summers and long, frosty winters. With a population slightly above 300 people, Chipman retains its tight-knit, intimate feel. The demographic spectrum spreads across all ages, adding a multidimensional touch to the close-knit community.
Cultural & Artistic Landscape in Chipman
For a small town, Chipman punches above its weight in terms of cultural engagement. The Chipman Players Theatre Group hosts an annual dinner theatre that lures visitors to experience the thematic taste of regional dramatic talent. The Strawpile Music Festival, with its country-music flavor, is a major draw for tourists seeking an authentic folk vibe. The Chipman Historic Grain Elevator, a veritable time capsule to the agricultural past, showcases the importance of agricultural history for this region.
Educational & Research Facilities
The Chipman National School provides primary education, nurturing young minds with a holistic curriculum. For higher learning and research facilities, Chipman lies within an hour's drive of tertiary institutions in Edmonton, including the renowned University of Alberta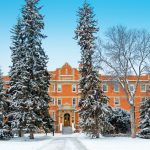 The Historic Significance Nestled in the heart of Edmonton, Alberta, stands the prestigious University of Alberta. Established in 1908, this educational institution holds immense historical significance as one of the oldest and most renowned universities in Canada. From its humble beginnings as a small college, it has evolved into a sprawling campus known for its excellence in academics and research.... and Northern Alberta Institute of Technology. Multitudes of libraries in the nearby vicinity offer research opportunities and a treasure trove of knowledge.
Chipman's Highlights & Recreation
Chipman sprawls over a verdant landscape offering several significant landmarks and recreational spots. The village's crown jewel is the Chipman Park, a communal gathering spot and picnic haven. The North Saskatchewan River and Elk Island National Park offer a myriad of water-based and hiking activities. A memorable excursion awaits bird lovers at the Ministik Bird Sanctuary, home to a stunning array of bird species.
Commerce & Conveniences
Despite its small size, Chipman does not lack modern conveniences. The town houses a grocery store, a post office, and a bank, along with several shops selling hardware essentials, gifts, and antiques. Craftsmen also periodically organize seasonal sales, offering visitors a chance to nab authentic regional crafts and produce.
Transport & Connectivity
Given its proximity to Edmonton, Chipman offers excellent connectivity. Highway 15 connects the town to Edmonton and Fort Saskatchewan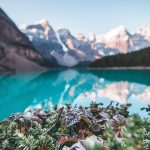 Fort Saskatchewan's Origins & Evolution Fort Saskatchewan, nestled along the North Saskatchewan River, is a beautiful city replete with history and charm. The city was originally established as a North-West Mounted Police post in 1875, the first outpost in the peaceable provision of law enforcement in western Canada. The city thrived over time, notably during the fur trade era, with..., providing easy access to larger urban hubs. Additionally, Edmonton International Airport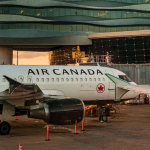 The Historical Significance of Edmonton International Airport Come be a part of the living history at Canada's Edmonton International Airport. Opening its doors for the first time in 1960, this facility has served as a gate to the sky for countless passengers and transport operations. Over the years, it's seen immense growth, playing a critical role in Alberta's economic growth... is around an hour's drive away, making Chipman an accessible destination for domestic and international travelers alike.
Sports Facilities
Sports enthusiasts will find a haven in the Chipman Sports Grounds, featuring a baseball diamond and a curling rink in winters, where local leagues frequently hold tournaments. The arena frequently hosts soccer and hockey events, rounding off a comprehensive suite of sports offerings.
Traveler's Final Take
Chipman is a delightful respite from fast-paced city life – a village that encapsulates the charms of rural Canada while offering easy accessibility to urban amenities. Its rich history, natural beauty, cultural offerings, and friendly inhabitants make it an attractive proposition for those seeking an intimate, authentic Canadian experience.
Must-Visit Spots in Chipman
Chipman Players Theatre Group
Strawpile Music Festival
Chipman Historic Grain Elevator
Chipman National School
University of Alberta
Chipman Park
North Saskatchewan River
Elk Island National Park
Ministik Bird Sanctuary
Chipman Sports Grounds