Fort Saskatchewan's Origins & Evolution
Fort Saskatchewan, nestled along the North Saskatchewan River, is a beautiful city replete with history and charm. The city was originally established as a North-West Mounted Police post in 1875, the first outpost in the peaceable provision of law enforcement in western Canada. The city thrived over time, notably during the fur trade era, with a Hudson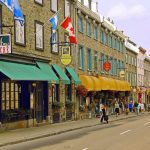 Hudson Origins & Evolution Hudson is a charming town nestled on the banks of the Ottawa River in Quebec. Founded in the late 19th century, it has seamlessly blended its historic charm with modern conveniences. Originally an Anglican farming community named Cavagnal, it rebranded as Hudson in the 1960s to reflect its British roots and to appease English-speaking residents. This... Bay Company post set up just west of the city. Over the next several centuries, the city evolved into a bustling and vibrant community.
Within the heart of the community, the city's evolution has been thoughtfully preserved at the Fort Saskatchewan Museum. This historical site showcases the city's rich history, detailing its development, from a nascent outpost to a thriving city holding its own in Alberta's diverse economy.
City's Geography & Demography
Fort Saskatchewan is strategically located in Alberta, just 25 kilometers northeast of Edmonton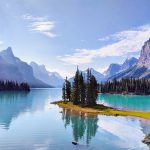 Edmonton Origins & Evolution Located on the North Saskatchewan River in Alberta, Canada, Edmonton is a city with a rich Native history dating back thousands of years to the indigenous tribes that once inhabited the region. European settlers arrived in the late 18th century, starting with the Hudson's Bay Company in 1795. They established Edmonton as a key trading post..., benefiting from its proximity to Alberta's capital. The city's geography is characterized by the North Saskatchewan River which meanders gracefully along its edge. The city's climate is described as a humid continental climate, with warm summers and chilly winters.
The city's population, as of 2021, is slightly over 26,000, signifying a steady growth trend. The city is predominantly English-speaking, but you can also hear other languages such as Tagalog, Spanish, and Punjabi, indicative of the cultural diversity in the city.
Cultural & Artistic Landscape in Fort Saskatchewan
The city of Fort Saskatchewan boasts an active artistic and cultural scene. The city hosts a plethora of events throughout the year, like the renowned Sheep Festival, a tribute to the city's historic practice of grazing sheep in the downtown parks during summer.
Art is amply manifest with the Shell Theatre providing an excellent venue for theatrical performances, concerts, and other artistic demonstrations. The Fort Saskatchewan Public Art Gallery is an additional attraction for those enamored with creativity and expression. The gallery features an array of exhibits from local, national, and international artists.
Educational & Research Facilities
Fort Saskatchewan prides itself on its excellent educational institutions. The city is served by both public and Catholic school divisions, providing quality education to youth. For higher education and lifelong learning, the Fort Saskatchewan Public Library houses a vast collection of books, digital resources and hosts numerous educational programs.
Fort Saskatchewan's Highlights & Recreation
The city is teeming with recreational spots like the beautiful River Valley, spanning over 18 km of inter-connected trails, ideal for nature walks, jogging, or biking. The Lions Park is a popular spot for families with its diverse playgrounds and picnic areas.
A truly unique feature of Fort Saskatchewan is its famous flock of sheep that roam freely in the city park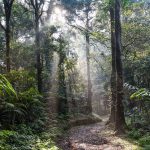 A Monumental Journey Through Time This Canadian beacon of historical significance, City Park, invites visitors into the heart of its rich legacy. While enjoying a panoramic embrace of lush landscapes surrounded by urbanized modernity, it's easy for one to downfall into a welcoming sense of timelessness. Originally constructed in the late 19th century, City Park serves as a testament to.... This group of adorable ambassadors add to the city's charm and attract visitors from far and wide.
Commerce & Conveniences
From trendy boutiques to large-scale shopping centers, Fort Saskatchewan presents a diverse shopping experience. Various banks, post offices, and other services are conveniently located throughout the city. Special events like the seasonal Downtown Market bring an assortment of local vendors, showcasing the best of the region's products.
Transport & Connectivity
Getting around Fort Saskatchewan is easy, with a well-established public transit system and excellent road connectivity. The Edmonton International Airport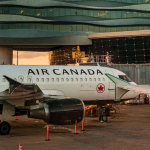 The Historical Significance of Edmonton International Airport Come be a part of the living history at Canada's Edmonton International Airport. Opening its doors for the first time in 1960, this facility has served as a gate to the sky for countless passengers and transport operations. Over the years, it's seen immense growth, playing a critical role in Alberta's economic growth..., located an hour away, provides global aerial connectivity.
Sports Facilities
For sports enthusiasts, Fort Saskatchewan offers numerous facilities. Home to the Dow Centennial Center, a full-fledged fitness and leisure complex, the city also boasts a sports field, Badminton Center, and Curling Club.
Traveler's Final Take
Fort Saskatchewan is a picturesque city, offering a perfect blend of historical charm, abundant natural beauty, rich cultural experiences, and contemporary amenities. Whether you're seeking new adventures, a peaceful retreat, or a lively community, Fort Saskatchewan has something for everyone.
"Must-Visit Spots in Fort Saskatchewan":
Fort Saskatchewan Museum
Shell Theatre
Fort Saskatchewan Public Art Gallery
Fort Saskatchewan Library
River Valley
Lions Park
Dow Centennial Center
Downtown Market