Dauphin Origins & Evolution
Located in Manitoba, the small city of Dauphin exudes a rich history and charisma that enhances its identity. This quaint city was founded in 1896, named after the historic Prince Dauphin of France. The city has grown over the years, preserving its heritage while continuously developing infrastructure and improving amenities for its residents. Notable moments in its history include being named the Cultural Capital of Canada in 2006, indicating its significant contribution to the nation's cultural heritage. The city's evolution is an interesting blend of tradition and modernity.
City's Geography & Demography
Dauphin is nestled in the heart of Manitoba's most fertile valley, enveloped by the majestic Riding Mountain National Park and the Duck Mountain Provincial Park. This unique geographical location endows it with a temperate climate ideal for outdoor activities all year round. The city is home to around 9,000 people, with a wide range of ethnicities that enrich its cultural diversity.
Cultural & Artistic Landscape in Dauphin
Dauphin is culturally robust, hosting the popular "Countryfest," Canada's longest-running country music festival, which magnetizes music enthusiasts globally every summer. In addition to this, the Watson Art Centre showcases the city's artistic depth, hosting a variety of shows, plays, and concerts throughout the year. The Dauphin Heritage Museum, coupled with various art galleries, feature fascinating exhibits that reflect the city's history and diverse artistry.
Educational & Research Facilities
Education and research are at the heart of Dauphin's emphasis on growth. The city is home to Parkland College, offering an array of courses for tertiary students. In addition, the city's public library is an important cornerstone for community engagement and learning, with an extensive book collection. The Dauphin Regional Comprehensive Secondary School is a prime institution treasuring a high academic standard and a variety of extracurricular activities.
Dauphin's Highlights & Recreation
Dauphin's landmarks and parks are intrinsic to its charm. The city's recreational epicentre is the Vermillion Park, dotted with beautiful walking trails, picnic spots, and serene fishing areas. Rotary Arena is another recreational spot that offers a venue for ice sports during winters and converts into a concert hall for the summer's Countryfest. This dual identity makes it a unique landmark in the city.
Commerce & Conveniences
Dauphin is built for convenience. It showcases an array of shops, markets, and services designed to cater to residents' everyday needs. Its seasonal Farmer's Market is a local favourite, offering a variety of fresh produce and local crafts. The city's main street retains a vintage charm, lined with numerous banking facilities, postal services, restaurants, and boutiques to ensure all necessities are within reach.
Transport & Connectivity
Dauphin is well-connected, with public transport making the city easily navigable. The Dauphin Railway Station adds charm to the city's aesthetic. For long-distance travelers, the Dauphin Municipal Airport is within the city limits, offering flights to and from Winnipeg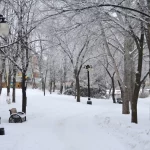 Winnipeg Origins & Evolution Known as the "Gateway to the West," Winnipeg, Manitoba's capital city, was originally settled by Indigenous peoples and later became a fur-trading post for the Hudson's Bay Company in the late 18th century. Officially incorporated as a city in 1873, Winnipeg quickly became a bustling railway hub due to its strategic location at the confluence of.... The city also enjoys an extensive network of highways, rendering it easily accessible for road travel.
Sports Facilities
Sporting facilities are abundant in Dauphin. The Credit Union Place is a sprawling sports complex offering ice hockey, swimming, gym facilities, and more. Gilbert Plains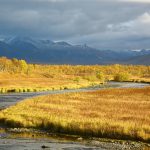 Gilbert Plains Origins & Evolution The foundation of Gilbert Plains is steeped in farming traditions since its founding in the late 1800s. Established by English and Scottish settlers, the town was named after Gilbert Ross, a pioneer who originally owned the land. Over time, Gilbert Plains matured into an agricultural marvel recognized for its quality grain and livestock production. The... Country Club and Dauphin Lake Golf Club, situated in the suburbs, offer exceptional golfing experiences amidst picturesque settings.
Traveler's Final Take
Dauphin is a city where the charm of the old world merges with the conveniences of the present. Visiting Dauphin offers you far more than a textbook tourism experience. Here, you not only witness the history and culture but live it. The evolving jumble of past, present, and future aesthetic essence is Dauphin's allure, making it a truly unique destination.
Must-Visit Spots in Dauphin:
Cultural Capital of Canada Monuments
Riding Mountain National Park
Countryfest
Watson Art Centre
Dauphin Heritage Museum
Parkland College and Public Library
Vermillion Park
Rotary Arena
Dauphin Farmer's Market
Dauphin Railway Station
Dauphin Municipal Airport
Credit Union Place
Gilbert Plains Country Club and Dauphin Lake Golf Club