Edmonton Origins & Evolution
Located on the North Saskatchewan River in Alberta, Canada, Edmonton is a city with a rich Native history dating back thousands of years to the indigenous tribes that once inhabited the region. European settlers arrived in the late 18th century, starting with the Hudson's Bay Company in 1795. They established Edmonton as a key trading post in their expansive fur-trade network. Fast forward to 1905 when Edmonton was officially recognized as a city and named the capital of Alberta. The city expanded greatly in the 20th century, thanks to the oil boom of the 1940s and 1950s, gaining the nickname the "Oil Capital of Canada."
City's Geography & Demography
Edmonton, with an area of 684 square kilometers, is nestled amidst the central plains of Alberta. This city experiences a humid continental climate with mild summers and winters that can be quite chilly. With a population surpassing 932,546, Edmonton is a diverse and multicultural city. Its populace is a blend of numerous ethnicities including English, Scottish, Irish, German, Ukrainian, and First Nations.
Cultural & Artistic Landscape in Edmonton
Edmonton is a pulsating center of culture and arts. The city hosts over 30 festivals annually, such as the renowned Edmonton International Fringe Theatre Festival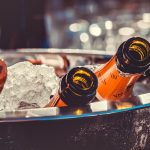 The Historical Significance of Edmonton International Fringe Theatre Festival For more than four decades, the Edmonton International Fringe Theatre Festival has been an essential part of Canada's cultural landscape. Founded in 1982, this annual event has grown to become North America's largest and longest-running fringe festival. Its historical significance lies in its dedication to providing a platform for alternative and..., which is the second-largest of its kind worldwide. Museums like the Royal Alberta Museum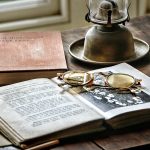 The Historical Significance of the Royal Alberta Museum The Royal Alberta Museum, located in Edmonton, Alberta, holds a significant place in Canada's cultural landscape. With its diverse collection and dedication to preserving and interpreting Alberta's history, it serves as a gateway to the province's past. Established in 1967, the museum has played an integral role in fostering a sense of... and Art Gallery of Alberta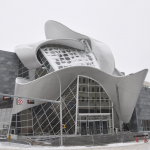 Discovering the Art Gallery of Alberta Located in the heart of downtown Edmonton, the Art Gallery of Alberta stands as a testament to the vibrant artistic scene in Canada. Established in 1924, this iconic landmark has emerged as one of the most renowned cultural institutions in the country. With its rich history, breathtaking architecture, and enchanting art collections, the gallery... offer insight into local historical artifacts and contemporary art. Performance venues like the Winspear Centre for Music and the Citadel Theatre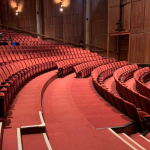 The Historical Significance of Citadel Theatre The Citadel Theatre, located in Edmonton, Alberta, holds a special place in Canadian history. Built in 1929, the theatre is a testament to the vibrant arts scene that has thrived in the region for decades. Initially, it operated as a cinema, showcasing the latest films and providing entertainment to the growing community. However, in... contribute to the city's dynamic artistic scene.
Educational & Research Facilities
Edmonton boasts some of the finest Canadian academic and research institutions. The University of Alberta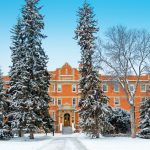 The Historic Significance Nestled in the heart of Edmonton, Alberta, stands the prestigious University of Alberta. Established in 1908, this educational institution holds immense historical significance as one of the oldest and most renowned universities in Canada. From its humble beginnings as a small college, it has evolved into a sprawling campus known for its excellence in academics and research...., established in 1908, is a leading public research university internationally recognized for its excellence in the humanities, sciences, creative arts, business, engineering, and health sciences. Libraries such as Edmonton Public Library, with its main library housed in the modern Stanley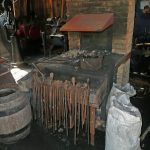 Stanley Origins & Evolution Stanley is a quaint town situated in New Brunswick, Canada. Named after Lord Stanley, the 14th Earl of Derby who later became the Prime Minister of the United Kingdom, the town has a rich historical background. It was established in the late 1830s as a forestry area and was valued for its abundance in timber resources.... Milner Library downtown, contribute to Edmonton's rich intellectual environment.
Edmonton's Highlights & Recreation
When it comes to natural beauty and outdoor recreation, the city offers the stunning scenic River Valley Park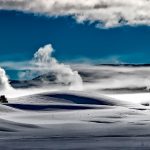 The Historical Significance of River Valley Park As you step foot into River Valley Park, you are transported back in time to an era where nature and history intertwined seamlessly. Established in 1904, this sprawling park is not only one of Canada's oldest urban parks but also a testament to Edmonton's rich history. The park played a vital role in..., North America's most extensive urban park, ripe for hiking and cycling. The Muttart Conservatory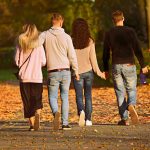 The History and Significance of Muttart Conservatory Nestled in the bustling city enclave of Edmonton, Alberta, the Muttart Conservatory unfolds as a sublime expression of botanical beauty and architectural magnificence. It traces its humble origins to the year 1976, the vision of city officials and the generosity of the Muttart family, prominent philanthropists dedicated to enriching Alberta's cultural fabric. This..., renowned for its pyramid-shaped greenhouses, is another gem. Edmonton also houses the iconic West Edmonton Mall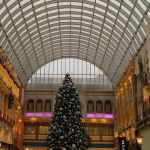 The Iconic Symbol of Canadian Pride: West Edmonton Mall Nestled in the heart of Canada's Festival City lies the quintessential symbol of Canadian pride and ingenuity: the West Edmonton Mall. This modern marvel does not simply house a plethora of retail stores; it's a veritable microcosm of Canada's diversity, a testament to architectural splendor, and, above all else, an unrivalled..., which was once the world's largest mall, and the landmark 'Ice District' with its gleaming skyscrapers.
Commerce & Conveniences
Edmonton's commerce scene is thriving. Whyte Avenue in Old Strathcona region boasts independent shops, boutiques, and bakeries, offering a unique shopping experience. Major banks and postal services are scattered conveniently throughout the city. Every season, various malls and markets, such as the Edmonton City Centre and Kingsway Mall, host sales catering to a range of consumer needs.
Transport & Connectivity
Edmonton's transport system is efficiently organized, dominated by bus and light rail transit (LRT) services. Edmonton Transit Service (ETS) provides comprehensive public transportation. Moreover, the city's international airport, Edmonton International Airport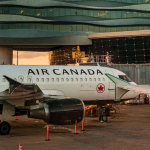 The Historical Significance of Edmonton International Airport Come be a part of the living history at Canada's Edmonton International Airport. Opening its doors for the first time in 1960, this facility has served as a gate to the sky for countless passengers and transport operations. Over the years, it's seen immense growth, playing a critical role in Alberta's economic growth..., offers flights to numerous destinations around the globe. It also hosts multiple cab, ride-sharing, and bike-sharing services for comfort and convenience.
Sports Facilities
Edmontonians are sports enthusiasts. The remarkable Rogers Place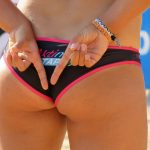 The Historical Significance of Rogers Place Rogers Place, located in Edmonton, Alberta, holds a deep historical significance for Canada. Since its grand opening in September 2016, this magnificent sports and entertainment venue has become an integral part of Canada's cultural fabric. With a seating capacity of over 18,500, it has played host to numerous memorable events, from thrilling NHL hockey..., home to the Edmonton Oilers hockey team, and Commonwealth Stadium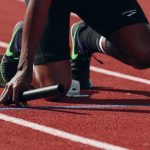 Unveiling the Historical Significance Nestled in the bustling city of Edmonton, Alberta, Commonwealth Stadium stands tall as a symbol of history and community pride. Since its inauguration on August 10, 1978, this architectural masterpiece has witnessed countless memorable moments in Canadian sports history. As the host venue for numerous iconic events, including the FIFA Women's World Cup and the Grey..., hosting the CFL's Edmonton Eskimos, are top-rate sports facilities offering spectacular games and entertainment.
Traveler's Final Take
With its rich history, dynamic cultural scene, and excellent facilities, Edmonton offers tourists a unique and deeply satisfying experience. It's a city of diversity and unity, where history and modernity intermingle, where city life meets natural wonder, and where sports and arts thrive side by side.
Must-Visit Spots in Edmonton
Edmonton International Fringe Theatre Festival
Royal Alberta Museum
Art Gallery of Alberta
Winspear Centre for Music
Citadel Theatre
University of Alberta
Stanley Milner Library
River Valley Park
Muttart Conservatory
West Edmonton Mall
'Ice District'
Whyte Avenue Shops in Old Strathcona
Edmonton City Centre
Kingsway Mall
Edmonton International Airport
Rogers Place
Commonwealth Stadium