The Historical Significance of Dalhousie University
Dalhousie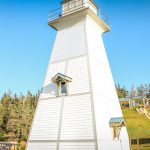 Dalhousie Origins & Evolution Named after the 19th-century British Governor-General the Earl of Dalhousie in 1875, Dalhousie is an idyllic waterfront town located in New Brunswick, Canada. This coastal town was once considered New Brunswick's main business hub, with several lumber mills and shipping companies establishing their operations there. Despite economic downturns, Dalhousie managed to sustain its charm, reinventing itself... University, located in Halifax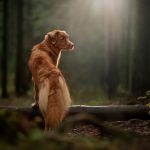 Halifax Origins & Evolution Starting from its initial formation in 1749, the city of Halifax in Canada is infused with a rich history and has flourished into a thriving metropolis. The city was established by British General Edward Cornwallis who aimed to create a military outpost to defend British interests against the French and First Nations. With the advent of..., Nova Scotia, is not only one of Canada's oldest universities but also holds significant historical importance. Founded in 1818, it was established as a nonsectarian college dedicated to providing education to all, regardless of religious affiliation. This inclusive approach was groundbreaking at the time and contributed to Dalhousie's reputation as a progressive institution. Throughout its two centuries of existence, Dalhousie has played a crucial role in shaping Canada's educational landscape and has produced numerous prominent alumni who have made significant contributions to various fields.
The campus itself is a testament to the university's rich history. Walking through its tree-lined pathways, visitors can still see several iconic heritage buildings that have been meticulously maintained over the years. The centerpiece is the historic Henry Hicks Academic Administration Building, constructed in the Neoclassical architectural style. With its grand columns and intricate detailing, this magnificent structure evokes a sense of history and sophistication. Standing in its presence, one cannot help but feel transported back in time to the university's early days.
Architectural Beauty and Unique Features
Beyond its historical significance, Dalhousie University boasts architectural beauty that has captivated visitors for decades. The campus seamlessly blends historic structures with modern facilities, creating an aesthetically pleasing juxtaposition. From the majestic Gothic Revival-style Sir James Dunn Building to the modern glass facade of the McCain Arts and Social Sciences Building, the campus is a tapestry of architectural styles that showcases the evolution of design over time.
One of the most iconic features of Dalhousie is its stunning central quadrangle, known as the "Quad." This open green space, surrounded by beautiful buildings, serves as a hub of activity and gathering place for students and visitors alike. On a sunny day, you can find people lounging on the grass, studying under the shade of trees, or engaging in lively discussions. The Quad exudes a vibrant energy and epitomizes the sense of community that defines the Dalhousie experience.
Unique Experiences and Must-Visit Locations
Dalhousie University promises an array of unique experiences that should be at the top of every Canadian traveler's bucket list. The university's impressive library, the Killam Memorial Library, is a must-visit for book enthusiasts. With its vast collection of books and resources, stunning architecture, and peaceful reading rooms, it offers an ideal sanctuary for both studying and exploration.
Another highlight is the Dalhousie Arts Centre, a cultural hub that hosts an array of artistic performances throughout the year. From theater productions and dance recitals to musical concerts and art exhibitions, this vibrant venue offers an unforgettable opportunity to immerse oneself in Halifax's thriving arts scene.
Whether strolling through the historic campus, appreciating its architectural beauty, or engaging with the vibrant community, Dalhousie University presents an enchanting experience that caters to the intellect, the senses, and the spirit. For those seeking a deep dive into Canadian history, an appreciation for architectural marvels, or an opportunity to immerse themselves in a vibrant academic atmosphere, a visit to Dalhousie is an absolute must.