Saint-Constant Origins & Evolution
The story of Saint-Constant, a little gem in the southwestern part of Quebec, Canada, is steeped in history and gradual development. Its origins can be traced back to the first half of the 18th century when it was established as a Catholic Parish. Initially known for its agricultural capabilities, Saint-Constant evolved over time, embracing industrialization and urbanization to become the thriving city it is today. Foundational structures and historical buildings lining its streets bear testament to this journey.
The city features several historical sites, including the imposing Saint-Pierre-Apôtre Church, which dates back to 1787 and remains an integral part of the city's history. Over the years, Saint-Constant has come to be recognized for its unique blend of rural charm and urban advancements, a living ode to its history of evolution and growth.
City's Geography & Demography
Located about 15 kilometers south of Montreal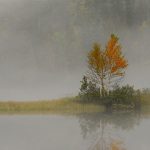 Montreal Origins & Evolution Montreal's rich history dates back to 1535 when the indigenous Iroquois people welcomed French explorer Jacques Cartier. Officially founded in 1642 by French settlers, the city rapidly developed into an essential hub for fur trading. Montreal's spectacular growth continued over the centuries, transforming this quaint outpost into a dynamic metropolis. Today, the city's deep-rooted history is..., Saint-Constant enjoys an enviable geographical position that attracts many visitors and potential residents. The city is lined by the beautiful St. Lawrence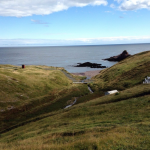 St. Lawrence Origins & Evolution Nestled in Canada's easternmost provinces, the precious gem that is St. Lawrence is imbued with a rich tapestry of history and development. It was reportedly founded in the 18th century, primarily as a fishing town due to its strategic location along the coast. The city's evolution has been largely dependent on its maritime roots, shaping... River to its east, offering stunning riverside views and leisure activities. The climate swings between humid summers and rather cold, snowy winters, a characteristic feature of Quebec's weather patterns.
A captivating demographic aspect of Saint-Constant is its dual linguistic culture. French and English coexist in harmony, contributing significantly to the city's multiculturalism. As of the 2016 census, Saint-Constant had a population of over 27,000, displaying a steady growth rate over the years.
Cultural & Artistic Landscape in Saint-Constant
Culturally rich and diverse, Saint-Constant offers a vibrant art scene reflected in its festivals, museums, theaters, and galleries. Notably, the city hosts the famous Exporail, the Canadian National Railway Museum, inviting visitors on a historical journey through Canada's rail history.
The city is also known for its annual Summer Festival, which attracts performers and spectators from the province and beyond. Theaters like La Maison de la culture de Saint-Constant offer numerous shows and performances throughout the year, while local art galleries showcase the artwork of local and visiting artists, encapsulating the city's artistic vigor.
Educational & Research Facilities
Saint-Constant takes great pride in its educational institutions. Several reputed primary and secondary schools offer quality education to the younger generations. The public libraries in the city, including the grand Bibliothèque Saint-Constant, serve as essential intellectual and cultural resources, contributing heavily to the city's embracing of knowledge and research.
To further expand its educational footprint, the city plan includes the development of more advanced facilities in the near future. This is a testament to Saint-Constant's commitment to providing quality education and fostering intellectual growth among its citizens.
Saint-Constant's Highlights & Recreation
An integral part of Saint-Constant's appeal lies in its landmarks and recreational spots. The city offers several beautifully designed parks, such as Parc régional Saint-Constant and Parc des Copains, serving as perfect places for both relaxation and exercise. Recreational Centre Monseigneur Pigeon hosts a variety of activities for citizens of all ages.
One must not miss the city's famous Prairie Wind Trail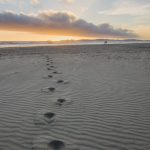 Trail Origins & Evolution The city of Trail, situated in British Columbia, Canada, holds a rich history that traces its roots to the 19th century. The city was founded by prospectors during the Gold Rush era, enticed by its bountiful deposits of minerals, mainly gold, silver, and copper. Later, the thriving mining industry prompted the construction of the Trail Smelter,..., a haven for biking and walking enthusiasts, providing panoramic views of Saint-Constant's urban and rural landscapes. These places collectively promote a healthy lifestyle and create social interaction opportunities for residents and visitors alike.
Commerce & Conveniences
Saint-Constant has seen significant advancements in its commercial sector, making it a one-stop location for residents' and visitors' requirements. A wide range of shops, supermarkets, and banks cater to the everyday needs of the people.
The city's postal services are highly efficient, managed by Canada Post. Seasonal sales and farmer's markets, such as Market Saint-Constant, present opportunities for local producers to connect directly with consumers, promoting local products and agribusiness.
Transport & Connectivity
Saint-Constant boasts an efficient public transportation system managed by the Réseau de transport métropolitain (RTM), providing seamless connectivity to different parts of the city and beyond. The Saint-Constant Train Station is a major transit hub, offering regular services to Montreal and other cities.
While the city does not have its own airport, Montreal's major airports are within an hour's drive, offering national and international connections for residents and visitors.
Sports Facilities
A city that endorses a balanced lifestyle, Saint-Constant houses several sports facilities and stadiums. The local community center, Complexe multifonctionnel, surroundings features numerous sports fields and facilities for football, baseball, tennis and more. The Centre aquatique, a well-maintained swimming complex, is perfect for swimming enthusiasts and offers lessons and practice hours for all ages.
Traveler's Final Take
Saint-Constant, with its historical heritage, cultural vibrancy, and unique blend of rural charm and urban advancement, is a delightful place to explore. The city thus offers something special for every visitor, be it marveling at the historical architecture, indulging in various recreational activities, or simply soaking in the tranquil surroundings. The welcoming nature of the locals, along with an assortment of conveniences and facilities, makes Saint-Constant an attractive consideration for living or visiting.
Must-Visit Spots in Saint-Constant: Saint-Pierre-Apôtre Church, Exporail, La Maison de la culture de Saint-Constant, Bibliothèque Saint-Constant, Parc régional Saint-Constant, Parc des Copains, Recreational Centre Monseigneur Pigeon, Prairie Wind Trail, Market Saint-Constant, Saint-Constant Train Station, Complexe multifonctionnel, Centre aquatique.