Dollard-des-Ormeaux Origins & Evolution
Dollard-des-Ormeaux, often abbreviated as DDO, is a stunning suburb located on the island of Montreal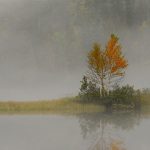 Montreal Origins & Evolution Montreal's rich history dates back to 1535 when the indigenous Iroquois people welcomed French explorer Jacques Cartier. Officially founded in 1642 by French settlers, the city rapidly developed into an essential hub for fur trading. Montreal's spectacular growth continued over the centuries, transforming this quaint outpost into a dynamic metropolis. Today, the city's deep-rooted history is..., in southwestern Quebec, Canada. Founded in 1924 and incorporated as a city in 1960, it was named after the French martyr Adam Dollard des Ormeaux, a heroic figure celebrated for his defense against the Iroquois at the Long Sault in 1660. The city experienced a rapid evolution post-World War II as a residential suburban area for those working in Montreal. Despite amalgamation with Montreal in 2002, a 2004 demerger movement led to it regaining its status as an independent city. Today, DDO is renowned for its diverse communities, green spaces, excellent education, and community-driven festivals.
City's Geography & Demography
Situated around 20 kilometers west of downtown Montreal, Dollard-des-Ormeaux spans an area of 15.01 square kilometers. It predominantly enjoys a humid continental climate featuring distinct Winter and Summer seasons. The demographic character of DDO is quite diverse, with a population of around 50,000 residents. English and French are heavily spoken, representing the contiguous cultural oscillation between Anglophone and Francophone societies.
Cultural & Artistic Landscape in Dollard-des-Ormeaux
Dollard-des-Ormeaux is rich in cultural programs and hosts several artistic events. The city's Civic Centre homes local art galleries that showcase Canadian and international artists, and the Community Centre is a hive of activity with programs and events for all ages. Dollard-des-Ormeaux hosts popular festivals such as Concerts in the Garden and Canada Day celebrations, featuring exciting musical performances, fireworks, and a wealth of diverse culinary experiences.
Educational & Research Facilities
Dollard-des-Ormeaux boasts an excellent educational framework. Its public library, a modern architectural marvel, provides ample resources for learning and researching. It is also home to West Island College, a prestigious private secondary institution, and a variety of well-equipped elementary and high schools. The city cultivates a strong emphasis on education and continued learning, contributing to a multicultural intellectual vibe in DDO.
Dollard-des-Ormeaux's Highlights & Recreation
Dollard-des-Ormeaux is a haven for nature and sports lovers alike. Centennial Park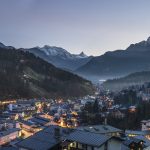 A Storied Past: The Historical Significance of Centennial Park Named in honor of Canada's centennial in 1967, Centennial Park illustrates the country's rich history and evolution over time. A living testament to Toronto's commitment to preservation, the park stretches over an expansive 525 acres and was unveiled to commemorate the country's 100th birthday. Venturing through the serene environs, it is..., a large urban park, features a tranquil lake, walking trails, sports facilities, and a chalet. The city is also home to the charming Edward Janiszewski Park, profuse with natural beauty. In addition, the Aquatic Centre and outdoor pool make summertime a delight for residents and tourists alike.
Commerce & Conveniences
The commerce in DDO is quite dynamic, with a variety of stores, shops, and boutiques fulfilling daily needs and also offering upscale conveniences. The city houses the popular shopping center, the 'Marché de l'Ouest,' featuring gourmet food shops, fine dining, and valuable goods. Financial institutions, postal services, and festive seasonal sales add to the city's vibrant commerce.
Transport & Connectivity
Dollard-des-Ormeaux boasts excellent transport connectivity, making travel convenient for both residents and tourists. The city is well served by major bus routes that connect it to Montreal's central areas and respective metro stations. The close proximity to Pierre Elliott Trudeau Airport provides easy accessibility for international and domestic flights. Moreover, the city has well-planned roads and numerous bike paths bolstering its connectivity.
Sports Facilities
Dollard-des-Ormeaux houses a spectrum of sports facilities, enthusiastically catering to sports-loving residents. The Civic Centre is home to the Dollard-des-Ormeaux Seniors Club and the Dollard Centre for the Arts. Soccer fields, tennis courts, skating rinks, and a bowling green can be found around the city, offering residents the opportunity to engage in various sports.
Traveler's Final Take
Dollard-des-Ormeaux, with its cultural charm, multifaceted amenities, and a harmonious blend of urban-elegance stitched with residential comfort and neighborliness, offers a memorable visit. Whether you are drawn by the events, the educational opportunities, the shopping experiences, or the parks, you are sure to find Dollard-des-Ormeaux a place worth exploring.
Must-Visit Spots in Dollard-des-Ormeaux
Civic Centre
Public library
West Island College
Centennial Park
Edward Janiszewski Park
Aquatic Centre
Marché de l'Ouest
Pierre Elliott Trudeau Airport
Dollard Centre for the Arts