Lincoln Origins & Evolution
Located in the southernmost part of the Niagara region in Ontario, Canada, Lincoln is a town steeped in history and charm. In 1792, it welcomed its first settlers, primarily consisting of United Empire Loyalists and migrant families searching for a new home. Officially established as a town in 1970 combining smaller townships, Lincoln has maintained a storybook allure while dynamically progressing with the changing times.
Lincoln's evolution can be best witnessed in its economic development. From being a primarily agricultural and farming community, the town is now renowned for its flourishing wine industry, nurseries, and light industrial businesses, aptly showcasing its dramatic transformation from yesteryears to a modern hub of business and culture.
City's Geography & Demography
Lincoln is situated in the heart of the Niagara Region, nestled between the southern shores of Lake Ontario and the Niagara Escarpment. This geographical situation blesses it with a unique microclimate ideal for grape-growing, which explains its fame as a wine region.
Lincoln enjoys a relatively temperate climate, with warm summers and mild winters. The town's population, as per the 2016 Census, is just shy of 24,000 residents. Its inhabitants enjoy a peaceful small-town vibe amidst natural beauty and urban conveniences.
Cultural & Artistic Landscape in Lincoln
Lincoln's cultural canvas boasts a rich tapestry of events, museums, theaters, and galleries. The Jordan Village, located at the town's core, celebrates the annual Winter WineFest, charming wine aficionados from all corners. Lincoln Museum & Cultural Centre is a treasure trove of local history, art, and culture.
Complementing the city's in-house talent is The Twenty Valley Theatre Company, revered by locals and tourists alike for its outstanding performances. The Lincoln Art Studios offer art enthusiasts an immersive experience in creativity with their eclectic gallery and workshops.
Educational & Research Facilities
Lincoln is home to several reputable educational institutions and boasts a highly literate population. The numerous public schools under the District School Board of Niagara provide quality education serving the town's younger generation.
Moreover, Lincoln houses the Cool Climate Oenology and Viticulture Institute (CCOVI) at Brock University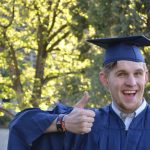 A Timeless Seat of Learning: Brock University's Historical Significance Located in the vibrant city of St. Catharines, Ontario, Brock University has a rich history that matches the cultural heritage of the region. Established in 1964, the institution is named in honor of Major General Sir Isaac Brock, a hero of the War of 1812. Brock University was born out of..., offering advanced research facilities dedicated to the study of cooler climate grapes and wine. Its libraries also serve as vital knowledge hubs, fostering a culture of intellectual growth and community engagement.
Lincoln's Highlights & Recreation
In terms of landmarks, Lincoln's proudest features lie in its natural beauty, including the magnificent Ball's Falls, a scenic two-tiered waterfall that's a part of the Niagara Escarpment. The Charles Daley Park on the lake shores is a perfect spot for family picnic and summer concerts.
Speaking of recreation, Lincoln's Twenty Valley Golf & Country Club offers a challenging course for seasoned golfers. The numerous trails weaving throughout the town, such as the Bruce Trail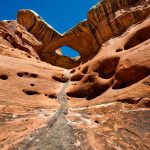 Introduction Stretching over a magnificent 900km from Niagara to Tobermory, the Bruce Trail is one of Canada's most iconic natural and historical landmarks. It's not just a hiking trail—it's a journey through a succession of stunning landscapes, diverse ecosystems, and a rich tapestry of history that demonstrates the resilience of nature and the shared determination of those who helped create... and the Twenty Mile Creek Trail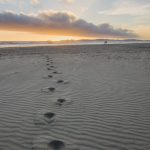 Trail Origins & Evolution The city of Trail, situated in British Columbia, Canada, holds a rich history that traces its roots to the 19th century. The city was founded by prospectors during the Gold Rush era, enticed by its bountiful deposits of minerals, mainly gold, silver, and copper. Later, the thriving mining industry prompted the construction of the Trail Smelter,..., provide excellent options for hiking and exploring the area's abundant natural beauty.
Commerce & Conveniences
Lincoln is dotted with a wide array of shops ranging from quaint local artisans to popular chains. The Jordan Village Shopping District is particularly notable, offering everything from fine art and boutique clothing to premier wine.
In terms of services, the town boasts several banks and postal services that add to the convenience of residents and visitors alike. Lincoln also holds seasonal farmers' markets, where local produce and artisanal goods are up for grabs, making it a shopper's delight.
Transport & Connectivity
Lincoln enjoys robust connectivity with public transit systems managed by Niagara Region Transit. The town affords easy access to significant highways connecting to Toronto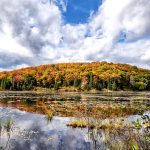 in this paragraph summarize the city highlights and end with a list "Must-Visit Spots in Toronto". Toronto Origins & Evolution Toronto, Canada's largest city, can trace its roots back to the late 18th century. Originally known as Fort York, it was established by the British as a strategic location during the American Revolutionary War. Despite changes and challenges, Toronto swiftly... and the United States. Furthermore, it's proximate to the Niagara District Airport and Hamilton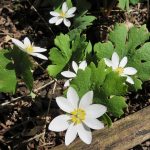 Hamilton Origins & Evolution Hamilton, often known as "Steeltown" due to its dominant steel and manufacturing sectors, is a city rich with history. Founded by George Hamilton in 1816 following the War of 1812, it quickly became a prominent industrial centre due to its strategic location at the western end of the Niagara Peninsula. Notably, the city was home to... John C. Munro International Airport, adding an extra layer of connectivity for international travellers.
Sports Facilities
A town with a strong community spirit, Lincoln makes ample provision for sports and fitness enthusiasts. The Fleming Centre, a multipurpose community hub, includes a NHL-sized skating rink and a walking track. Additionally, Lincoln houses several outdoor sports facilities, including tennis courts and soccer fields, ensuring a lively sports culture.
Traveler's Final Take
A visit to Lincoln is a delightful surprise package. Be it its history, its natural splendor, its thriving wine industry, or its appeal as a shopping destination, Lincoln impressively balances rustic charm with urban sophistication, making it a must-visit spot in the heart of the Niagara region.
Must-Visit Spots in Lincoln
Jordan Village
Lincoln Museum & Cultural Centre
The Twenty Valley Theatre Company
Lincoln Art Studios
Cool Climate Oenology and Viticulture Institute (CCOVI), Brock University
Ball's Falls
Charles Daley Park
Twenty Valley Golf & Country Club
Twenty Mile Creek Trail
Jordan Village Shopping District
Fleming Centre