Guelph/Eramosa Origins & Evolution
Immersed in a rich history, Guelph/Eramosa stands unique and proud amid the other beautiful municipalities of Ontario, Canada. Initially, the region was inhabited by indigenous people until European settlers, most notably the Scottish, found their place here by the early 19th century. The town of Guelph was officially founded in 1827, whereas Eramosa was created by provincial statute in 1851. The history of these two areas tells tales of intricate developments, characterized by cultural amalgamation and economic growth.
Over the years, Guelph and Eramosa united, integrating the charm of small-town life with the benefits of city living. Guelph/Eramosa evolved into a thriving region known for its agricultural roots, vibrant arts scene, and cooperative nature, reflecting the ideals of John Galt, who founded Guelph along the Speed River – a place where community spirit and forward-thinking innovation comfortably coexist.
City's Geography & Demography
Guelph/Eramosa is located in Wellington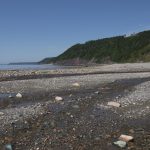 Wellington Origins & Evolution The picturesque city of Wellington, located in Prince Edward County, Ontario, Canada, reveals a fascinating history. Founded in the 18th century, it has flourished into an appealing destination while retaining its original charm and serenity. Evidence of its past lives on in the beautiful architecture seen throughout the town, including the charming Drake Devonshire, a historic... County, Southeast of Ontario. It lies along the Speed River and the Eramosa River, which offer up stunning natural vistas. This region is characterized by a humid continental climate, presenting warm summers and cold winters.
With diverse residents forming a melting pot of cultures, Guelph/Eramosa has a population of around 13,000. The constituents showcase an eclectic mix of old-world charm and modernism. The population's median age reflects a young and dynamic community, brimming with energy and innovative ideas.
Cultural & Artistic Landscape in Gurlph/Eramosa
Energetic festivals, cultural exhibitions, and the performing arts are constant in Guelph/Eramosa's artistic and cultural landscapes. Events like the Hillside Festival celebrate diverse music styles, while the Eden Mills Writers' Festival features Canadian literary talents. The Guelph Civic Museum and McCrae House chronicle the region's history and its contributions to the world.
Art lovers will be fascinated by the Art Gallery of Guelph, which brims with significant Canadian and international works. The River Run Centre, a premier venue for performances and events, is another testament of the city's dedication to the arts, bringing in local and international talents for unforgettable shows.
Educational & Research Facilities
Education and research are held in high regard in Guelph/Eramosa. The University of Guelph, renowned for its innovative research and various programs, is a prestigious educational institution in the region. In addition, Guelph Public Library offers numerous resources and programs for all ages, embodying the spirit of lifelong learning within the community.
Guelph/Eramosa's Highlights & Recreation
From historical landmarks like the old City Hall, built in the 1850s, to recreational destinations like Riverside Park and the Royal City Park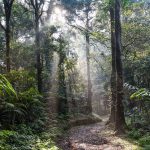 A Monumental Journey Through Time This Canadian beacon of historical significance, City Park, invites visitors into the heart of its rich legacy. While enjoying a panoramic embrace of lush landscapes surrounded by urbanized modernity, it's easy for one to downfall into a welcoming sense of timelessness. Originally constructed in the late 19th century, City Park serves as a testament to..., Guelph/Eramosa has much to offer. Nature lovers will relish the expansive trails and outdoor activities available at the Guelph Lake Conservation Area and the Rockwood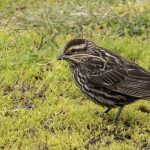 Rockwood Origins & Evolution Rockwood, officially known as the Village of Rockwood, comes with a rich heritage dating back to its founding in 1821. Established originally by Scottish settlers, it has continually grown and evolved over the centuries, becoming a vibrant community steeped in historical charm. Early industries fueling Rockwood's growth included limestone quarrying and farming, which have left behind... Conservation Area.
Commerce & Conveniences
Various local shops, boutiques, and markets filled with farm-fresh products epitomize Guelph/Eramosa's charm. Old Quebec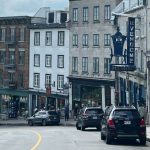 The Historical Significance of Old Quebec Nestled on the banks of the majestic St. Lawrence River, Old Quebec stands as a living testament to Canada's rich history. Founded by French explorer Samuel de Champlain in 1608, this UNESCO World Heritage Site is the oldest walled city in North America. The narrow cobblestone streets, fortified stone walls, and charming colonial architecture... Street Shoppes, a beautiful indoor shopping and business centre, provides a unique shopping experience. The community's banking system, postal services, and seasonal sales support the area's thriving local economy.
Transport & Connectivity
With a fully integrated transit system including buses and trains, Guelph/Eramosa ensures hassle-free commuting for its residents and visitors. Additionally, the presence of reliable taxi services and bike lanes proves its dedication to sustainable travel options. Guelph Airport serves as the main aviation hub.
Sports Facilities
Guelph/Eramosa hosts diverse sports facilities, including the Sleeman Centre, a multi-purpose arena, and the Guelph Lakes Golf & Country Club for golf enthusiasts. The city also caters to various sporting events and activities, fostering a healthy lifestyle amongst its inhabitants.
Traveler's Final Take
Guelph/Eramosa perfectly amalgamates small-town charm with modern city amenities. Its rich heritage, cultural diversity, and admirable spirit of community involvement make it a must-visit. Its vast horizons promise unique experiences and endless discoveries, capturing the hearts of those who venture within its bounds.
Must-Visit Spots in Guelph/Eramosa
Hillside Festival
Art Gallery of Guelph
The River Run Centre
The University of Guelph
Old Quebec Street Shoppes
The Sleeman Centre
Guelph Civic Museum
Guelph Lake Conservation Area
Riverside Park
Rockwood Conservation Area