Grand Bay-Westfield Origins & Evolution
Born of the amalgamation of the town of Grand Bay and the neighbouring town of Westfield in 1998, Grand Bay-Westfield serves as a testament to collective growth and integrated development. The town had its origins entrenched in the history of settlement in New Brunswick, with each of the towns, namely, Grand Bay and Westfield charting distinct historical trajectories with diverse industrial backgrounds in lumbering, farming, shipbuilding, and tourism.
The unification of the two towns triggered an era of expansion, witnessing exponential increases in population and infrastructure. The personality of Grand Bay-Westfield seems to have imbibed the character of both its parental towns, maintaining a charming blend of heritage appeal and modern amenities.
City's Geography & Demography
The town is strategically positioned along the western bank of the Saint John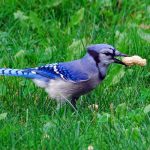 Saint John Origins & Evolution Saint John, located in the heart of the Bay of Fundy in the province of New Brunswick, is Canada's oldest incorporated city and one of its spectacular urban gems. The story of Saint John dates back to 1604 when it was first discovered by French explorers, being officially established as a city in 1785. Its... River, providing breathtaking views of the water body and the abundant natural resources it supports. It rests in the southern part of the Canadian province, New Brunswick, and is part of the Greater Saint John region.
The demography of Grand Bay-Westfield is as diverse as the landscape it occupies. As per the most recent census, it has a population of approximately 5000, with a balanced age demographic and a healthy mix of cultures, indicative of a vibrant and welcoming community living in harmony with its surroundings.
Cultural & Artistic Landscape in Grand Bay-Westfield
While Grand Bay-Westfield may not have the high-profile cultural institutions found in larger cities, it is rich in local heritage and folklore. The town boasts a community hall which hosts various events and performances, showcasing local artistry and talent.
The town comes alive during the annual River Valley Festival, a celebration of music, art, and community spirit that encapsulates the town's cultural ethos. Within the town, you can find local artisans presenting everything from handmade crafts to home-baked goods, painting a vivid picture of their creative acumen and artistic flair.
Educational & Research Facilities
Grand Bay-Westfield is home to several reputed schools, offering comprehensive education services that cater to the diverse needs of the community. The town takes pride in its Westfield Elementary School and Inglewood School, ensuring quality education for its young residents.
In terms of libraries, Grand Bay-Westfield offers a well-stocked local public library, providing an enriched literary environment for knowledge seekers. The town, though small, has created an ecosystem that fosters a love for learning and research.
Grand Bay-Westfield's Highlights & Recreation
For nature and adventure lovers, there are numerous parks dotted around town like Wolastoq Park and Brundage Point River Centre. These spaces provide serene environments to unwind and engage in recreational activities like walking, hiking, and bird-watching.
The stunning Saint John River serves as a natural attraction, offering opportunities for boating, fishing, and more, thereby providing a refreshing escape from the hustle and bustle of daily life.
Commerce & Conveniences
Small local businesses, restaurants, and stores constitute the majority of commerce in Grand Bay-Westfield. From grocery shops to boutique establishments, the local commerce landscape caters to the immediate needs of the community without compromising its small-town charm.
Transport & Connectivity
For transportation services, the Saint John Transit Commission provides regular bus services, connecting Grand Bay-Westfield to the other regions of Greater Saint John. Besides the convenience of road connectivity, the Saint John Airport located a short distance away offers broader regional and national connections.
Sports Facilities
In terms of sports amenities, Grand Bay-Westfield possesses sports fields, tennis courts, and a lawn bowling green. A community spirit thrives here, with local sports teams participating in regional leagues promoting a healthy and active lifestyle.
Traveler's Final Take
A visit to Grand Bay-Westfield promises charming vistas, tranquil landscapes, and an enticing blend of historical heritage with modern amenities. This small Canadian town encapsulates the beauty of its natural environment, friendly community, and assessed city-like conveniences, making it a must-visit township for people seeking a refreshing break from their routine.
Must-Visit Spots in Grand Bay-Westfield:
Westfield Elementary School
Inglewood School
Grand Bay-Westfield Public Library
Wolastoq Park
Brundage Point River Centre
Saint John River
Grand Bay-Westfield, in essence, portrays a simple lifestyle immersed in an ecosystem that cherishes its heritage, values education, encourages sports, and nurtures its businesses, making it a delightful place to live, work, and visit.