Irishtown-Summerside Origins & Evolution
The Canadian town of Irishtown-Summerside has a rich and sustained history that traces back to its founding in the late 19th century. Established by a group of Irish immigrants, which inspired its name, the town has since evolved into a vibrant community fused with a unique mix of cultures. This industrious spirit has remained a cornerstone of Irishtown-Summerside, evident in the very structure of its well-preserved buildings, which stand as endearing markers of the years gone by.
Through the distinct echelons of time, Irishtown-Summerside has seen extensive developmental changes both structurally and economically. The town has increasingly become a repository of significant infrastructural projects that attest to its progress. Today, Irishtown-Summerside stands as an emblem of resilience and growth in the heart of Canada.
City's Geography & Demography
Nestled within the famous bay of islands in the western Newfoundland and Labrador province, Irishtown-Summerside is blessed with a spellbinding geography. Its location gifts it a favorable cool temperate climate, being shielded by the Long-Range Mountains, the most extensive mountain range in the Atlantic region of Canada. The demographic composition of Irishtown-Summerside presents a vibrant snapshot of diversity featuring a mix of cultures.
With a population of just over 1300 residents according to the 2016 census, Irishtown-Summerside remains a small but tightly knit community. The town presents an age distribution that is relatively even with families, young professionals, and the elderly cohabiting the serene locales.
Cultural & Artistic Landscape in Irishtown-Summerside
Given its unique blend of cultures, Irishtown-Summerside boasts a vibrant cultural and artistic landscape. The town annually hosts a variety of events that offer an insight into the heart of its rich culture. The Summer Heritage Festival is loved by locals and tourists alike, where traditional Irish music, dance, and arts steal the spotlight.
Although Irishtown-Summerside does not possess any standalone museums, several art galleries dot the town, exemplifying the remarkable artistic prowess of its inhabitants. The Nancy Anne Art Gallery and the Anchorage are two of the most prominent galleries offering a diverse array of local and Canadian art.
Educational & Research Facilities
While Irishtown-Summerside may not be a big educational hub like other Canadian cities, it boasts of quality education and research facilities. The Irishtown-Summerside Elementary School offers a solid base for early learning. For higher education, students often move to larger nearby cities like Corner Brook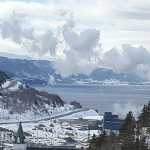 Corner Brook Origins & Evolution The city of Corner Brook can trace its origins back to the 18th century, founded as a fishing outpost by the European settlers. Over the years, the city has seen significant development, particularly during the 1920s when the pulp and paper industry took root. The establishment of the Corner Brook Pulp and Paper Mill in.... However, the community does benefit from research projects, especially those focused on environmental sciences, facilitated by Memorial University of Newfoundland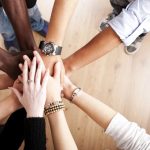 Introduction: A Journey Through Memorial University As you step foot onto the grounds of Memorial University of Newfoundland, you are immediately drawn in by the rich history and architectural beauty that envelops every corner of this iconic landmark. Located in St. John's, Newfoundland and Labrador, Memorial University holds a special place in the hearts of Canadians, representing not only a....
Irishtown-Summerside's Highlights & Recreation
Tourists visiting Irishtown-Summerside are spoilt for choice, thanks to its gorgeous natural settings and lush parks. The Indian Head Park, renowned for its hiking trails and river views, showcases the best of the Canadian landscape.
The Irishtown Nature Park is another beautiful retreat that offers peace, tranquility, and an up-close look at Canada's diverse flora and fauna. This park also features some great picnic spots, making it an ideal place for family gatherings and camping.
Commerce & Conveniences
Irishtown-Summerside may be a small town, but it boasts a close-knit commercial hub that caters to the needs of residents and tourists. Convenience stores like Irishtown Mini Mart stock a range of necessary day-to-day items. Banks, postal services, and seasonal sales also make up the town's commercial landscape, providing a seamless living experience for its residents.
Transport & Connectivity
Irishtown-Summerside is conveniently located, with easy access to Corner Brook city making it a well-connected town. Furthermore, the Deer Lake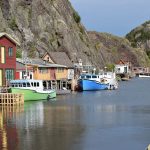 Deer Lake Origins & Evolution Nestled in a picturesque setting, Deer Lake, a small progressive community in Newfoundland and Labrador, Canada, holds a rich history tracing back to the 1800s. Originally known as Second Pond, it was incorporated as Deer Lake in 1925 owing to the abundant deer population. Historically, Deer Lake has thrived predominantly in the logging and paper... Regional Airport is just a short drive away, offering a handful of direct flights to and from several Canadian cities. The local bus system is also reliable, with regular services to neighboring areas.
Sports Facilities
For a town of its size, Irishtown-Summerside is well-equipped with sports facilities, with the Summerside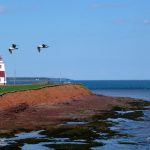 Summerside Origins & Evolution Nestled in the heart of Prince Edward Island, the city of Summerside narrates stories of an old yet ever-evolving Canadian culture. Named after Summerside House, the home of Sir Samuel Cunard, Summerside was incorporated as a town in 1877. The steady, pioneering spirit of its founders laid the groundwork for what has grown into a prosperous... Sport Complex being a popular spot for both local and visiting sports enthusiasts. The municipal park also houses a few well-maintained soccer fields and walking tracks, contributing to the town's overall focus on health, fitness, and recreation.
Traveler's Final Take
If you long for a whirlwind tour of a traditional Canadian town infused with an Irish vibe, Irishtown-Summerside is the place to be. The town encapsulates the peace and tranquility of small-town life, coupled with vibrant festivals, breathtaking landscapes, and warm hospitality—providing an unparalleled experience.
Must-Visit Spots in Irishtown-Summerside
Indian Head Park
Irishtown Nature Park
Nancy Anne Art Gallery
The Anchorage
Irishtown Mini Mart
Summerside Sport Complex