Saint John Origins & Evolution
Saint John, located in the heart of the Bay of Fundy in the province of New Brunswick, is Canada's oldest incorporated city and one of its spectacular urban gems. The story of Saint John dates back to 1604 when it was first discovered by French explorers, being officially established as a city in 1785. Its rich history is palpable, with an architectural tapestry reflecting waves of immigration, the great fire of 1877, and the area's maritime heritage. The city has evolved into a vibrant hub, known for its amazing natural wonders, charming heritage streets, unique art scene, and inviting Maritime hospitality.
City's Geography & Demography
Saint John is located along the north shore of the Bay of Fundy at the mouth of the Saint John River. Known for its unique climate, Saint John experiences the cool summer subtype of the humid continental climate, resulting in mild summers and snowy winters. The city is home to about 70,000 inhabitants who love their city's beautiful coastline, lush parks, and rich culture―further enriched by a significant share of immigrants from over 50 countries, resulting in a diverse cultural mosaic.
Cultural & Artistic Landscape in Saint John
Saint John is a hotbed of culture and art, boasting a bustling schedule of festivals and events year-round. Chief among these is the Festival by the Sea, which celebrates Saint John's maritime heritage with food, music, and dance. The city is also rich in museums, like the New Brunswick Museum, showcasing local history and biodiversity. The Saint John Arts Centre is a hub for painters and craftspeople, while the Imperial Theatre, a restored early 20th century playhouse, offers live performances.
Educational & Research Facilities
Saint John is known for its robust educational sector, housing the University of New Brunswick Saint John Campus and the New Brunswick Community College. The city envisions itself as a knowledge hub with the Saint John Free Public Library serving as a major center for information and research. The city also houses the Dalhousie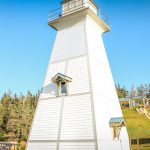 Dalhousie Origins & Evolution Named after the 19th-century British Governor-General the Earl of Dalhousie in 1875, Dalhousie is an idyllic waterfront town located in New Brunswick, Canada. This coastal town was once considered New Brunswick's main business hub, with several lumber mills and shipping companies establishing their operations there. Despite economic downturns, Dalhousie managed to sustain its charm, reinventing itself... Medicine New Brunswick, contributing to local biomedical research and education.
Saint John's Highlights & Recreation
Saint John offers a plethora of landmarks and recreational spots. A must-visit is the natural phenomenon known as the Reversing Falls Rapids, where the Bay of Fundy tides force the Saint John River to change its flow. For outdoor enthusiasts, Rockwood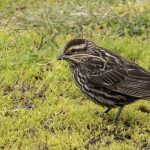 Rockwood Origins & Evolution Rockwood, officially known as the Village of Rockwood, comes with a rich heritage dating back to its founding in 1821. Established originally by Scottish settlers, it has continually grown and evolved over the centuries, becoming a vibrant community steeped in historical charm. Early industries fueling Rockwood's growth included limestone quarrying and farming, which have left behind... Park, one of Canada's largest urban parks, is an oasis of adventure and relaxation. And for history buffs, a stroll through the charming streets of Uptown reveals some of the city's oldest and most beautiful heritage buildings.
Commerce & Conveniences
The city's convenience and shopping scene range from the quintessential artisanal shops at the Old City Market, operating since 1876, to modern shopping complexes like Brunswick Square. A network of banks and postal services ensure economic transactions are smooth, while seasonal sales promise treasure hunts for shopaholics.
Transport & Connectivity
Saint John is well-connected locally and nationally through a network of highways, bus routes, and ferry services. The city also boasts an airport catering to both commercial and cargo services. Transit hubs in the central Uptown area ensure easy accessibility to all corners of the city.
Sports Facilities
Saint John isn't lacking in something for sports fans, with facilities like Harbour Station Arena providing a venue for a range of sports, including basketball and ice hockey. TD Station, an indoor stadium, is a hotspot for large scale sports events.
Traveler's Final Take
Saint John stands as a testament to Canada's rich past, as well as a beacon of cosmopolitan charm. Whether you're a lover of culture, a history buff, nature enthusiast, or a sports fan, the city offers unparalleled experiences for all.
Must-Visit Spots in Saint John
In conclusion, here is a litany of must-visit spots in Saint John:
1. **Reversing Falls Rapids**
2. **Rockwood Park**
3. **Uptown Saint John**
4. **New Brunswick Museum**
5. **Imperial Theatre**
6. **Saint John Arts Centre**
7. **Old City Market**
8. **Brunswick Square Shopping Centre**
9. **University of New Brunswick Saint John Campus**
10. **Saint John Free Public Library**
11. **Dalhousie Medicine New Brunswick**
12. **Saint John Airport**
13. **Harbour Station Arena**
14. **TD Station**