Logy Bay-Middle Cove-Outer Cove Origins & Evolution
Located on the eastern tip of the Avalon Peninsula in Newfoundland and Labrador, Logy Bay-Middle Cove-Outer Cove has developed a rich historical narrative. The area was initially discovered by European fishers in the late 15th century who valued its unique coastline. The distinctive trio of names signifies the three major settlements that formed the municipality. Folklore has it that "Logy Bay" comes from the French word "loge" referring to shelter, indicating the region's initial interaction with French seafarers.
The area expanded gradually with the arrival of Irish settlers in the 1700s and as a response to the prosperous fishing industries centered in Conception Bay, which it borders. Despite modern advancements, the town has preserved its charming rural essence.
City's Geography & Demography
The municipality of Logy Bay-Middle Cove-Outer Cove essential capitalizes on a magnificent coastal geography. Enveloped by rugged cliffs and overlooking the North Atlantic Ocean, the city is a picturesque amalgamation of serene beaches, natural beauty, and flourishing meadows, flowering with wild orchids.
The climate is predominantly temperate oceanic, with cool summers and slightly long winters. Its demographic profile outlines a predominantly Caucasian population of about 2,000 residents that are mostly of Irish descent, thereby mirroring Newfoundland's larger cultural composition.
Cultural & Artistic Landscape in Logy Bay-Middle Cove-Outer Cove
While Logy Bay-Middle Cove-Outer Cove may not bristle with classical theatres or grandiose museums, it is not void of a rich cultural tapestry. The town's unique heritage is passed down through oral histories, folklore, and communal gatherings. The St. Francis of Assisi Church, built by the Irish settlers, stands as an emblem of the town's historical journey.
The area is especially lively during the annual Capelin Roll festival when locals and tourists gather on Middle Cove beach to spectate the unique spectacle of capelin fish washing ashore.
Educational & Research Facilities
The community of Logy Bay-Middle Cove-Outer Cove sits in the vicinity of St. John's, Newfoundland's capital, benefiting from its rich educational and research facilities. Educational resources, such as Memorial University of Newfoundland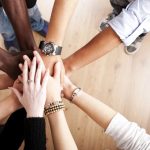 Introduction: A Journey Through Memorial University As you step foot onto the grounds of Memorial University of Newfoundland, you are immediately drawn in by the rich history and architectural beauty that envelops every corner of this iconic landmark. Located in St. John's, Newfoundland and Labrador, Memorial University holds a special place in the hearts of Canadians, representing not only a... and the impressive network of public libraries, are easily accessible to residents.
Ocean Sciences Centre, a leading cold ocean research facility, is also located within the town's borders, contributing to the global understanding of oceans and marine life.
Logy Bay-Middle Cove-Outer Cove's Highlights & Recreation
Red Cliff Radar Station, a National Historic Site of Canada, is situated on a high headland marking it as one of the key landmarks in the area. Middle Cove Beach also emerges as a beloved spot with its breathtaking views of the Atlantic.
Blessed with several nature trails, this area also provides ample opportunity for outdoor recreational activities, including the East Coast trail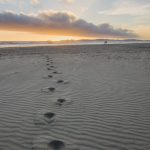 Trail Origins & Evolution The city of Trail, situated in British Columbia, Canada, holds a rich history that traces its roots to the 19th century. The city was founded by prospectors during the Gold Rush era, enticed by its bountiful deposits of minerals, mainly gold, silver, and copper. Later, the thriving mining industry prompted the construction of the Trail Smelter,... that takes you along the enthralling coastline.
Commerce & Conveniences
The town portrays ideal rural living with classic local businesses. The Logy Bay-Middle Cove-Outer Cove area includes local grocers, convenience stores, and a few restaurants, catering to the daily needs of residents.
While the town may lack large commercial complexes, it's within a quick drive to St. John's where one can find an impressive array of shopping venues, banks, restaurants, and postal services.
Transport & Connectivity
Public transportation in the town is managed and provided by Metrobus, but residents mainly rely on personal vehicles. The town situates close proximity to St. John's International Airport, making air travel convenient.
Sports Facilities
While the area may not feature large-scale sports facilities, residents have access to sport and recreation facilities, including outdoor sports fields, in neighbouring St. John's. These sporting venues cater to various sports like soccer, baseball, and ice hockey.
Traveler's Final Take
Logy Bay-Middle Cove-Outer Cove makes for an perfect trip if you cherish rural charm, serene landscapes, and a welcoming community. This Canadian coastal town exudes an unassuming character, steeped in rich heritage, and brimming with natural beauty.
Must-Visit Spots in Logy Bay-Middle Cove-Outer Cove
St. Francis of Assisi Church
Middle Cove Beach
East Coast Trail
Red Cliff Radar Station
Ocean Sciences Centre