Grunthal Origins & Evolution
Nestled in the rural municipality of Hanover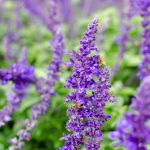 Hanover Origins & Evolution Established in 1857, Hanover, located in Grey County, Ontario, has cultivated a rich and multifaceted history. The city started as a small rural community, focused on agriculture. With the progression of time, it advanced into a thriving cultural, educational, and economic epicenter, while preserving its intimate community spirit. The place is named after the German city..., Manitoba, Grunthal is a modest yet charming community with a intriguing history. The town was established in the late 19th century by Mennonite settlers seeking greener pastures. Its name, which translates to "green valley" in German, is an apt reflection of this history and the lush, verdant landscape that surrounds the town.
Despite its small size, Grunthal has seen considerable evolution over the years. From its humble beginnings as an agrarian hamlet, it has gradually grown into a vibrant community replete with modern amenities. Today, while agriculture remains a fundamental part of the local economy, the town also boasts a range of local businesses and civic amenities that cater to its inhabitants and visitors.
City's Geography & Demography
Grunthal is located in the southeastern region of Manitoba, about 80 kilometers south of Winnipeg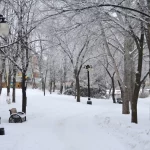 Winnipeg Origins & Evolution Known as the "Gateway to the West," Winnipeg, Manitoba's capital city, was originally settled by Indigenous peoples and later became a fur-trading post for the Hudson's Bay Company in the late 18th century. Officially incorporated as a city in 1873, Winnipeg quickly became a bustling railway hub due to its strategic location at the confluence of.... The area's geographical features are characterized by abundant green spaces, gentle rolling hills, and fertile soils. The town enjoys a humid continental climate with four distinct seasons, creating a constantly changing but always beautiful landscape.
As a relatively small town, Grunthal has a population in the low thousands. However, what makes its demographic makeup unique is the rich tapestry of cultural heritage its people bring. While it has deep Mennonite roots, the town has also welcomed individuals and families from diverse backgrounds, making it a small yet cosmopolitan enclave.
Cultural & Artistic Landscape in Grunthal
Grunthal's cultural and artistic scene is a dazzling fusion of traditional and contemporary elements. The Town Hall, which hosts an array of events throughout the year, serves as a cultural nerve center. From musical performances to community, cultural heritage recognition events, this space engages residents and visitors in communal experiences.
The town also has a keen artistic spirit, evident in its various art-focused initiatives. One significant fixture is the GreenT Gallery, a local art venue showcasing works by local artists. Pieces range from paintings and sculptures to more experimental multimedia pieces, reflecting the townspeople's creative diversity.
Educational & Research Facilities
Education is held in high regard in Grunthal, with the town hosting several educational institutions. It is home to two elementary schools, a middle school, and a high school, all under the Hanover School Division. There is also an impressive library that supports both educational and leisure reading.
While there are no universities in Grunthal itself, higher education venues are just short drives away in nearby towns, making it a favorable location for students and academic staff alike.
Grunthal's Highlights & Recreation
The scenic parks and recreational spots in and around Grunthal offer fantastic options for outdoor enthusiasts. Foremost among them is the St. Malo Provincial Park, which boasts a beautiful man-made lake, camping facilities, and hiking trails.
The Grunthal Motocross is another significant attraction, especially for thrill-seekers. This motocross track hosts championships in which locals and visitors can participate or simply enjoy as spectators.
Commerce & Conveniences
This thriving hamlet has a myriad of shops, banking facilities, and postal services. From the Grunthal Grocery, which offers a wide range of products, to various boutiques selling clothes, gifts, or vintage items, there are plenty of shopping opportunities.
The town also hosts seasonal sales and farmers' markets, where locals showcase their produce, crafted goods, and other products, adding a wonderful community vibe to the shopping experience.
Transport & Connectivity
Grunthal benefits from efficient transport connectivity, accessible via Highway 216, making its commute a breeze. While the town doesn't have an airport or a major transit hub, Winnipeg's international airport is just over an hour's drive away.
Local bus services link Grunthal with neighboring cities, while the network of well-maintained roads make it a cinch for self-driving.
Sports Facilities
For sports lovers, Grunthal takes pride in its enriching sporting facilities. The Grunthal Centennial Arena is an impressive multi-use indoor facility that hosts ice hockey in the winter months and various indoor sports during the rest of the year.
The town also has numerous outdoor sports venues, including baseball fields and football pitches, catering to sports enthusiasts of all ages.
Traveler's Final Take
To visit Grunthal is to step into a world where tradition and modernity meld seamlessly—one where historical roots and present-day charms coexist harmoniously. Visitors to this modest but vibrant town will find not just sights to behold, scenic landscapes to roam, and thrilling activities to engage in but also a warm, welcoming community that considers everyone their kin. The power of this tight-knit sense of community coupled with the town's dedication to growth and modern comforts is precisely what sets Grunthal apart.
Must-Visit Spots in Grunthal
Here is a list of notable sights and institutions in Grunthal, serving as a quick reference guide for visitors:
Town Hall
GreenT Gallery
St. Malo Provincial Park
Grunthal Motocross
Grunthal Grocery
Seasonal Farmers' Markets
Grunthal Centennial Arena