Mirabel Origins & Evolution
Mirabel, a city situated in the province of Quebec, Canada, is an area with roots stretching back to the 1950s. During its initial stages, it was recognized as an agricultural town, focusing on dairy, fruits, and grains. However, the area witnessed a change in its landscape with its renaming to "Mirabel" in 1971, which was to accompany the establishment of the Mirabel International Airport, one of the world's largest airports by property area at its peak.
The city's urban structure embodies classic French colonialism with its panoramic views of farmlands, traditional homes, and winding paths. However, the city's fabric has significantly evolved over time, showcasing a delicate blend of old-world charm and modernization.
City's Geography & Demography
Mirabel is located in the Lower Laurentians region of Quebec, sited just north of Montreal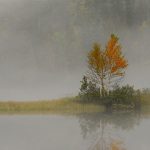 Montreal Origins & Evolution Montreal's rich history dates back to 1535 when the indigenous Iroquois people welcomed French explorer Jacques Cartier. Officially founded in 1642 by French settlers, the city rapidly developed into an essential hub for fur trading. Montreal's spectacular growth continued over the centuries, transforming this quaint outpost into a dynamic metropolis. Today, the city's deep-rooted history is.... It offers a diverse climate, being characterized by warm, humid summers and discerningly cold winters. This climactic variation uniquely positions Mirabel as a city that showcases Canada's changing seasons in all their splendor, from ethereal snowfalls to blossoming springs.
As per the 2016 census, Mirabel was home to approximately 50,513 residents. It's a city that is proudly multicultural with a large proportion of French-speaking residents, making it an intriguing destination where visitors can engage in a cultural exchange in a vibrant setting.
Cultural & Artistic Landscape in Mirabel
Mirabel provides an enriching cultural experience for visitors who appreciate the fine arts. The city hosts several cultural events throughout the year, including summer concerts, theatrical performances, and art exhibitions. The "Festival du blues de Mirabel" is a particularly notable annual event that attracts a crowd of music lovers.
Furthermore, the city prides itself on having a robust artistic community. Mirabel is home to several art galleries, including the 'Galerie d'art Iris', hosting exhibitions that feature works from local artists and those from across the globe. Vibrant murals and sculptures also punctuate the cityscape.
Educational & Research Facilities
Mirabel rises as an educational hub with institutions such as the Institut de technologie agroalimentaire campus. With an emphasis on the development and advancement of agrifood technology, this institution contributes significantly to enriching the city's educational landscape. In addition, the local library and other educational institutions bear importance to the city's intellectual advancement.
The city also hosts research institutions devoted to the realization of advancements in the agricultural and forestry sector, thereby preserving the city's historic relationship with agriculture while steering it towards modernity and sustainability.
Mirabel's Highlights & Recreation
Mirabel offers an array of landmarks and recreational spots adding to its vibrant character. One of the main attractions is the 'Parc Régional éducatif Bois de Belle-Rivière'. This park is an ideal destination for outdoor enthusiasts offering hiking trails, picnic spots, and even a canine beach.
Other attractions include Mirabel's golf courses, one of which is the renowned Club de Golf le Blainvillier, and the SkyVenture, an indoor skydiving facility. Each corner of the city portrays a distinct character and offers a unique recreational experience for both locals and visitors.
Commerce & Conveniences
Mirabel boasts a wide variety of shops, from quaint boutiques nestled in streets laden with historic charm to modern retail parks like the Premium Outlets Montreal, featuring numerous international brands. Additionally, the city also has a range of service establishments like banks and postal services to cater to the needs of the residents and visitors.
The local farmers' markets are an integral part of the city's commerce. Here, locals and tourists can purchase freshly harvested produce, homemade delicacies, and artisanal crafts. Seasonal sales also provide myriad opportunities for shoppers to engage with local businesses.
Transport & Connectivity
Although the Mirabel International Airport, which initially sparked the city's growth, has had its commercial operations ceased, the city remains well-connected. Mirabel has robust public transport networks, including buses, and is serviced by major highways making it easily accessible.
Apart from roadways, the city also embraces cycling, with several bike paths traversing the cityscape, thereby promoting green and sustainable modes of transport.
Sports Facilities
For sports enthusiasts, Mirabel offers numerous facilities, one of the most renowned being the ICAR Motor Sports Complex, ideal for those with a need for speed. The city also accommodates soccer fields, baseball parks, multi-sport complexes, thereby serving to a wide spectrum of tastes in sports and fitness.
Traveler's Final Take
Mirabel is a city brimming with history, culture, and a unique mix of rural and urban landscapes. From hosting annual blues festivals to offering an array of educational and recreational facilities, it truly encapsulates a uniquely Canadian experience. Its strong connection to agriculture and nature, coupled with its urban growth, makes it a city full of surprises at every corner.
Whether you're planning to indulge in shopping, participate in cultural events, or enjoy recreational activities, Mirabel stands ready to charm you with its distinctive spirit.
Must-Visit Spots in Mirabel:
Mirabel International Airport
Galerie d'art Iris
Institut de technologie agroalimentaire Campus
Parc Régional éducatif Bois de Belle-Rivière
Club de Golf le Blainvillier
ICAR Motor Sports Complex
SkyVenture
Premium Outlets Montreal