Mont-Laurier Origins & Evolution
Nestled in the heart of the Laurentians, Mont-Laurier's history dates back to 1885, named after Sir Wilfrid Laurier, a former Prime Minister of Canada. Thanks to its strategic location as a transport hub serving the northern regions, the city developed rapidly. From a small transportation outpost, Mont-Laurier evolved into an industrial and forest-based economy, and currently prides itself as a cultural, recreational, and commercial hub.
Following its development path, Mont-Laurier was eventually granted the status of a city in 2003. Notably, its evolution and growth have been marked by the integration of five surrounding municipalities – Des Ruisseaux, Saint-Aimé-du-Lac-des-Îles, Saint-Jean-sur-le-Lac, and Sainte-Anne-du-Lac.
City's Geography & Demography
Mont-Laurier is located in the Laurentides region of Quebec, approximately 216 kilometers from the province's metropolis, Montreal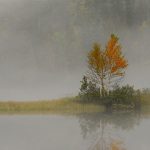 Montreal Origins & Evolution Montreal's rich history dates back to 1535 when the indigenous Iroquois people welcomed French explorer Jacques Cartier. Officially founded in 1642 by French settlers, the city rapidly developed into an essential hub for fur trading. Montreal's spectacular growth continued over the centuries, transforming this quaint outpost into a dynamic metropolis. Today, the city's deep-rooted history is.... The city is predominantly francophone with a population of over 13,000. It boasts a mix of urban charm and rural tranquility, offering residents and visitors alike a unique blend of lifestyles.
The city's climate is typical of most regions in Quebec, with a substantial yearly snowfall which offers a winter wonderland for snow-based recreational activities. Mont-Laurier is proud of its population diversity, with a significant percentage of young families, students, professionals, and retirees.
Cultural & Artistic Landscape in Mont-Laurier
Culturally, Mont-Laurier is vibrant and active. The Espace Théâtre Muni-Spec Mont-Laurier is the city's cultural pride, offering a plethora of performances ranging from music to drama, comedy, and dance shows. Additionally, the Maison de la Culture houses a library and hosts several exhibitions throughout the year.
Art lovers can delight in the city's numerous galleries, such as the Galerie d'art Mont-Laurier and the Galerie De La Ville, which showcase various works of local and visiting artists. Various festivals, such as the Theatre Festival, punctuate the year and offer a wide array of entertainment for residents and tourists alike.
Educational & Research Facilities
Home to the Université du Québec en Outaouais' Antoine-Labelle Campus, Mont-Laurier is a leading center of education and research in the region. The city also boasts numerous libraries and research institutions, such as the Mont-Laurier Library, contributing to the promotion of literacy among its residents.
Vocational training institutes like the Centre de formation professionnelle Mont-Laurier also play a crucial role in developing the skills of its inhabitants, contributing to the city's dynamic and diverse employment sector.
Mont-Laurier's Highlights & Recreation
Mont-Laurier's natural setting makes it a haven for outdoor enthusiasts. With locations like the Parc Toussaint-Lachapelle, Parc régional Kiamika, and Montagne du Diable, residents and visitors are spoilt for choice.
For winter activities, snowmobile and cross-country ski trails are in abundance. The town's prime location near the Baskatong reservoir also makes it an angler's paradise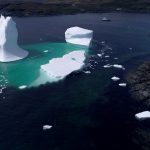 Paradise Origins & Evolution The story of Paradise begins in the late 1800s as a humble farming community. Over the past two centuries, it gradually evolved into one of the grandest living spaces one could find in Newfoundland and Labrador. Paradise was founded and developed along the Trans-Canada Highway's eastern tip, which eventually fueled its development as a glorious commercial... with its countless, crystal clear water bodies.
Commerce & Conveniences
Mont-Laurier boasts a bustling city center with a variety of shops and boutiques. Visitors will find all they need at the Carrefour du Nord-Ouest, the city's biggest shopping center. Meanwhile, locally owned specialty shops such as Fromagerie Mont-Laurier provide a unique shopping experience.
Various banks, postal services, and service stations can also be found across the city. During the summer, residents anticipate the arrival of numerous seasonal markets.
Transport & Connectivity
Mont-Laurier serves as a major transit hub for the northern region, offering excellent connections to other cities. Intercity bus services and a widespread network of car rental agencies ensure that both residents and tourists can navigate the city and its surroundings effortlessly.
Additionally, the Mont-Laurier airport, located just some kilometers from the city center, facilitates both domestic and international travel.
Sports Facilities
The city offers a variety of sports facilities, including the Mont-Laurier Multi Sports Center. It also has golf courses, swimming pools, and tennis courts, catering to athletes of all levels. Several sports associations and clubs exist, promoting camaraderie and a sports culture among residents.
Traveler's Final Take
Mont-Laurier is a city that brilliantly balances its urban setup with a laid-back, friendly atmosphere, and stunning natural sceneries. From historical significance and academia to sports and recreation, culture and art, the city presents a varied mix that appeals to all types of tastes. This diverse city with its beautiful landscapes, bustling downtown area, and vibrant cultural scene truly has something for everyone.
Must-Visit Spots in Mont-Laurier
Espace Théâtre Muni-Spec Mont-Laurier
Maison de la Culture
Galerie d'art Mont-Laurier
Galerie De La Ville
Université du Québec en Outaouais' Antoine-Labelle Campus
Mont-Laurier Library
Centre de formation professionnelle Mont-Laurier
Parc Toussaint-Lachapelle
Parc régional Kiamika
Montagne du Diable
Carrefour du Nord-Ouest
Fromagerie Mont-Laurier
Mont-Laurier Airport
Mont-Laurier Multi Sports Center