Hanna Origins & Evolution
Lying in the heart of a prime farming and ranching area, the quaint city of Hanna was established as a railway town in the 1910s, during the expansion of the Canadian Northern Railway. The town's name is derived from David Blythe Hanna, a vice president of the Canadian Northern Railway system, solidifying its railway heritage. Throughout the 20th century, Hanna gradually transitioned from a town dependent on the railway and agriculture into a diversified economy, characterized by industries such as oil, gas, and service-based industries.
Hanna has a distinctive aura of nostalgia, embodied in its historic downtown, marked by well-preserved architecture that narrates its rich history. The sheer charm of this city is perfectly counterpointed by its evolution towards modernism, ensuring that while it remains anchored to its roots, it continues to grow and flourish.
City's Geography & Demography
Hanna is located in the eastern part of the central region of Alberta, an area renowned for its undulating prairie landscapes. The city is nestled amidst picturesque surroundings, blessed with a moderate seasonal climate of warm summers and chilly winters.
According to the latest census, the population of Hanna numbers just over 2,500 residents. It's known for its close-knit community, where residents revel in a high quality of life amidst a small-town atmosphere where everybody knows everybody. Regardless of its modest size, Hanna's demographic diversity is evident, making it a mosaic of different cultures, traditions, and lifestyles.
Cultural & Artistic Landscape in Hanna
As the birthplace of the internationally acclaimed rock band Nickelback, Hanna brims with an infectious cultural spirit. Year-round events like rodeos, street festivals, and music concerts keep the town buzzing with activity. The Hanna Museum, with its stunning collection of local historical artifacts, offers a glimpse into the city's past.
No visit to Hanna is complete without exploring its artistic landscape. Local galleries, including the Hanna Art and Design Gallery, showcase the creative talent of local artists through an impressive collection of paintings, sculptures, and craftwork.
Educational & Research Facilities
Education and research are central to Hanna's community services. The city is home to several schools, including Hanna Primary School and J.C. Charyk Hanna School, which have played a crucial role in fostering academic excellence. The Hanna Library, apart from being an extensive repository of books, is a hub for community events, workshops, and programs designed to promote literacy and learning.
Hanna's Highlights & Recreation
Hanna is dotted with a series of landmarks and recreational spots that cater to locals and tourists alike. The Hanna Pioneer Museum and Village is a noteworthy stop for history buffs, offering a deep dive into the city's past. On a sunny day, Fox Lake Park is the perfect spot for family picnics and a leisurely walk along the lake's edge. For those seeking indoor entertainment, the Hanna Cinema Centre regularly showcases the latest blockbuster films.
Commerce & Conveniences
Despite its small-town charm, Hanna has a thriving commercial sector. The modern marketplace features an array of shops, banks, and postal services. Seasonal sales events ensure residents and visitors have access to both necessities and luxuries alike.
Transport & Connectivity
Hanna is well-connected to the rest of Canada by a robust transportation network. Public buses, shuttles, and taxis offer easy in-town movement, while Hanna Airport offers connections to other cities in the region. For inter-city travel, the city is conveniently located on the Yellowhead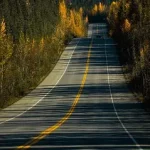 Yellowhead Origins & Evolution A glimpse into the past of Yellowhead city in Canada reveals a robust history filled with discovery and development. The city's name Yellowhead descends from Pierre Bostonais, an Iroquois-Métis trapper with blonde hair who worked in the region in the early 19th century. Over the years, Yellowhead has evolved from a humble trading post into a... Highway.
Sports Facilities
Sports and recreation are deeply integrated into the fabric of Hanna. The city boasts various sports facilities, including the Hanna Golf and Country Club for golf enthusiasts and the Hanna Arena, a hub for numerous sports like ice hockey and curling.
Traveler's Final Take
Hanna marries past with the present, old-world charm with modern amenities, and serene nature with vibrant city life. It's a place where you can immerse yourself in local history at the Pioneer Village, take a peaceful walk in Fox Lake Park, or indulge in quality shopping experience. Convenient transport ensures easy mobility, while numerous education and sports facilities cater to local residents and visitors. Emblematizing a beautiful blend of culture, history, education, and convenience, Hanna is undoubtedly a city worth exploring.
Must-Visit Spots in Hanna include:
Hanna Pioneer Museum and Village
Fox Lake Park
Hanna Art and Design Gallery
Hanna Library
Hanna Golf and Country Club
Hanna Cinema Centre
All of these are outstanding attractions that showcase the diverse facets of life in Hanna.