Belleville Origins & Evolution
Belleville is a charming, historic city situated by the beautiful Bay of Quinte. Originally inhabited by the First Nations people, this area was first explored by French colonizers in 1615. Belleville was established as a settlement in 1789 by United Empire Loyalists fleeing the American Revolution. Officially incorporated as a city in 1877, Belleville was named after Lady Arabella Gore, the wife of Sir Francis Gore, a former Lieutenant Governor of Upper Canada.
Over the years, Belleville's excellent position as a port and its wealth of natural resources began to attract industrial development, leading to its growth as an important manufacturing center in the 19th century. It was an era marked by the establishment of various factories, including the Procter & Gamble and Scotsman Ice Systems. Even today, Belleville's industrial roots remain strong, with an ever-expanding manufacturing sector.
City's Geography & Demography
Belleville is situated in the southeastern region of Ontario, Canada, nestled along the northeastern shore of Lake Ontario. The climate is temperate, with cold winters and warm summers, making it a year-round destination for tourists. The Moira River runs through the city, separating Belleville into east and west sections and providing picturesque water views.
The city is multicultural and welcoming, with a population of just over 50,000 residents. People from various backgrounds have made Belleville their home and have contributed greatly to its rich cultural tapestry, including immigrants from Europe, Asia, and more.
Cultural & Artistic Landscape in Belleville
Belleville is a thriving hub of cultural and artistic activities. Throughout the year, the city hosts several large-scale events and festivals, powered by a vibrant community of artists and performers. The Belleville Waterfront & Ethnic Festival, for example, showcases a plethora of cultures, food, music, and arts.
Belleville is also home to a number of museums, like the Glanmore National Historic Site and the Hastings County Museum of Agricultural Heritage. The Pinnacle Playhouse and Gallery 121 are popular spots for art and theater aficionados.
Educational & Research Facilities
With respect to education, Belleville houses a number of quality institutions. Loyalist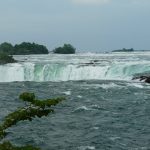 Loyalist Origins & Evolution The city of Loyalist, located within Ontario, Canada, holds a rich and fascinating history deeply entwined with the events of the American Revolution. Named after the United Empire Loyalists, it serves as a living testament to the plight of those who showed stalwart fidelity towards the British crown. These steadfast individuals fled the revolutionary America, found... College, established in 1967, is an English-language college offering comprehensive study programs. The core of downtown Belleville is also the location of Belleville Public Library – a beautiful, historic building where residents have access to educational and research resources.
Belleville's Highlights & Recreation
When it comes to landmarks, the iconic City Hall, built in the High Victorian Gothic Revival style, stands out. There's also the Bay of Quinte, known for its stunning sunsets and recreational boating. Moreover, Belleville is rich in green spaces – Zwick's Park, for example, is a scenic waterfront location while Potter's Creek Conservation Area offers amazing hiking trails.
Commerce & Conveniences
Belleville's active commercial sector is visible in its bustling downtown, with its array of shops selling everything from fashion to local art. The Quinte Mall is also a major shopping destination. Belleville offers all necessary amenities, including financial institutions, postal services, and home to yearly seasonal sales.
Transport & Connectivity
Belleville is well-connected with a functioning public transport system, governed by Belleville Transit. It also has rail connections courtesy of Via Rail. Additionally, the city is served by the Belleville Airport and is in proximity to several major highways for easy access.
Sports Facilities
Sporting enthusiasts will love Belleville's sporting centres and stadiums. The Yardmen Arena, home of the Belleville Senators – an American Hockey League team, is a major sports venue. The Quinte Sports and Wellness Centre also provides a multitude of fitness options for residents.
Traveler's Final Take
Belleville is a city that impeccably blends the old with the new. It holds its rich history close while welcoming modernity with open arms. With excellent recreational activities, a rich cultural scene, beautiful natural vistas, and efficient public services, Belleville is truly a quintessential Canadian city worth visiting.
"Must-Visit Spots in Belleville"
Glanmore National Historic Site
Hastings County Museum of Agricultural Heritage
Pinnacle Playhouse
Gallery 121
Loyalist College
Belleville Public Library
City Hall
Bay of Quinte
Zwick's Park
Potter's Creek Conservation Area
Downtown Belleville
Quinte Mall
Yardmen Arena
Quinte Sports and Wellness Centre