Inverness Origins & Evolution
Nestled on the western shore of Cape Breton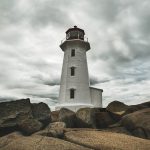 Cape Breton Origins & Evolution Cape Breton, a gleaming gem in Canada's crown, owes its name to the French as 'le Cap-Breton.' Initially inhabited by the indigenous Mi'kmaq people, the European discovery dates back to the 15th century, led by the Italian explorer John Cabot. Quite fascinatingly, Cape Breton has evolved from a bustling center of trade and military operations... Island, Nova Scotia, the town of Inverness in Canada boasts a rich historical tapestry. Founded in the early 19th century by Scottish settlers, the town thrived as coal mining and fishing became significant local industries. The decline of these industries in the mid-20th century led Inverness to reinvent itself as a world-class golfing and tourism destination. Today, Inverness manages to combine its quaint Victorian charm with modern appeal, wonderfully encapsulated in heritage buildings such as St. Matthew's United Church and the Inverness Miners' Museum.
Given its roots, it is unsurprising that Scottish traditions and customs heavily influence Inverness. Many of the town's annual events and celebrations, such as the Celtic Colours International Festival and the Inverness Gathering, pay homage to its Scottish heritage.
City's Geography & Demography
Geographically, Inverness enjoys an enviable location on the western coast of Cape Breton Island, offering stunning panoramic views of the Gulf of St. Lawrence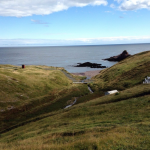 St. Lawrence Origins & Evolution Nestled in Canada's easternmost provinces, the precious gem that is St. Lawrence is imbued with a rich tapestry of history and development. It was reportedly founded in the 18th century, primarily as a fishing town due to its strategic location along the coast. The city's evolution has been largely dependent on its maritime roots, shaping.... It has a moderate maritime climate, characterized by mild summers and cold winters.
In terms of population, Inverness represents an intriguing blend. While the town is relatively small, with around 2,000 residents, it enjoys a significant influx of tourists, particularly during the summer and fall. These visitors immensely contribute to the vibrant and dynamic nature of the town.
Cultural & Artistic Landscape in Inverness
The cultural landscape of Inverness is shaped by a blend of indigenous Mi'kmaq culture, Scottish traditions, and modern Canadian influences. The town is home to several galleries such as The Inverness County Centre for the Arts, which showcases local and international artists.
In terms of theatrical performances, local and traveling troupes often deliver captivating performances at venues like the Strathspey Performing Arts Centre. The vibrant cultural and arts scene is further enriched by a range of annual events, including the Celtic Colours International Festival, a week-long spectacle of music, dance, and storytelling that celebrates the town's Celtic heritage.
Educational & Research Facilities
Despite its small size, Inverness offers excellent educational and research facilities. Schools in Inverness are part of the Strait Regional Centre for Education, ensuring top-notch education. The town also houses a well-equipped public library, providing residents with access to a considerable collection of books, periodicals, and digital resources.
Inverness's Highlights & Recreation
Inverness offers several attractive landmarks and recreational facilities. The Cabot Cliffs and Cabot Links golf courses, rated among the world's best, dominate the town's recreational scene. Nature lovers will appreciate Inverness Beach, with its warm waters, sandy coast, and stunning sunset views. Additionally, the Inverness County Trailway provides a scenic venue for hiking, cycling, and bird watching.
Commerce & Conveniences
The main street of Inverness houses a variety of independent businesses, ranging from charming cafes to fashionable clothing boutiques. The town also hosts weekly farmers' markets, where visitors can purchase fresh local produce, baked goods, and other artisanal products. Postal services, banks, and grocery stores cater to the daily needs of the town's residents and visitors.
Transport & Connectivity
Despite its remote location, Inverness is well-served by various modes of transportation. The town is accessible by car via the Trans-Canada Highway, while the Inverness Aerodrome provides air connectivity for private aircraft. Local transit services connect Inverness to surrounding communities on Cape Breton Island.
Sports Facilities
Inverness offers numerous opportunities for sports lovers. Apart from the highly-rated golf courses, facilities like the Inverness Raceway for harness racing and the local hockey arena cater to sports enthusiasts. The town's proximity to the sea provides opportunities for water-based activities like fishing, sailing, and swimming.
Traveler's Final Take
Inverness, Canada, delivers a unique blend of stunning landscapes, rich history, and vibrant culture. Its Scottish roots, paired with its modern golfing prominence, paint a fascinating picture of a town that gracefully balances tradition with modernity. From iconic landmarks and recreational venues to robust sports facilities and convenient commerce, Inverness offers an enriching experience for visitors and residents alike.
Must-Visit Spots in Inverness:
1. St. Matthew's United Church
2. Inverness Miners' Museum
3. The Inverness County Centre for the Arts
4. Strathspey Performing Arts Centre
5. Cabot Cliffs Golf Course
6. Cabot Links Golf Course
7. Inverness Beach
8. Inverness County Trailway
9. Inverness Raceway
10. The town's Main Street for shopping and dining