Lac-Brome Origins & Evolution
The picturesque town of Lac-Brome, located in Canada's Quebec province, was christened in 1971. This township was formed through the amalgamation of seven distinct municipalities – Fulford, Foster, East Farnham, West Brome, Sweetsburg, Brome, and Knowlton. It's a place brimming with history and Old World charm, reflective in its historical architecture and well-preserved cultural heritage.
Boasting English roots, Lac-Brome showcases elements of Anglo-American colonial history in its buildings, events, and culture. Its evolution over the years to accommodate French and English communities make it a unique bilingual locale. The mix of vintage buildings, both residential and public, lends a quaint feel to the town, making it an appealing haven for history enthusiasts.
City's Geography & Demography
Nestled in the heart of the Eastern Townships, alongside Brome Lake, Lac-Brome commands breathtaking landscapes. Surrounded by gentle green hills and rich farmland, the city is a spectacular meld of natural beauty and rural lifestyle. The climate is a blend of humid continental and humid subtropical, creating a unique blend of seasons. Summer months are balmy, while winters can reach quite chilly temperatures.
As per the latest census data, Lac-Brome is home to about 5,700 residents representing a mix of French and English communities. The town has a vibe of tranquility and simplicity, and it's not uncommon to see neighbors engaging in friendly chatter, adding to the town's charm and community spirit.
Cultural & Artistic Landscape in Lac-Brome
Dialogue between cultures is a hallmark of Lac-Brome. The region often hosts a number of cultural festivals, including the popular Theatre Lac-Brome and the Jewish Film Festival. The Brome County Historical Society operates a museum which offers a comprehensive look into the area's past.
Art plays a significant role in the region, with galleries such as the Louise-Carrier gallery showcasing established and emerging artists' works. Local artists also host open studio events, unbarring their creative spaces for public exploration.
Educational & Research Facilities
The region prides itself on its excellent educational institutions. Brome Lake Elementary School and Ecole Saint-Edouard operate within the town parameters. Students seeking higher education opportunities have easy access to esteemed universities like Bishop's University and the University of Sherbrooke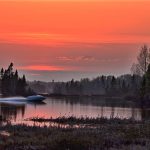 Sherbrooke Origins & Evolution Sherbrooke, founded in 1802, is a charming city located in southern Quebec, Canada. Its growth and development stemmed primarily from its strategic location alongside the Magog and Saint-François rivers, its rich natural resources, and the determination of its early settlers. Initially revolving around farming, Sherbrooke gradually transitioned into an industrialized city boasting textile and woodworking mills... in nearby Sherbrooke.
Lac-Brome's Highlights & Recreation
Nature lovers will be spoilt for choice in Lac-Brome, with picturesque parks such as Douglass Beach and Wildlife Area. The region also hosts an array of recreational activities, including the Brome Lake Duck Festival, which celebrates the culinary delight of duck.
Commerce & Conveniences
Lac-Brome's commercial scene offers conveniences of banking services, grocery stores, boutique shops, and postal services. Shops and boutiques flaunt local wares, artisanal produce, and eclectic styles. Residents look forward to seasonal sales, especially during the festive season.
Transport & Connectivity
Public transportation is in the form of bus services, while the nearby cities of Montreal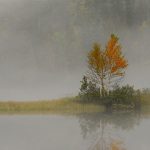 Montreal Origins & Evolution Montreal's rich history dates back to 1535 when the indigenous Iroquois people welcomed French explorer Jacques Cartier. Officially founded in 1642 by French settlers, the city rapidly developed into an essential hub for fur trading. Montreal's spectacular growth continued over the centuries, transforming this quaint outpost into a dynamic metropolis. Today, the city's deep-rooted history is... and Sherbrooke offer airports for wider connectivity. The nearby Bromont station serves as a rail transit hub.
Sports Facilities
For sports enthusiasts, the region offers various facilities like the Brome Lake Boating Club. Other facilities are home to sporting activities like tennis, skating, and hockey.
Traveler's Final Take
Lac-Brome offers a quaint charm, teeming with history, culture, and natural beauty. Its tranquil atmosphere, friendly community, and various attractions make it a go-to destination for tourists seeking an off-the-beaten-path Canadian experience. The alluring cityscape, ultimate recreation offerings, high-grade educational institutions, and a balanced rural-urban lifestyle embody the unique character of Lac-Brome.
Must-Visit Spots in Lac-Brome:
Theatre Lac-Brome
Jewish Film Festival
Brome County Historical Society
Louise-Carrier gallery
Brome Lake Elementary School
Ecole Saint-Edouard
Douglass Beach and Wildlife Area
Brome Lake Duck Festival
Bromont station
Brome Lake Boating Club