Sherbrooke Origins & Evolution
Sherbrooke, founded in 1802, is a charming city located in southern Quebec, Canada. Its growth and development stemmed primarily from its strategic location alongside the Magog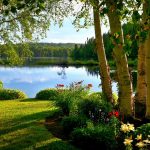 Magog Origins & Evolution Founded in 1776, the city of Magog is an idyllic place nestled in Quebec, Canada. Nestled between the beautiful Lake Memphremagog and Mount Orford, Magog started as Abenaki Indian territory before evolving into a mill town during the industrial revolution. Today, it has morphed into a bustling small city, wrapped in historical charm and beauty of... and Saint-François rivers, its rich natural resources, and the determination of its early settlers. Initially revolving around farming, Sherbrooke gradually transitioned into an industrialized city boasting textile and woodworking mills in the 19th century. Today, Sherbrooke is a vibrant city that blends its historical roots seamlessly with modernity.
In the late 19th and early 20th centuries, Sherbrooke attracted wealthy American industrialists who invested in the local economy and built impressive residences, bequeathing the city with the architectural richness that remains a visual treat today. Over the years, Sherbrooke has evolved into an important center for culture and education in the region, earning the nickname 'Queen of the Eastern Townships'.
City's Geography & Demography
Located at the confluence of the Saint-François and Magog rivers, Sherbrooke is graced with stunning landscapes and a distinctive geography. Its terrains include verdant farmlands, rolling hills, and extensive forests, offering numerous picturesque settings. The city enjoys a warm summer continental climate characterized by warm summers and cold, snowy winters.
With a population close to 170,000, Sherbrooke stands as the sixth-largest city in the province of Quebec. The city is renowned for its youthful dynamism, majorly resulting from the presence of eight academic institutions, infusing the city with a youthful, vibrant energy.
Cultural & Artistic Landscape in Sherbrooke
Sherbrooke is bustling with artistic and cultural fervor. The city hosts Théâtre Granada, a heritage theater that offers orchestral performances and theater plays. The city's Museum of Fine Arts mesmerizes art enthusiasts with its extensive collection of Quebec art dating from the 18th century. Sherbrooke's cultural landscape is further embellished by the Uplands Cultural and Heritage Centre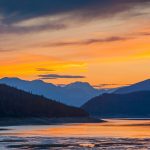 Stepping into History Nestled in the heart of Sherbrooke, Quebec, the Uplands Cultural and Heritage Centre stands as a testament to the rich cultural tapestry of Canada's past. This distinctive landmark, housed in a Victorian-style villa dating back to 1862, offers a captivating journey through time. Every room is an archive of artifacts - unique exhibits that illustrate not only.... Housed in an antique Victorian residence, it provides a peek into the region's English heritage.
The city celebrates its summer festival 'Fête du Lac des Nations', showcasing magnificent fireworks and live concerts, attracting some 300,000 visitors annually. The streets of Sherbrooke come alive with murals, painting a visual story of the city's foundations, transitions, and ambitions.
Educational & Research Facilities
Sherbrooke is regarded as a city of knowledge as it houses the University of Sherbrooke and Bishop University, institutes of high reputation across Canada. The Université de Sherbrooke is renowned for research, particularly in medical and environmental sciences. Its Health Campus houses the Research Centre on Aging, one of the most significant of its kind in Canada.
Sherbrooke also houses the Canadian Centre for Applied Research in Cancer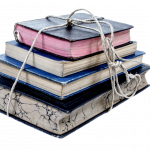 Unfurling the Historical Significance The Canadian Centre for Applied Research in Cancer, famously known as CCARC, is more than just a landmark; it symbolises Canada's relentless pursuit of expanding knowledge and finding solutions to some of the world's most pressing health dilemmas. Established in 1968, this beacon of hope and innovation had humble beginnings, and over the decades, its historical..., contributing to cancer research on a global scale. The city's Public Library also functions as a communal hub for scholarly rendezvous, offering a wide array of books and academic resources.
Sherbrooke's Highlights & Recreation
Sherbrooke cityscape is characterized by historic architecture and lush parks. Take, for instance, the Saint-Michel Cathedral Basilica
A Glimpse into Saint-Michael Cathedral Basilica's Historical Significance Imbued with over a century and a half of history, Saint-Michael Cathedral Basilica holds an essential spot in shaping Canada's cultural and religious landscape. It holds tales of a time when the echoing chants of acolytes bounced off the church walls, filling the small town with a serenity only faith can inspire...., a neo-gothic masterpiece dating from the early 20th century. The city's Marais Réal-D.-Carbonneau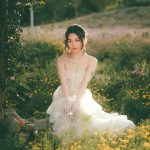 Wandering in Wilderness: The Wonder of Marais Réal-D.-Carbonneau The Marais Réal-D. Carbonneau is a hidden gem tucked away in Sherbrooke, Quebec, in eastern Canada. Named after illustrious biologist Priest Réal-D.-Carbonneau dedicated to ecology, the park exists as a testament to his inspirational love for nature and the vast wetlands. It is a natural escapist's paradise and a fascinating wonder for... marshland and Mont Bellevue Park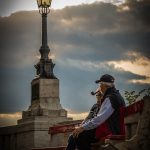 A Stroll Down Memory Lane – Retracing Mont Bellevue's Rich History An essential part of understanding the lure of Mont Bellevue Park lies in appreciating its storied past. Founded in 1956, this majestic park was initially a downhill ski area. But its history extends further back, with origins deeply entwined in the early settlement of Sherbrooke, Quebec. This enviable position... furnish bountiful opportunities for hiking, bicyaking, and skiing.
For an enriching afternoon, one could take a leisurely stroll through Sherbrooke's lovely urban forest, the Bois Beckett, or visit the Frontenac Power Station, a captivating hydroelectric dam that offers guided tours.
Commerce & Conveniences
The city's shopping district exudes a bustling vibe that allures locals and tourists alike. Sherbrooke Street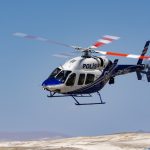 The Historical Significance of Sherbrooke Street Sherbrooke Street, located in the heart of Montreal, Quebec, holds a special place in the history of Canada. Named after Sir John Coape Sherbrooke, the street dates back to the early 19th century and has witnessed the city's transformation over the years. With its rich historical significance, Sherbrooke Street stands as a testament to... is dotted with diverse shops selling goods ranging from trendy apparel to antiquarian books. The Promenades King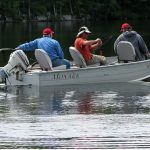 King Origins & Evolution A peaceful hamlet settled in 1801, King boasts an intriguing history steeped in indigenous values and rich European influences. Originally inhabited by the Huron-Wendat natives, King was later integrated into British society when Governor John Graves Simcoe divided Upper Canada into townships, King being one of them. Over the centuries, it transformed from a farming colony... features an array of boutique stores, chic cafes and gourmet restaurants. On the convenience front, Sherbrooke hosts several banks, post offices and an ample selection of grocery stores. Seasonal sales, especially during the holidays, turn the city into a shopping haven.
Transport & Connectivity
Sherbrooke is seamlessly connected internally and externally. The city's public transportation network, served by the Société de transport de Sherbrooke (STS)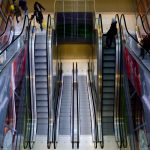 The Historical Significance of Société de transport de Sherbrooke The Société de transport de Sherbrooke (STS) stands as a pillar of history in the heart of Canada. Established in 1887, it is one of the oldest public transportation systems in the country, providing an essential service to the residents of Sherbrooke for over a century. Steeped in tradition, the STS..., provides comprehensive bus services across Sherbrooke and nearby locations. The city also offers a robust cycling infrastructure with its Réseau Vélo-Boulot network, encouraging eco-friendly commuting.
Sherbrooke's regional airport ensures connectivity for domestic flights while major international flights land at Montreal-Trudeau Airport, just a few hours away.
Sports Facilities
Sports in Sherbrooke are embraced with enthusiasm. The city is home to the Sherbrooke Phoenix, a renowned junior ice hockey team. The Palais des Sports Leopold-Drolet, their main arena, is a hub for sports fans. Sherbrooke's Université Stadium also hosts athletic events and football matches annually.
Additionally, the city offers a variety of sporting facilities, including golf courses, tennis courts, and baseball diamonds.
Traveler's Final Take
Summing up, Sherbrooke is an alluring amalgamation of history, culture, academia, and raw natural beauty. Its ethos radiates a welcoming charm that caters to everyone from students and researchers to nature enthusiasts, history buffs, and shoppers. Embracing Sherbrooke is like embarking on a journey through time that intertwines past grandeur and contemporary dynamism.
Must-Visit Spots in Sherbrooke
University of Sherbrooke
Bishop's University
Théâtre Granada
Museum of Fine Arts
Uplands Cultural and Heritage Centre
Canadian Centre for Applied Research in Cancer
Saint-Michel Cathedral Basilica
Marais Réal-D.-Carbonneau
Mont Bellevue Park
Sherbrooke Street
Promenades King
Société de transport de Sherbrooke (STS)
Palais des Sports Leopold-Drolet
Sherbrooke's Université Stadium